Fall financial checkup
CONVERSATIONS WITH BUSINESS EXPERTS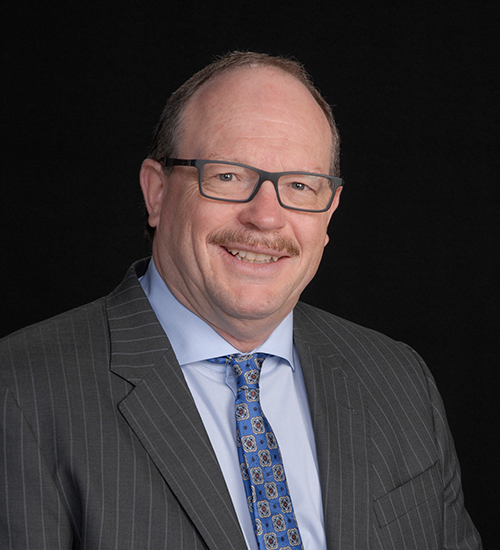 (J.M.) WHY IS A FARM FINANCIAL CHECKUP IMPORTANT?
(K.M.) Winter and tax season are common times when grain farmers conduct a farm financial checkup. And while that makes sense to do on an annual basis, reviewing farm finances in the fall can help ensure informed decisions are being made regarding pre-paying or locking in inputs, managing cash flow, forward contracting, and renewing mortgages or debt.
A financial checkup is also an opportunity to benchmark, measure success, and incorporate the information collected into short- and long-term planning, risk management, and succession plans. Overall, understanding your farm's financial position at any given point will put you in a better position to make key decisions for the future of your farm.
A checkup may be as simple as confirming you are on track with your cash flow and financial obligations, or it can be an in-depth exercise to evaluate your farm's overall growth strategy. Either way, keeping tabs on your farm's financial health is essential, especially as farmers begin to purchase inputs and plan for next year's crop.
WHAT CAN FINANCIAL RECORDS TELL US?
Start with basic financial records like income and cash flow statements, projections, balance sheets, and budgets. These are your farm's financial tools. Review each record in detail, breaking them down to analyze cost of production and economies of scale. This information will help you understand the implications of any decision being considered, like purchasing equipment, hiring an extra employee at harvest, or expanding grain storage. For those who manage their finances on a calendar basis, understanding this information as you approach your year-end wrap-up can also help with tax planning.
Analyzing financial records is not everyone's idea of fun. But the insights from the task can pay off. Crunching financial ratios and reviewing numbers can help you understand the implications of fluctuating input costs, especially when comparing numbers from previous years. For example, understanding your cash flow and debt financing situation can help you evaluate opportunities that arise, like bulk discounts or buying the neighbour's farm. And in our current economic environment, with high input costs and rising interest rates, it is important to understand how risks outside your control will affect your farm business, ability to service debt and bottom line.
If you are confused, unsure where to start, or short on time, reach out to a trusted farm advisor for help with your financial checkup. Accountants and lenders can help review records, offer insights and recommendations, and work with you to develop options or a plan you are comfortable with. Advisors can also act as sounding boards for ideas and plans.
ANY ADVICE ON MANAGING DEBT?
Given today's economic climate, managing debt levels and repayment plans is essential. Knowing where you stand financially will help you make decisions about debt and debt servicing capabilities. Prolonging asset purchases and careful cash flow management are strategies that can help free up cash and pay off debts faster.
With rising interest rates, it is more important than ever to be prudent and not overextend yourself and your farm. Carefully evaluate the implications of taking on more debt by understanding your cost of production and cash flow. Maintain a strong liquidity ratio and understand what makes financial sense for your farm — today and in the future.
WHERE CAN FARMERS GO TO LEARN MORE ABOUT EVALUATING THEIR FINANCES?
Reaching out to a trusted farm financial advisor can be the most efficient way to conduct a farm financial checkup, especially if you are evaluating a timely business opportunity or large purchase. Keeping up to speed on the price of upcoming purchases, like inputs or mortgage renewal rates, is also important for evaluating numbers and making decisions. Farm Management Canada (www.fmc-gac.com) offers a variety of resources. If you are looking to take your financial checkup to the next level, consider the University of Guelph Foundations in Agricultural Management (www.guelphagriculturalmanagement.com) online program that includes two modules on financial literacy. Enrollment is free, and farmers can learn at their own pace. •