Innovative funding, innovative projects
GRAINS INNOVATION FUND CONTINUES TO GROW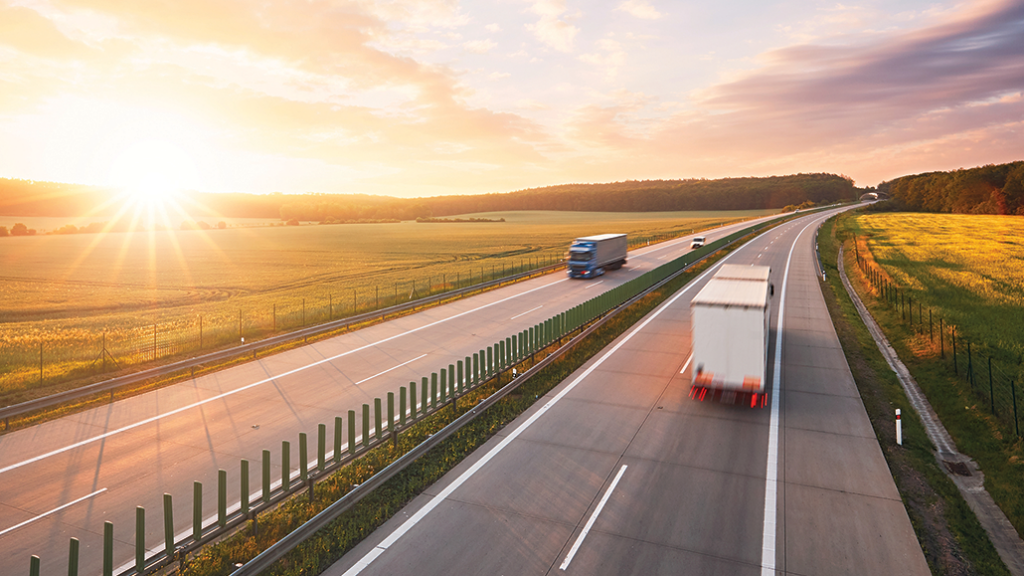 RECOGNITION AND SUPPORT for pioneering new products made from Ontario grains — that is the purpose of Grain Farmers of Ontario's Grains Innovation Fund. It is now going strong into its 15th year. "The Fund supports projects that open new markets for Ontario grains, expand their use and demand, promote them as the best choice for consumers and/or the food value chain, or increase their value through new, value-added uses," explains Hayley Micallef, market development coordinator at Grain Farmers of Ontario. "Of course, these projects can accomplish more than one of these aims, and we hope they do."
This year, to better support the development of new and reformulated products and processes that involve Ontario grains, the total yearly amount for the Fund has been increased. "The annual total has been boosted from $150,000 to $250,000, and projects can each receive up to 60 per cent of the cost of the project, up to a maximum of $75,000," says Micallef. "Grain Farmers of Ontario leadership made the decision to boost these amounts to address inflation and also to attract more applicants."
Past projects, as one might imagine, are very diverse. They have included identifying and commercializing new product applications for by-products from tofu production, marketing an Ontario wheat-based pelletized straw for animal bedding/garden use, and promoting Ontario corn-fed beef to the Japanese market. Other projects have involved transforming bran by-products from milling wheat into cat litter and developing and marketing an innovative new soybean-based tempeh.
GRIFFITH FOODS
A past Grains Innovation Fund support recipient is Toronto-based, family-owned Griffith Foods. This company collaborates internationally with ingredient suppliers and food companies to create new and innovative products. Its 'Feed to Food' Project aimed to increase the nutritional and functional properties of its bakery products while increasing the value of sprouted wheat, which typically goes into livestock feed. However, wheat that is downgraded due to excessive field sprouting still has high enzymatic activity and is very nutritious — and as Griffith Foods has proven with its technologies, it can be used in a wide range of baked goods with improved characteristics.
Conventional sprouted wheat flour is expensive. It is made by sprouting wheat after harvest in a controlled manner using specialized technologies. With support from the Grains Innovation Fund, Griffith Foods has developed technology and processes that make flour from low-cost field-sprouted wheat. Its flour partly serves as a replacement for chemical dough conditioners required during the baking process, positively affecting dough rheology and baking performance through enhanced enzymatic activity.
With this project complete, Griffith Foods will be further exploring the potential to use field sprouted wheat flour to its advantage in the development of new products. In the future this could open up opportunities for farmers to receive better prices for field sprouted wheat.
"We will deliver products with cleaner labels, which means less synthetic and more natural ingredients," says a Griffith Food spokesperson, "and also more nutritious product lines to the market. The use of sprouted wheat in dough formulations can increase bioactive compounds, for example, phenolic antioxidants, and improve digestibility and nutrient absorption."
PRISUM COATINGS CANADA
The Grains Innovation Fund has also recently lent support to the accelerated completion of a project by Prisum Coatings Canada relating to the manufacture of its road marking coatings. The company, based in Holland Landing, needed to speed up its soybean oil resin binder production. This required figuring out how to scale up the firm's current manufacturing method and overall production system.
Made entirely from plant-based and mineral-based ingredients, Prisum's water-solvent and sustainable products contain no petroleum-based components, volatile organic compounds, or allergens. President Richard McSorley describes the company's exclusive Canadian road coating technology as a "unique innovation" without the "pollution and microplastics content" that conventional historic products contain.
Soybean oil makes up 20-30 per cent of all the company's commercialized coating products. One gallon of Prisum's gloss paint contains the oil of 20,000 soybeans. Another of its products, BioMarker, is the world's first plant-based marking paint for road traffic lines to have been approved by a government transportation agency (in this case, Ontario's Ministry of Transport). Prisum has also launched a water-solvent, biodegradable soybean oil-based nail polish in the beauty market called Nature's Nails.
McSorley and his team are proud to source high-quality raw materials from Canadian farmers, a collaboration that enables Prisum to produce award-winning, professional, plant-based products that are set to replace the unsustainable plastic coatings currently prevalent globally. He notes that while the coatings industry has been under strict regulations since 2010, many conventional petroleum-based products still contribute to significant pollution levels. He reports that annually, these products release 230 million tons of greenhouse gases and 58 million tons of microplastics into the environment.
"The 2023 Grains Innovation Fund support has been instrumental in propelling Prisum Coatings' vision," says McSorley. "This investment has accelerated projects focused on soya resin binder production and also the exploration of new bio-materials. It's a symbiotic relationship. As Prisum grows, so does the demand for high-quality raw materials, ensuring Canadian farmers have a consistent and expanding market."
ACCESSING THE FUND
Applications to the 2023 Grains Innovation Fund must be submitted by email to hmicallef@gfo.ca by 4 p.m. on November 3, 2023.
Interested individuals can also watch an informational webinar and learn more about how to apply at gfo.ca/market-development. •