Business side: Safety training
CONVERSATIONS WITH BUSINESS EXPERTS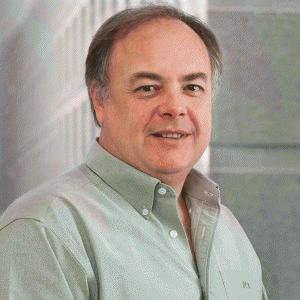 (R.H.) WHAT DO FARMERS NEED TO KNOW ABOUT WORKPLACE SAFETY?
(D.A.) Workplace Safety & Prevention Services (WSPS) works with 3.9 million employees annually and 90 per cent of those employees work for small businesses, including farm businesses.
It's important to know that new workers and workers under 24 years of age are four times more likely to be injured on the job than more experienced employees. New workers include new hires but also those who have not done the task in the last six months. This means workers are considered new the first time they combine each year and when they use a new or different tractor.
52,000 incidents involving young workers are reported to the Workplace Safety and Insurance Board (WSIB) each year. There are three types of accidents that are most common among young workers — 26 per cent are vehicle traffic accidents, 23 per cent involve accidental falls, and 13 per cent are accidents caused by climbing.
In agriculture, 70 per cent of all fatal accidents involve family owners and operators. Fifty per cent of all farm accidents involve tractor rollovers and run-overs. Rollover accidents include tractors being too close to the edge of a ditch or improperly hitched to an implement causing a backwards rollover. Run-overs commonly occur when operators fail to put the tractor in park, hit a bystander, or leave the tractor running while making an adjustment causing entanglement.
WHAT TRAINING DO FARMERS NEED?
New as of July 2014, a regulation under Ontario's Occupational Health and Safety Act (OHSA) requires standard awareness training for supervisors and new employees. All paid workers are considered employees. This training should be completed as soon as reasonably possible when a new employee has been hired and within one week of promoting an existing employee to a supervisor position. The course can be completed through a workbook or an online module available on the Ministry of Labour website.
Supervisor training must include the duties and rights of workers, the duties of employers and supervisors, and the roles of joint health and safety committees and health and safety representatives under the OHSA. Training must also include how to identify, assess, and manage workplace hazards, what sources of information on occupational health and safety exist, and what the roles of the Ministry of Labour, WSIB, and health and safety associations include.
Employee training must include the same information as supervisor training in terms of information under the OHSA. In addition, employees must be trained on common workplace hazards and occupational illnesses, the information and instructions set out in the Workplace Hazardous Materials Information System Regulation, and what the roles of the Ministry of Labour, WSIB, and health and safety associations include.
HOW SHOULD SAFETY TRAINING BE RECORDED?
When supervisors and new employees complete the mandatory awareness training online, it is important to print off the completion confirmation as the Ministry of Labour does not keep a record. Employers should maintain all completion records and also provide workers with written proof of completed training.
Employers should ensure awareness of the requirements and assess their training programs against the requirements. Record keeping is an important part of training and for each session completed.  There should be a sign in and out form completed to record who received the training as well as who provided the training, what specifically was covered, and when and where the training took place.
WHAT BEST PRACTICES DO YOU RECOMMEND?
Working alone continues to be a high risk practice on many farms. The first hour after an accident is vital in terms of assessing the injury and receiving first aid attention. I recommend farmers who work alone carry a cell phone and have a check-in procedure with their family or manager. Family members or managers should be phoning or texting the worker, as opposed to asking the worker to call them. It may seem inconvenient to have to reply to a text message at a certain time but we know of many farm accidents where the worker was searched for only after they did not come in for a meal — at which point, the critical hour following the accident has likely passed.
Distracted driving has recently become an increasing issue. Use of global positioning systems (GPS), cell phones, and other monitors in the cab are causing more equipment accidents including driving into ditches at the end of the field and even backing large equipment over trucks.
On the roadways, distracted driving is also an issue in addition to having equipment marked, lit, and chained properly. One-third of all fatal roadway accidents involve the public and this number is growing as non-agricultural traffic increases in farming areas.
WHAT RESOURCES ARE AVAILABLE TO HELP FARMERS WITH SAFETY TRAINING?
WSPS provides many online resources at www.wsps.ca including training videos in English and Spanish. We have just launched a new portfolio of tailgate talk resources which are speaking notes on a variety of safety subjects. We recommend farmers choose one topic to discuss at each morning meeting including what the risks are, an update of their farm's current situation and what the safety procedure is. 
We also provide complimentary consulting if farmers want to discuss an issue, ask questions or host an awareness session. Additionally WSPS can be hired to establish safety procedures and facilitate employee training. •