Business side: Due diligence
CONVERSATIONS WITH BUSINESS EXPERTS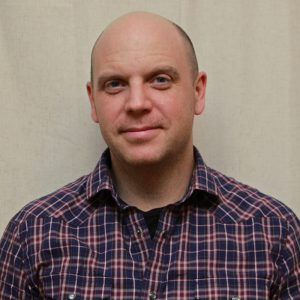 (R.H.) WHAT IS UNIQUE ABOUT HEALTH AND SAFETY REQUIREMENTS IN AGRICULTURE?
(P.S.) The Ontario Occupational Health and Safety Act states the duties of all employers in the province and since 2006, has applied to all farming operations with paid workers. But unlike industrial sectors, the Act does not outline prescriptive regulations for farms. There is instead a set of guidelines that are based on regulations but offer flexibility.
Section 25(2)(h) states that an employer or farming operation covered by the Act has an obligation to take every precaution reasonable in the circumstances for the protection of a worker. This section means that instead of an exact list of regulations to follow, it is often left up to the farm employer to practice due diligence and decide what to do to best protect workers.
When there is a farm accident and charges are laid, Section 25(2)(h) acts as a catch-all and is most often referred to in the charges.
WHAT CRITERIA FOR DUE DILIGENCE DO YOU RECOMMEND?
This topic is very important in agriculture because the Act holds the employer responsible. In the case of a Ministry of Labour inspection, the employer is essentially guilty unless it can be proven that they took every reasonable precaution to protect the injured worker.
Due diligence means working with care, prudence and determination and demonstrates that employers care about their workplace and employees and know their responsibilities.
Farm employers should be completing a critical assessment by determining operational hazards that could cause injuries and addressing them. I recommend that farmers think about what hazards they would want to know about if they were newly arriving on their farm to work. The assessment should include identifying individual hazards and outlining a plan to teach employees how to mitigate or avoid them.
A key tool for due diligence is drawing up a set of standard operating procedures. The procedures are rules that should be used in employee training and followed by all workers at all times. Not only do standard procedures give employers piece of mind to know that they have taken action and are continuing to take action in the name of safety, it also shows employees that they have a responsibility. Employees should be acknowledging that they received training on the procedures.
WHAT ACTIVITIES NEED TO BE RECORDED?
Due diligence often comes down to documentation. Most farmers do not enjoy the process of recordkeeping but once a system of watching for hazards and documenting training is in place, it should not take time away from production. 
All critical assessments and standard operating procedures should be documented in writing. Due diligence is an on-going process and the related documentation should be updated any time there is a new hazard, such as a new piece of equipment, or an update or change to an existing hazard. Any active correction to hazards or inspection and maintenance of hazards should also be recorded.
In the case of a critical injury — an accident causing significant loss of blood, unconsciousness or fatality — employers have a responsibility to inform the Ministry of Labour. The rule of thumb is that any time an ambulance needs to be called, an investigation will follow. If legal defence is ever needed, the assessment, procedure and training documentation will show what measures were taken to avoid the accident. Quality recordkeeping can go a long way in demonstrating to regulators that every reasonable precaution was taken and can stand through transitions in management.
WHERE CAN FARMERS SEEK SUPPORT?
It is important to note that my recommendations are not legal requirements. I work with farmers and recommend tools to help them ensure that their farm is safe. Although specific practices are not required by law, operating procedures and workplace policies could have prevented some of the injuries I have seen in accident and fatality cases.
I often tell farmers that the essentials of due diligence are comprehensive employee training, regular supervision and monitoring and enforcement of procedures with documented progressive disciplinary actions.
The Canadian Agricultural Safety Association offers the Canada FarmSafe Plan and an Ontario-specific version is available online through Workplace Safety & Prevention Services. I recommend this resource to farm employers because it includes instructions for identifying and controlling hazards, documenting standard operating procedures and more. There are also many examples of due diligence records available online that can be used to guide how information should be recorded.  •
HELPFUL LINKS
A Guide to the Occupational Healthy and Safety Act for Farming Operations
www.labour.gov.on.ca/english/hs/pdf/farming_ohsa.pdf
Canadian Agricultural Safety Association
www.casa-acsa.ca
Workplace Safety & Prevention Services
www.wsps.ca