Canadian wheat in Asian food
OVERSEAS AGREEMENTS AND DOMESTIC INNOVATIONS
THERE WAS A lot of media focus on agreements developing in the Pacific Rim this summer but some got less publicity than others and the greatest developments for Ontario growers may be closer to home than any news story might have told.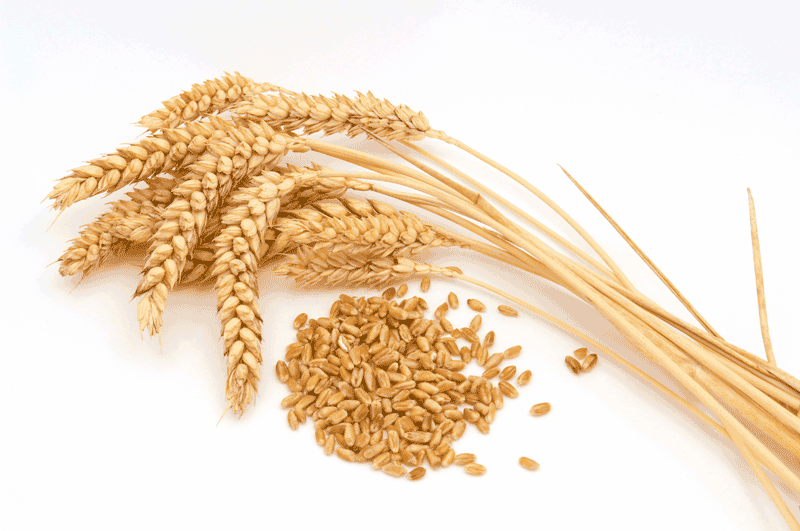 COLLABORATIVE RESEARCH
This past June, the Canadian International Grains Institute (Cigi) signed an agreement with the Academy of State Administration of Grain (ASAG), a non-profit centre focused on post-harvest research, grain science, and technology in China, to work together on initiatives that would benefit both countries' grain industries.
Although the two institutions have worked together in the past, this memorandum formalizes the working partnership for the next two years, giving researchers a consistent opportunity to pursue studies in blending Chinese and Canadian wheat — establishing new methods for grain quality evaluation, and exploring grain processing and storage technologies. The agreement will see staff from ASAG and Cigi engaging in technical exchanges both in Canada and China.
Esey Assefaw, Cigi's head of Asian Products and Extrusion Technology, has benefited from technical exchanges to ASAG in the past and believes this new agreement will be critical in familiarizing more end users with good quality Canadian grain.
"Most millers don't use only one wheat," he has observed. "If we work with the Chinese, we will be able to find out the quality of the Chinese wheat, we know the quality of our wheat, and we can use the Canadian wheat as an improver."
Assefaw explains that, even though China produces enough of their own wheat, it lacks the consistency of Canadian wheat because they do not have a classification system like there is in this country. So the company responsible for purchasing wheat on behalf of the Chinese government, COFCO, supplements the country's supply — mostly through the purchase of western red spring varieties from Canada. However, that's not always good for Chinese food processors.
To further facilitate the transfer of critical processing information to millers who are allocated Canadian sourced wheat by COFCO, Cigi also signed a two-year memorandum with Henan University of Technology, the prime university for grain research in China. That collaboration will help Chinese food processors get to Cigi facilities where they can learn the finer points in handling Canadian grain. That's more great news for western wheat farmers Assefaw says, but perhaps not as much for Ontario farmers.
ONTARIO CHALLENGES
"Transportation is a handicap for Ontario wheat," he says. He also points out that for a country as big as China, Ontario producers aren't growing nearly enough volume to become a consistent supplier. "Having said that though, a lot of eastern Ontario wheat we find not in China but in southeast Asia."
Todd Austin, marketing manager at Grain Farmers of Ontario, says Assefaw has a pretty good understanding of the challenge Ontario faces in reaching Asian markets.
"Once you're trading globally, you're competing against a lot of countries that really seem to be able to sell their wheat much cheaper than North America," he admits. "The Asian market would be nice but if they are not willing to pay a strong price, you're not going to find too many sellers."
Austin says overseas exports really only occur when the rest of the world doesn't have much wheat, or when shipments of soybeans are heading to Asian destinations with multi-purpose facilities.
NEW USES FOR ONTARIO WHEAT
Fortunately for Ontario wheat farmers, Z. Lu, a food scientist at the University of Guelph, has made some interesting discoveries into the potential uses for Ontario grown wheat within this untapped market.
Approached by a company shipping wheat from the western provinces to eastern Canada, Lu has been studying ways that more local flour could be used instead. Because Chinese noodles are such a staple food, that was a good place to start.
"The best results I found, if we mix only 20 per cent of the Ontario hard wheat flour to the western hard wheat flour, you will not find any difference for the product," he says. "Meaning we can save 20 per cent of western wheat and when we calculated the cost, it's a lot."
Lu says that because of the complexity of Asian noodle types, no single wheat type can meet all quality requirements so it isn't likely he can develop a noodle product made entirely of Ontario grown wheat. "Even the noodle companies don't use 100% western hard wheat flour because it's too tough, there's too much gluten," he explains.
But, that doesn't mean there aren't other opportunities for all-Ontario Asian food products.
"I used Ontario soft wheat flour to make fortune cookies and it's no problem at all," he says. "You can use 100% of Ontario soft wheat flour for spring egg rolls too."
Lu is especially thrilled about his success with fortune cookies because they are normally distributed free of cost and that presents a resource efficiency issue that concerns him. "If people don't eat it, it's a waste of our food resources," he says. "I try to make it delicious… and one third of the previous cost." •