NEW SYSTEM IN PLACE FOR ONTARIO
A NEW STANDARDIZED heat warning and information system has been launched in Ontario, which will allow farmers who own land over a widespread area to receive consistent communication about heat warnings and be aware of the risks associated with extreme heat.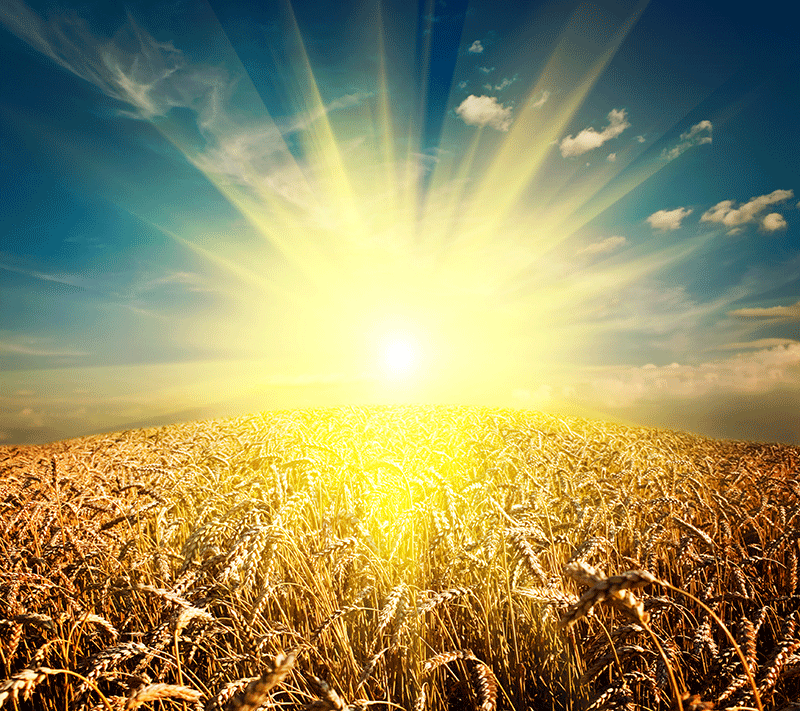 With the previous system, each region had its own criteria for heat warnings; and because Ontarians are extremely mobile, where they work and where they live could have had two different terms for a heat warning meaning the same thing. In particular, this was problematic for farmers with fields in different counties.
For example, "extreme temperature" or a "heat warning" sometimes had the same meaning, depending on which department or organization was sharing the notice. Worse than that, many regions didn't have any criteria in place at all.
"The whole system wasn't well coordinated and it was quite haphazard," says Peter Kimbell, a warning preparedness meteorologist with Environment Canada.
"This new program brings 36 health units and relevant government departments together for one system for each meteorological event," says Kevin Behan, deputy director of Clean Air Partnership, the organization responsible for arranging collaboration between all parties.
Temperature advisories will now be called either a "heat warning" or an "extended heat warning." Extended heat warnings will be for heat events that last more than three days.
CONSISTENCY
The criteria has been revised so that temperature and humidex criteria are consistent across each zone and are in sync with the latest health statistics. Another new element is that heat warnings will only be issued when there is two consecutive days of weather that meets the criteria.
The new system has three different zones, southwestern Ontario (Windsor-Essex, Chatham-Kent), northern Ontario and southern Ontario. Southwestern Ontario has its own criteria because it's in a significantly warmer region.
"Due to where southwestern Ontario is, with the same criteria as other parts of Ontario, there would be many more warnings than other parts of the province, which those involved agreed would be excessive," says Kimbell.
Furthermore, those who are regularly exposed to extreme heat, such as in southwestern Ontario, have been able to adapt better than those in regions with cooler climates.
As a result, while the minimum temperature to warrant a heat warning in northern and southern Ontario ranges from 29 to 31 degrees Celsius, with nighttime low of 18 to 20 degrees Celsius, and a minimum humidex of 36 to 40, southwestern Ontario's range is a minimum high of 31 degrees Celsius, low of 21 degrees Celsius and humidex of 42.
The heat warning information will be disseminated about 18 to 24 hours before the heat event through the same distribution channels as before: Environment Canada's website, the radio, and other media outlets. However there is a new system currently in beta mode to send email notifications to subscribers based on their selected preferences such as region and weather events.
While media and emergency management teams are still testing it, Kimbell says he expects the email system to be launched within the next year, and it will offer notifications for all sorts of weather warnings, including extreme heat, snow, and freezing rain. "We are a few years away from cellphone warnings," Kimbell adds.
HEALTH WATCH
"Farmers, by nature, are vulnerable because of their jobs, and this cannot be forgotten. Farmers will be exposed to extreme heat and they need to be aware of the symptoms and signs," says Behan.
Heavy sweating and painful muscle spasms, usually in the legs, are symptoms of heat cramps. Heat exhaustion appears in the form of heavy sweating, weakness, clammy skin, fainting, and vomiting. Heat stroke is a severe medical emergency that means body temperature is extremely high, skin is dry and hot, and a person may become unconscious.
"There are two types of vulnerabilities, based on place — urban heat created by city infrastructure, and based on personal sensitivity, such as farmers, seniors, infants, and those with illnesses," says Behan.
During a heat alert, farmers should keep cool, stay hydrated, and have an established buddy system to monitor the health condition of co-workers. If possible, it is recommended to reschedule outdoor work.
It is important to note as well that maximizing air circulation is a good idea, too, but be cautious. If hot air is circulating, it can increase the risk of dehydration. As well, make sure to take the time to allow your body to adapt to the heat, particularly when moving from air conditioned areas such as houses, tractor cabs, and other vehicles. This means taking a few minutes before embarking on strenuous outdoor tasks. •