Ontario grown malting barley
MORE PRODUCTION NEEDED FOR EXPANDING MARKET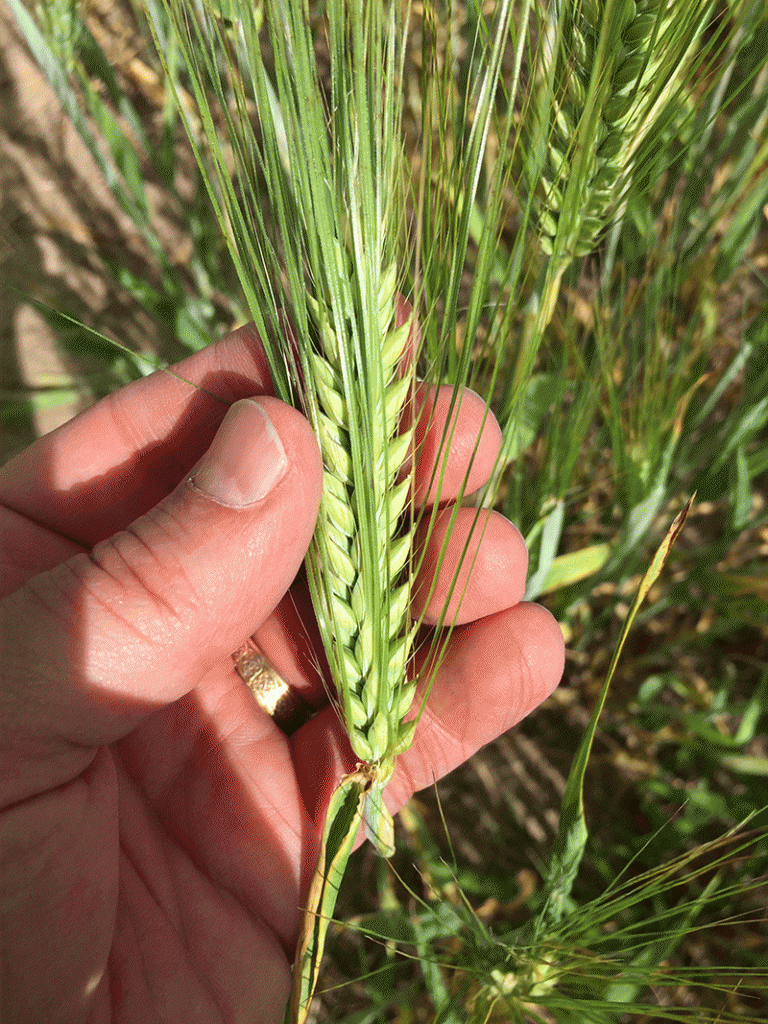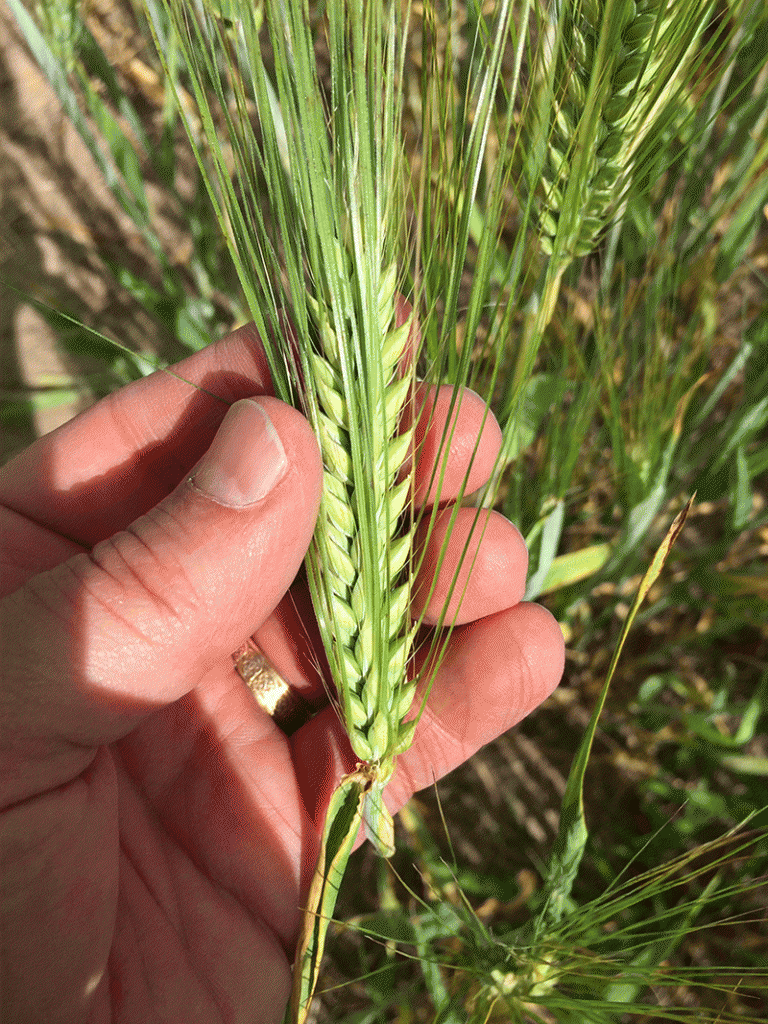 WHILE MOST OF Canada's barley production happens in the western provinces, the rise in popularity of craft beer breweries and the 'buy local' movement is creating an opportunity for producers in Ontario looking to plant a crop with good market potential. However, the specialized market of malting barley is fraught with challenges.
Kaitlin Vandenbosch, senior technical manager with Toronto-based Mill Street Brewery, says in 2015, Mill Street used Ontario grown and malted barley for a specialty beer that showcased Ontario-sourced ingredients.
But it's the only time the Ontario craft brewer, which also has a location in Ottawa, has specifically used only Ontario-grown malting barley.
"We aim to source our brewing ingredients as locally as possible but due to the size of our operation, we are not able to focus exclusively on Ontario-grown barley," says Vandenbosch.
She says Mill Street sources specialty malts from Canada, the United States, and Germany, but that the majority of their base malts are grown in the Canadian prairies and sourced through Canada Malting Company.
PRODUCTION LEVELS
Statistics published by the Canadian Grain Commission show that, in 2015, the total number of acres planted with barley in Western Canada increased 12 per cent and production increased 16 per cent over the previous year.
Malting barley accounted for over 53 per cent of the total barley seeded.
"If you look at the average production for barley on the Prairies, my thoughts are that it averages out at about seven to eight million metric tonnes per year," says Rich Joy, director of Malting & Technical Services with Canada Malting Company. "Out of that, about 50 per cent, or around 3.5 million metric tonnes, is malting barley varieties."
He estimates that out of the malting barley, nearly one million metric tonnes is used for internal consumption by the four major Canadian malting companies: Canada Malting Company, Rahr Malting, Prairie Malt, and Malteurop Canada. He estimates another one million metric tonnes goes offshore.
"From our perspective there is a substantial amount of malting barley being produced in the prairies that can fulfill our needs," says Joy, but quickly adds, "still, we'd like to have more."
Joy says despite the sufficient quantity of available malting barley in the west, Canada Malting is aggressively trying to build up interest with Ontario's grain farmers to produce malting barley. He says there is a "good taste for local" and that locally grown malting barley is very attractive to many craft brewers.
He also points out that it makes sense for his company to have different sources and distribution points. Even from a basic financial standpoint, he says to consider the substantial cost of railing barley from the west to the east.
"At the end of the day, it's the brewer who is going to pay for the costs of the production and transportation of the product," explains Joy. "Craft brewers buy less so they already pay more on a per metric tonne basis."
As he says, like any market, if you buy smaller volumes, you pay higher prices, so it makes financial sense for everyone to find a way to source and obtain the product cheaper.
QUALITY PARAMETERS
But while locally grown may sound attractive, at the end of the day, for at least one small Ontario craft brewer, it still all comes down to grain quality and price.
"As a start-up business, our main concern is quality and price," says Adam Newlands, a partner with Stalwart Brewing Company, a craft brewer located in Carleton Place, Ontario. "While certain markets may be willing to pay a premium for a more local product, the proof is in the glass. If we can make the same beer from a grain that has been on a relatively low-impact grain train that is cheaper and tastes the same as something closer in origin, we need to go with the more economical option."
Newlands says he was approached by an Ontario maltster and, while he'd love to be able to support him, his grain is almost twice the price as the non-artisanal competition.
"We're not philosophically opposed (to buying local), we're just not in a position to spend the extra coin on something for which we may not gain a return," says Newlands.
Joy says disease can be a larger issue in the east—stripe rust, spot blotch, net blotch, and fusarium head blight—so one of the keys is timely fungicide application because at the end of the day, barley quality directly impacts malt quality.
Joanna Follings, a cereals specialist with the Ontario Ministry of Agriculture, Food and Rural Affairs, says malting barley has very specific quality specifications that must be met.
"Growers really need to be able to manage their crop," says Follings, adding that weather can have a huge impact on quality, particularly on disease pressure and pre-harvest sprout. She says malting barley must also be free of deoxynivalenol (DON) from Fusarium head blight.
As another example of quality control, Follings says it's important to meet the protein specifications, so nitrogen needs to be managed to ensure that over-application of nitrogen doesn't happen and result in high protein levels.
PRE-PLANT ADVICE
As advice to growers considering malting barley, Follings says to consult the Canadian Malting Barley Technical Centre which publishes a yearly list of recommended malting varieties. She also says that because there is limited malting capacity in Ontario, growers should be in direct contact with the malting company or end user to arrange for where the crop is going to go at harvest time.
Joy agrees, adding that growers need to talk to the people who they think are going to buy their grain before they actually grow it.
"Remember, just because you grow it, doesn't mean they will come," says Joy. "Talk to us first to see what we want and need. We do contracts and there are a lot of things we can discuss and help you work out ahead of time."
And finally, he says the next calls should be to the crop extension specialists and seed companies to see what varieties are going to make it in a given area and the reasons why.
"Farmers need to talk to the people in the know with regards to crop management practices, specifically nitrogen inputs, plant growth regulator inputs, and stacked fungicide inputs as to applications," says Joy. "All of these players are key to helping the grower succeed." •