MAIZEX LAUNCHES EDUCATION AND AWARENESS CAMPAIGN
MAIZEX SEEDS INC. wants farmers to be involved in telling their own positive story about the work they do. The company has developed an initiative called 'Be Rooted. Be Involved.' to help farmers, and others within the agriculture industry, educate those not in agriculture about what it takes to produce the food we eat.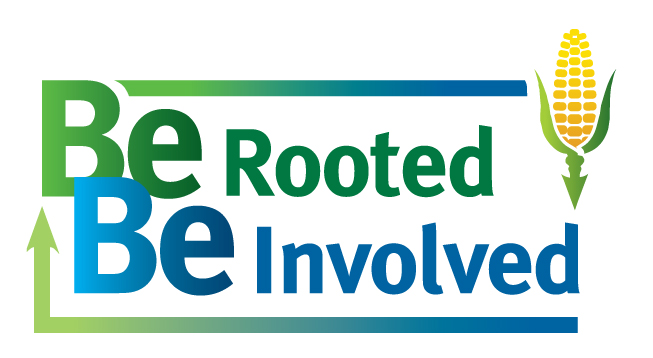 "The 'Be Rooted. Be Involved.' initiative is part of our core strategy as a Canadian owned and operated company of supporting our customers in their efforts to produce a high yielding and safe food supply," says Dave Baute, president and CEO of Maizex Seeds. "As farmers we have always wanted to do what is best for the environment and consumers. Over time, this message has gone missing from the public and those influencing government."
In particular, Baute says the initiative provides clear talking points about the advancements in technology that farmers utilize and how important it is that they continue to have access to new technology.
"Almost all farmers when asked say they would not go back to the days of old given their knowledge and first hand involvement in adopting the practices and technologies that have provided us with the food supply and quality of life we have today," says Stephen Denys, director of business management at Maizex. "Farmers are ranked as one of the most trusted profession in this country. We need to leverage this credibility through one-on-one discussions. By sharing our story at the grassroots level, we can regenerate confidence with the public and those that govern. It is important to understand that our struggles directly relate to our ability to influence public perception that in turn by election or opinion polls influence policy direction."
Denys says that grassroots level starts with your own family and friends who live in cities or non-farming rural areas. People involved with local community or service organizations or other influencers in public opinion such as the media and government officials are also key to spreading an accurate understanding of modern farming.
Maizex has developed an education circular which farmers can access at www.BeRootedBeInvolved.com to help formulate their own story or distribute to those who have questions about agriculture. It includes information on technologies driving agriculture (such as modern plant breeding, biotechnology, and seed treatments) and the benefits of herbicides and fungicides. It also highlights the lengthy and costly process involved in approving a new crop protection product and the training farmers receive to properly use it. Denys adds that the company will be adding to the 'Be Rooted Be Involved' resource over time to provide with farmers with additional information.
Baute and Denys say it's important to share our story today to ensure the success of our food supply and ensure our ability as private businesses in agriculture to produce food without undue regulations or interference. •