Business side: Life insurance
CONVERSATIONS WITH BUSINESS EXPERTS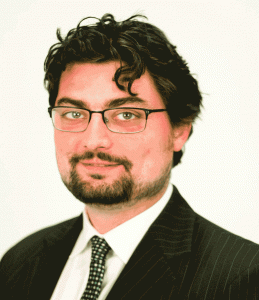 (J.M) WHY IS LIFE INSURANCE IMPORTANT?
(C.A.) Life insurance can be hard to discuss, but it's imperative to protecting the financial security of your family and farm business by providing a tax-free lump sum benefit to your beneficiaries. Life insurance makes a difficult time on a family, especially the unique situation of a family farm, easier by relieving a possible financial burden at the time of an individual's death.
WHAT'S YOUR ADVICE FOR FARMERS CONSIDERING LIFE INSURANCE?
Always ask questions and build a relationship with a trusted insurance advisor.
Generally, if you are financially dependent you should have life insurance. It's important to keep in mind life insurance is a diverse tool that can be beneficial for both business owners and employees. Not only will it ensure your family will be looked after if you die, but in some cases it can be used to benefit the insured as a living benefit for retirement too. It's important to be open and honest about what your personal financial goals are with your insurance advisor and make sure you have a contingency plan in the event of a death.
When considering life insurance, farmers should establish how much money would be needed if they were to pass away. I often ask clients to consider what their financial situation would be if they passed away yesterday, and then explain it to their families. Would there be enough money to cover the loss of labour? Is there a detailed, professional will in place? Would all of your debt be paid in full? After debt is paid, is there enough left to cover additional costs like additional labour, taxes, etc. These are often uncomfortable but necessary questions.
MOST FARMERS ARE SELF-EMPLOYED, DOES THIS HAVE ANY IMPACT ON LIFE INSURANCE?
Being self-employed has no impact on life insurance directly. Farm business owners could have more options to explore for coverage. For example, if a farmer owns a business with three or more full time employees (including themselves) they could be eligible for group health coverage. Group coverage usually contains life insurance coverage in addition to other health benefits like prescription coverage and dental. Group coverage can also be a tax-differed benefit.
WHAT TYPE OF LIFE INSURANCE SHOULD FARMERS CONSIDER? 
There are generally two types of life insurance — Term-Life and Permanent. Term insurance is designed to provide coverage over a specific time period, like a 25-year mortgage loan. Term policies are great for families looking to keep costs down and who only want coverage for a certain period of time.
Permanent insurance typically guarantees a premium price for life and can even accumulate a cash value within the policy. There are many types of permanent coverage, so it's important to speak to an insurance advisor to decide which one is best for you, your family, and your farm business.
SHOULD LIFE INSURANCE BE CONSIDERED IN A FARM BUSINESS PLAN?
Life insurance can be especially important in a farm business plan where the farm is incorporated with multiple owners. In the event a shareholder passed away, an agreement would be implemented within the life insurance policy to ensure the deceased shareholder shares are purchased by their life insurance coverage. This would prevent any issues with the value of the corporation. •