Agriculture and the environment
FOREST ONTARIO'S ENVIROTHON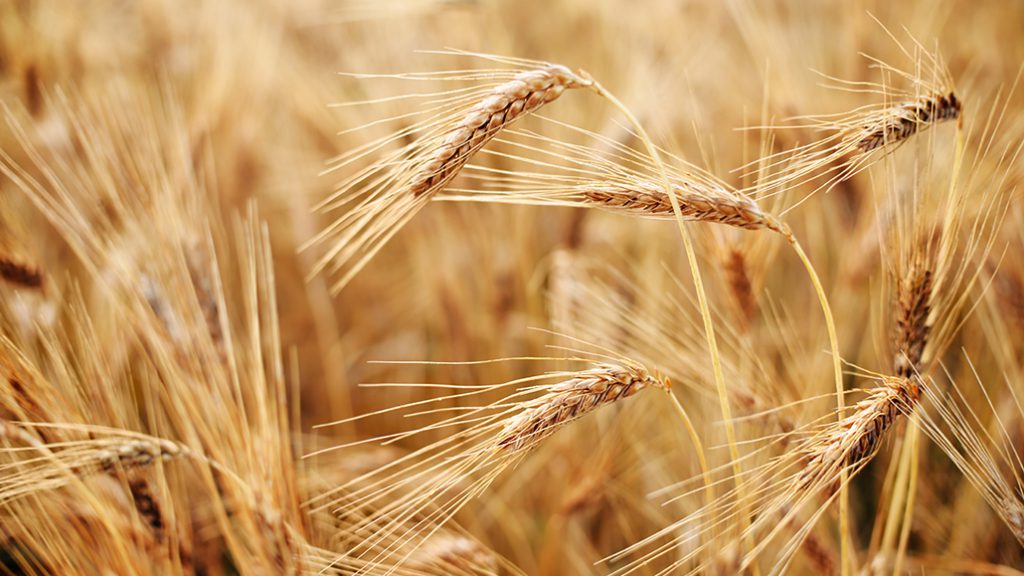 CLIMATE CHANGE IMPACTS how we grow our crops; whether it's drought, flooding, or other extremes, farmers have turned to technology to help them be better prepared for the unpredictability of a changing climate.
"We now have crop genetics that can withstand droughts by being more efficient with water uptake, offer improved disease resistance, and provide stalk strength to withstand high winds and extreme wet weather," says Dave McEachren, director for Grain Farmers of Ontario District 4 (Middlesex).
This is just one aspect of modern farming that McEachren shared with high school students during a webinar entitled 'Growing in a Changing Climate' as part of the 2018 Ontario Envirothon organized by Forests Ontario. The theme for this year's program is climate change.
McEachren also explained that the changes in climate from just 20 years ago have led to an earlier start to the planting season on his farm in Glencoe, which has allowed him to grow longer season maturities in corn and soybeans and achieve higher yields. He has also adopted best management practices which have economic and agronomic benefits for his farm that also have the added benefit of helping to mitigate the impact of severe weather. These include no-till which helps to retain moisture in a field during a drought and the use of cover crops which help retain the top layer of soil during intense rains or strong winds.
McEachren says he explained to the students this way, "These practices allow us to minimize our impact by maximizing our field efficiencies. Healthy soils are resilient."
ENGAGING STUDENTS
Envirothon gets students engaged with the outdoors through hands on workshops facilitated by sector-specific experts. For the past two years the program has also offered webinars to help expand their ability to connect students with different professionals.
"The Ontario Envirothon program relies on our sector experts and partners to deliver key program learning objectives. This ensures that our resources are up to date and reflective of current practices," explains Allison Hands, education manager for Forests Ontario. "Working with Grain Farmers of Ontario enables us to better communicate accurate information about current farming practices in Ontario. Agriculture is an extremely important sector which directly impacts the four core themes of Envirothon — soils, wildlife, forestry, and aquatics".
Grain Farmers of Ontario became involved with Envirothon in 2017 when the theme for the year was sustainable agriculture.
"This presented a great opportunity to share the great things grain farmers have been doing in the area of sustainability," says Michael Buttenham, sustainability and environment coordinator for Grain Farmers of Ontario. "This provided us a science based forum to share our story as farmers and communicate some of the new research, innovations, and technology farmers are using to benefit their farm."
McEachren was involved in one of the first webinars held by Forests Ontario for Envirothon. He shared the efficiencies he has achieved through the use of GPS technology, auto steer, and the ability to use the right amount of crop inputs in the right part of his fields.
In addition to participating in the webinars on climate change and sustainable agriculture, Buttenham also created a case study for students that highlighted some of the effects of climate change on agriculture and how farmers are mitigating their impact through sustainable practices.
"I think the most important message for students to learn is that sustainable agriculture is something that is ingrained in our industry. Farmers are great stewards of the land and have a vested interest in the environment and leaving the land in better condition for future generations," says Buttenham. "This project gives us an opportunity to communicate to high school students who may not have a connection to the farm. The hope is to give them scientifically credible and valuable information on modern agriculture."
Through participation in the Envirothon program students are urged to consider their personal impacts on the environment and feel enabled to make informed, responsible decisions about reducing their impacts. Students are also challenged to develop their critical thinking, teamwork, problem solving, and public speaking skills; all of which are important when looking forward to their future careers.
"Envirothon aims to grow confident, well rounded green leaders who are knowledgeable about important environmental concepts." says Hands. "It is important that students understand current trends and practices in agriculture so they can make informed decisions about the food they select and the producers they support." •