Turning the page
FROM THE CEO'S DESK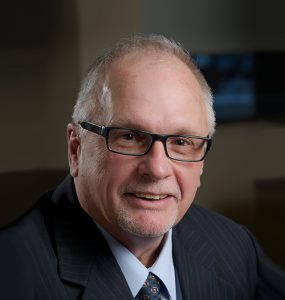 A NEW PARTY now leads our provincial government. Premier Doug Ford and members of his Progressive Conservative party won a strong majority in June.
It was no secret that grain farmers had a few issues with the previous government's penchant for overbearing regulations based on public opinion rather than science-based facts. However, with the new government, we have turned the page and a new chapter is being written. So far, Ford is a fast writer.
On the campaign trail, Ford made promises to reduce regulations, cut government spending, and save the taxpayers' money. Immediately after being sworn in, he implement a hiring freeze within government, froze management pay, and revoked the Cap and Trade regulation. The end of Cap and Trade is expected to lower fuel costs for all Ontarians; but it will also help farmers better compete in the global market against others with an exemption for on-farm fuel and those not paying a carbon tax. We are hopeful that Ford will look at other regulations that also burden farmers, such as seed treatment restrictions, and support our industry through strong investments in business risk management (BRM) and other underfunded programs.
Will we get everything that we want? I will be surprised if we do. I just hope that, when tough discussions need to happen, we can have an open fact-based dialogue that takes into consideration the needs of our sector.
We are looking forward to working with Ernie Hardeman, the new minister of agriculture, food and rural affairs and offer him congratulations on his new position. Hardeman is the MPP for Oxford and has ties to the agriculture industry. We established a good working relationship with Hardeman while he was the PC agriculture critic and we hope that will continue in the future. In the short term, we will be looking to meet with the minister in order to express the importance of a business environment where farmers can remain competitive. In regards to this issue, given the uncertainty in traditional trade agreements, relevant BRM programs as a contingency plan for this uncertainty is of utmost importance. Longer term, we hope to have discussions that lead to strong growth within the agriculture sector and the development of policies that ensure we remain an economic driver within the province.
Our relationship with the rest of the new cabinet is just as important. Agriculture doesn't operate in a silo; we are affected by decisions made within other ministries as well, including finance, environment, transportation, infrastructure, and trade. We want a two-way relationship with all of our elected officials and we are hopeful that, with strong ties to rural Ontario, this can be established quickly.
When we look back in the history books, Premier Ford wants his story to be about a government for the people. It sounds like a good plot; let's hope it turns into a best seller. •