The bio-economy
NEW VENTURES IN ONTARIO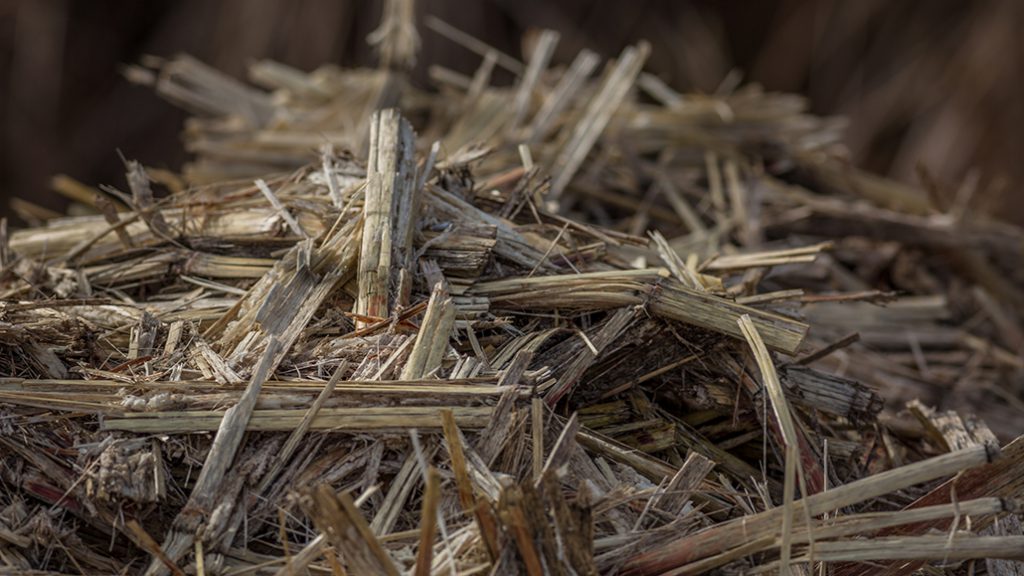 THERE'S A WHOLE lot going on in Ontario's bio-economy — and at the centre of much of it is Bioindustrial Innovation Canada (BIC), a non-profit government-supported business accelerator.
Since 2008, BIC has worked in the national and international realm in both industry and government circles to focus critical strategic capital investment in small and medium-sized enterprises (SMEs) that are innovating sustainable biochemistry products and services.
To date, BIC has invested more than $13 million in 27 SMEs, and leveraged a further $270 million during its investment rounds. The jobs provided by these SMEs now number more than 2,700.
Globally, some experts estimate that the market potential for bio-products will reach $200 billion dollars over the next 15 years. Many industry-watchers credit this to an increasing demand around the world for natural and sustainable products, an attraction to plant-based goods, and the fact that bioproducts are performing at levels that are similar or better than fossil fuel-based rivals. There are unique bio properties being investigated and harnessed and no one knows where those will lead us.
One thing that's certain, however, is that agriculture is at the heart of biochemical innovation around the world — and in Ontario.
"Everything starts with the raw materials," says BIC Executive Director A.J. (Sandy) Marshall. "Right now, and for the foreseeable future, the prime sources of raw materials for the bio-economy are agriculture and forestry. Materials from crops could include any part of the crop, including oils and also residues like corn stover, the volume of which is increasing all the time as yields increase."
So far in its mission to support the province's sustainable biochemical products and services economy, BIC has built a successful foundation in the Sarnia area. There's a busy biochemistry cluster there, and BIC has hired a dedicated staff person to do the same in eastern Ontario.
SUCCESS STORIES
Mirexus in Guelph got its processing plant up and running about a year ago. There, sweet corn is converted (using a patented process based on research by Dr. John Dutcher and three University of Guelph colleagues) into a highly-innovative product — glycogen nanoparticles which the firm markets as 'PhytoSpherix.' These nanoparticles can be used in a wide range of applications, from cosmetics (for example, to provide moisturizing effects), pharmaceuticals (encapsulation and more), and food products (films and more). The number of jobs expected to be offered by Mirexus over the next four years is expected to reach 70.
The Cellulosic Sugar Producers Co-operative is a farmer's co-op that strives to develop new biomass supply chains for crop residues such as corn stover and wheat straw.
Vive Crop Protection creates new ways to use trusted products using its 'Allosperse' delivery system, which improves the targeting as well as performance of active ingredients.
Ontario-based Comet Bio is now commercializing a sustainable, high-quality, cost-competitive cellulosic dextrose technology for applications in biochemicals and biofuels.
Another shining star is Origin Materials, where cardboard, wood waste, and agricultural residues are used to make renewable chemicals such as terephthalic acid (used principally as a plastic precursor and also in pharmaceuticals, textiles, and various coatings) and furandicarboxylic acid (a substitute for polymers such as terephthalic acid in the production of polyesters and more).
BIC has supported several innovative start-ups in eastern Ontario, in addition to hiring a dedicated staff person and working with the St. Lawrence Corridor Economic Commission (which launched mid-2018 and includes the mayors of all the municipalities along that river).
Mempore in Smith Falls, has developed a process for cleaning used engine oil. Advonix in Brockville, makes bio-based lubricants and more. Firerein in Napanee, produces a bio-based fire retardant from corn starch.
In addition, Marshall notes that in Maitland, just outside Brockville, there's already a private industry chemistry cluster. He believes "there are many agricultural and forestry-related bio-economy opportunities in eastern Ontario, as much as there are ag opportunities in the Sarnia area."
FUTURE INNOVATION
It's pretty much impossible for Marshall or anyone to try and nail down the types of ag innovation opportunities that will be realized in years to come in Ontario.
"Right now, they're all over the place and I suspect that will continue," he says. "There's a research cluster we've managed for Agriculture and Agri-food Canada for the last four years, and the companies are looking at a wide variety of technologies that use ag feedstocks. Energy crops, such as witchgrass and miscanthus, are exciting because they can be grown on non-prime agricultural land. Hemp is also very interesting for use in light-weight plastic composites."
Marshall foresees that the bioeconomy will continue to pick up steam as climate change impacts worsen and the world switches from petroleum-based to bio-based products, for example, bio-based plastics.
"We will decide as a global society how fast the shift happens, but the shift is clear," he says. "It all comes back to renewable raw materials and that's agriculture and forestry. There are a lot of European companies in the bio-economy space and they are looking to Canada. You'd always like commercialization of products and services to be faster, but the bio-economy is clearly taking off in Canada. It's already well underway in Quebec, in forestry and agriculture as well, and Ontario is keeping pace. Exciting times are ahead for agriculture and forestry in this province." •