Lessons learned
FROM THE CEO'S DESK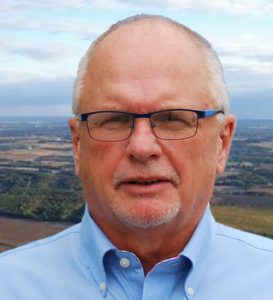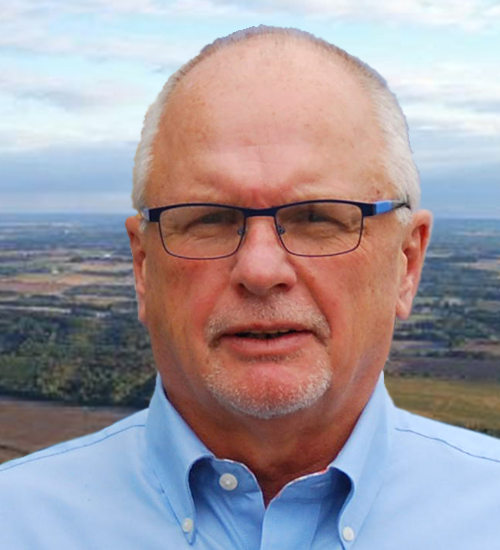 IT'S BEEN ALMOST a year since we entered one of the most challenging corn harvests in recent memory. As we prepare for harvest 2019, the issue of another DON outbreak in corn is utmost in many farmers' minds. And when our farmer-members reflect on any significant crisis, I am often asked — "What have you done on my behalf?"
In the case of the DON in corn crisis, it's not a matter of what have you done, but rather, what are we continuing to do.
Grain Farmers of Ontario has invested in research projects focused on Gibberella ear rot (a primary cause of DON in corn). These projects are tackling the issue from as many angles as possible; this includes developing genetic resistance, developing a forecasting tool, and exploring UV treatment as an option for reducing DON in harvested grain. While the results of longer-term projects won't have an impact on this season, it's our hope that they will bolster our ability to prevent a severe DON outbreak in the future.
Some of our research efforts, such as that into DON testing protocols at elevators (see page 18), can be implemented this fall. We have results on what factors create variability in sampling and best management practices have been developed for test operators. We expect the grain industry to adopt the recommended changes to ensure a consistent protocol for DON testing at the point of delivery.
Grain Farmers of Ontario also played a role in ensuring crop insurance will be more predictable if another DON outbreak occurs. The corn salvage benefit that is included in Production Insurance through Agricorp now provides coverage that more accurately reflects the extra costs associated with harvesting, handling, and marketing high DON corn. A tiered approach will see benefits increase as DON levels increase, and you are now eligible for compensation when levels reach 3 ppm.
Farmer-members have also already benefitted from the evaluation of commercial corn hybrids for resistance. The ratings released by the Ontario Corn Committee have allowed farmers to assess their risk for disease development, select a different hybrid if warranted, and enhance their overall crop management plan. In early August, many farmers spraying to control Western bean cutworms in southwestern Ontario also applied a fungicide to control disease development.
Early preventative measures were important this year; given the delayed planting and uncertainties with the crop development, farmers tried to protect their yields as much as possible. When the biggest factor, the weather, is one you can't control, it at least helps to know you have done everything you can that is within your control to prevent a problem.
Identifying potential problems and having a plan in place to deal with them is also something to consider for this harvest. Know where you are going to market your corn, understand what discounts you could be subjected to, and try not to be in a position where you are forced to make a quick decision and take a major hit on price. That said, I know that is easier said than done.
Also keep in mind that if DON isn't an issue this fall, maturity and crop quality could be, especially if the weather doesn't cooperate.
No matter what the outcome of this harvest season, know that Grain Farmers of Ontario's Board of Directors and staff will be here to support our farmer-members in any way we can. I encourage you to stay engaged with your organization and hope to see you at our Annual General Meeting on September 10 in Woodstock. •