Business side: Broadband basics
CONVERSATIONS WITH BUSINESS EXPERTS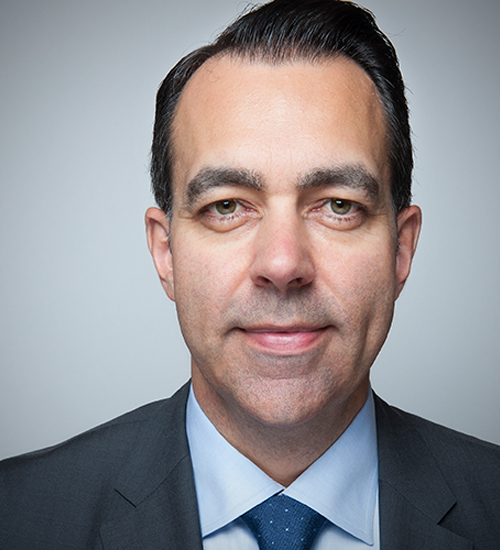 (J.M) WHAT'S THE BROADBAND CONNECTION LIKE IN RURAL ONTARIO TODAY?
(B.F.) That depends on where you live in the province. Broadband options in rural Ontario are a mixed bag right now. Some areas have decent speeds and reliable connections, while others struggle.
According to the Canadian Radio-television and Telecommunications Commission (CRTC), Canadians should all have access to broadband speeds of at least 50 Mbps download and 10 Mbps upload. This 50/10 speed is the CRTC's universal service objective, and benchmark speed for SWIFT as we work to bring broadband access to underserved areas in southwestern Ontario. Any area that does not meet the 50/10 service criteria is considered 'underserviced'. According to the CRTC, 63% of rural Canadian households do not have access to 50/10 Mbps speeds with unlimited data.
There really is no comparison to the broadband connection urban areas of Ontario have access to. Rural Ontario really is underserviced. And the biggest reason comes down to business — population density, or more internet customers, means internet service providers have more business, so they are servicing these areas. The result is better, faster internet connection in urban areas at lower costs because more providers are competing for the business. But the reality is that urban and rural areas have the same needs when it comes to internet connection.
I've heard stories of staggering internet bills from some rural Ontario residents and businesses simply because there is no competition. Few internet service providers are serving rural areas, and those that are, are often regional.
WHAT KIND OF ACCESS AND INTERNET SPEEDS ARE AVAILABLE TO ONTARIO FARMERS?
Internet speed requirements will vary on every farm, and many farms include households, increasing internet needs and speeds. Depending on your location, internet connections are provided by:
• Fibre Optic
• Hybrid Fibre Coaxial (HFC)
• Digital Subscriber Line (DSL)
• Wireless broadband
• Cellular service
• Satellite service
Although many areas have wireless broadband, it can be difficult to engineer as buildings and trees often get in the way of towers, reducing speeds and the connection altogether.
SWIFT is focusing on improving broadband connection in rural areas through the installation of broadband services that will provide the CRTC's universal service objective of 50/10 speeds to residences and businesses.
ANY ADVICE FOR FARMERS AND RURAL RESIDENTS WHO ARE DEALING WITH UNDERSERVICED BROADBAND?
With fewer internet service providers, rural residents have limited options for negotiating rates and speeds. What you can do is ensure you're getting the speed and connection you're paying for. Running frequent speed tests is important. Testing your upload and download speed will tell you if you're getting the service you're paying for.
To check your internet connection speed, visit the resources section of swiftruralbroadband.ca (for locations in southwestern Ontario). Those outside of this area should check speeds with their local networks, including the Eastern Ontario Regional Network and Blue Sky Net (servicing northern Ontario).
Run tests at various times of the day to get a good picture of connectivity, and if you're not getting the speed your internet service provider has promised, call and complain. Companies often sell packages with 'speeds up to', so they won't guarantee a consistent internet speed, but if your tests show significantly slower speeds, be sure to speak up.
ANY ADVICE FOR FARMERS WHO ARE APPROACHED BY INTERNET SERVICE PROVIDERS TO SET UP A TOWER OR WIRELESS CONNECTION ON THEIR FARM?
Wireless providers are known to approach landowners and farmers asking to set up towers or connections on elevators or silos. If approached, it's always a good idea to do your homework — find out what other companies are paying farmers or landowners. Sometimes rental fees or free internet service can be negotiated. Being neighbourly is a good idea in these situations too. Coordinate with local residents or farmers if they are interested in connecting with the provider too, and make that part of your negotiation so no one is excluded.
WHAT IS SWIFT?
SWIFT is a non-profit regional broadband project initiated by the Western Ontario Wardens' Caucus and delivered in partnership with the federal and provincial government to subsidize the construction of an open-access, high-speed broadband network in southwestern Ontario, Caledon, and the Niagara Region.
The goal of the SWIFT initiative is to enable the expansion of open-access, high-speed broadband networks by reducing the financial burden on service providers that have determined that it is too expensive to buildout internet infrastructure in areas where the distance between customers is too great.
SWIFT expects to improve broadband connections for 50,000 premises in Southwestern Ontario, Caledon, and Niagara Regions, moving them from underserviced to the targeted 50/10 Mpbs speeds. •