Protecting the future
USING CONSERVATION EASEMENTS TO PRESERVE FARMLAND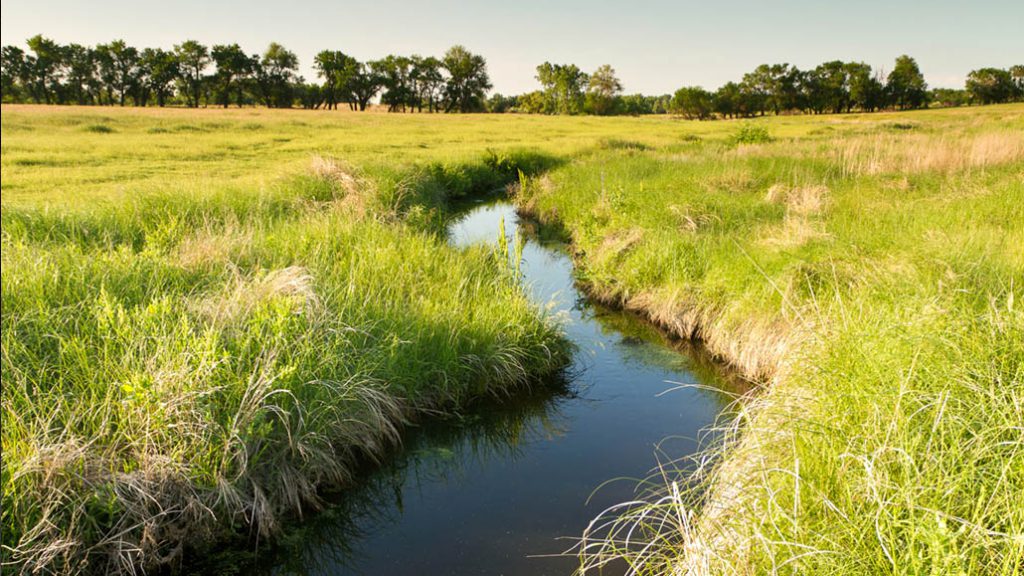 MORE AND MORE farmers in Ontario are choosing to make sure their farmland stays farmland. They've been able to do so since 2005, when preserving land for agricultural purposes was added to the Conservation Lands Act. It was 15 years before that, in 1990, that it became legal to protect land through easements for conservation purposes. "I would say that yes, I think there are more farmers who are now looking to land trusts to protect their land than previously," notes Kathryn Enders, executive director of the Ontario Farmland Trust. "This may be due to an increased understanding of the options."
When asked what farmers say when they first come to her organization for guidance, Enders has nothing overly unexpected to share. "We hear from a number of them that they don't want their farms turned into subdivisions," she explains. "Often the farm has been in the family for generations."
While Belain Farm in Peel Region had not been passed down in Deirdre Wright's family, the property of almost 100 acres has been a working farm since the 19th century, and Wright wanted to make sure that would be the case for the centuries to come. "When I looked around, I saw lands being used up and farmers losing their properties," Wright stated to the Trust. "I wanted to make a difference and help preserve some green space and farmlands for the future."
The farm has 22 acres of mature hardwood forest, is surrounded by Provincially Significant Wetlands and is home to species at risk such as the Henslow's sparrow. Enders notes that part of the farm is located within the Credit Valley Conservation Authority, and that it was a key partner in completing this Easement Agreement.
PROTECTION TOOL
According to the Trust, Farmland Easement Agreements are the strongest tool available to farmland owners who want to protect their land permanently for farming. Working with the Trust to create and implement an Agreement, farmers will maintain full ownership of the land and their farm businesses will not be affected. The process – and Agreement – is unique to every property. Restrictions can relate to future development, prevention of subdivision of the property, and ecological aspects such as prevention of clear-cutting and draining wetlands.
As a permanent concept, the Agreement is placed on the title of the property and stays with the property as it changes hands. That is, the subsequent owner's use of the land will be restricted by the terms set out in the Agreement.
Typically, the property is divided into different land use zones. These could include residential areas (no restrictions), agricultural areas (farm use) and natural areas (restrictions to protect ecologically-sensitive features). There are also details in the Agreement that provide for the Trust to do inspections of the property to ensure compliance.
There are both direct and indirect costs associated with executing a farmland easement agreement. In general, the Trust will cover many of the direct costs, but indirect costs, such as consultation with financial and legal advisors, are paid by the landowner.
Indeed, Enders identifies cost as the main barrier to putting an easement in place. "There are many costs involved, including ecological studies, legal fees, an appraisal, a survey and then setting funds aside in a stewardship fund to ensure there are funds available for future monitoring and stewardship," Enders explains. "Generally, the Trust bears most of the costs but it can take a year or more to raise the necessary funds. There are more farmers that want to work with us than we are able to afford. As a charity, we rely on donations from our supporters."
As to whether, if a farmer makes a donation to the Trust, it can be used for his or her specific Agreement, the answer is yes, but with a qualifier. "When a farmer is able to make a significant financial contribution that would cover the costs of completing an easement on their farm," explains Enders, "it does mean we can move more quickly to protect their land."
Otherwise, the Trust does have a waiting list of sorts. "Our Land & Stewardship Committee reviews this list regularly to prioritize these farms," Enders explains. "We consider a number of factors including acreage, location, urgency, threats, and proximity to other protected lands."
TAX BENEFITS
It helps, however, that there are potential tax benefits available in order to make farmland protection achievable. "Farmland owners receive a charitable tax receipt for the difference between the property's fair market value before the easement is in place," Enders explains, "and after the easement has been registered, using a qualified appraiser. This difference, the value of the easement, is treated as a charitable donation to the Trust." Timing of the easement registration can matter in terms of tax advantages, and in many cases, the tax benefits can be significant.
In addition, if a farm has a significant natural feature like a wetland, this may mean that the easement donation could qualify for enhanced tax benefits through Environment and Climate Change Canada's Ecological Gifts Program.
In her experience, Enders has found that most farmers tend to find the process quite straightforward. However, she and her team highly recommend that farmers include a financial planner with some knowledge about easements in the process, and to take their time. "Tax planning and financial considerations can vary," she notes, "and be quite complicated."
TYPES OF CONSERVATION EASEMENTS
*from Factsheet 'Conservation Easements for Agricultural Land Use' from the Ontario Ministry of Agriculture, Food & Rural Affairs
Conservation easement with full title: Donating ownership of the land and conservation easement to a conservation body.
Conservation easement with remainder interest: Landowners may donate the property and conservation easement to an eligible organization and retain the right to use and/or live on the land for their lifetime or the lifetime of someone else they name, such as children.
Conservation easement with split receipt: Landowner may be able to receive compensation from a conservation body for a portion of the easement value.
---
For more
The Ontario Farmland Trust http://ontariofarmlandtrust.ca
Download the Trust's Farmland Easement Agreements fact sheet