Setting business goals
AFTER A SUCCESSFUL TRANSITION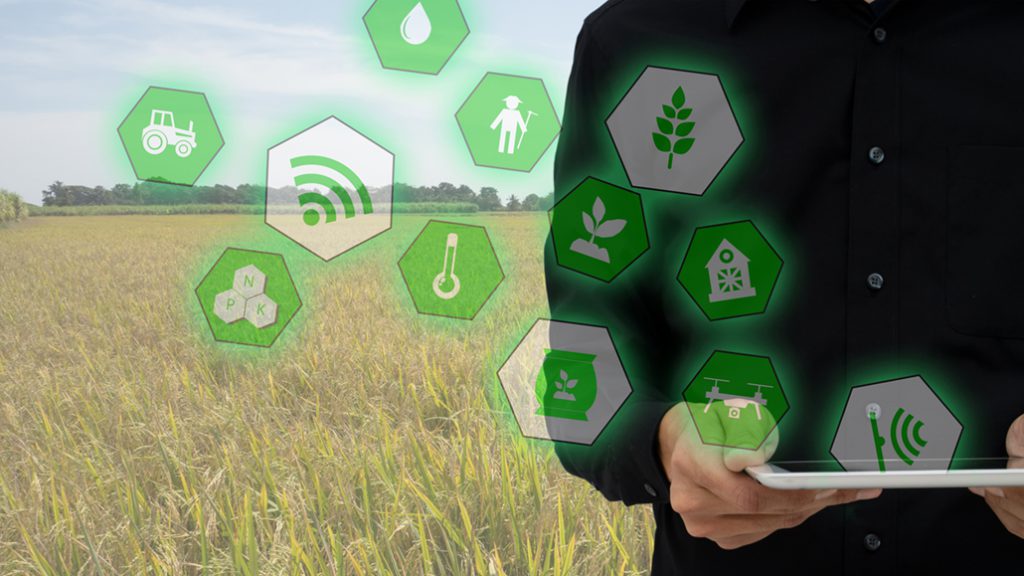 YOU JUST TOOK over the family farm and want to grow the business. That means you need a business plan.
But what do you do? Where do you start?
According to financial planning experts, the first step is being aware of your strengths, weaknesses, and what future progress each involved family member wants. After that, adopting some key business management strategies can help ensure steady, sustainable progress is made.
WHAT IS PROGRESS?
"I ask, what's waking you up at night. What opportunities do you see?" says Mike Bossy, an accountant and long-time farm business advisor with Bossy Nagy Group in Strathroy. "If we're meeting here three years from now, what has to happen to the business and in the way of progress that makes you happy?"
In Bossy's experience, having at least a general answer to the question is critical. However, it is common for each involved generation (the exiting and entering family members) to have differing ideas on what constitutes progress. A significant part of effective goal development means being aware of those differences and finding common ground between them.
He also says the individual(s) developing the business plan should know where their individual strengths and weaknesses lie. This helps inform strategies in each area of the business, such as human resources, finance, technology, asset management, cash flow, and so on.
Shawn Deyell, a Guelph-based tax partner with RLB Chartered Professional Accountants, also says the perspectives of other family members — as well as any other stakeholders — are important considerations early in the planning process. A business partner with young children, for example, may be affected by, and have a different perspective on, long-term goals; this is an important consideration.
"The farm is a family business. You cannot separate the personal piece from the business piece, and if you do so, you are setting yourself up for failure," says Deyell.
DEVELOP A PLAYBOOK
Putting agreed strategies and goals in writing is imperative. Bossy describes this kind of document as a working "playbook" that can be opened every month or quarter to give perspective on progress. Other more unexpected opportunities to grow the farm — what he calls "strategic byproducts" — will also arise.
"They wouldn't have shown up if you hadn't thought about what you're going to do," Bossy says.
For Deyell, balancing contingency plans with optimism is also important. More specifically, that means planning for opportunities that result from things going better than expected — rather than focusing exclusively on safety nets for less fortunate times.
Setting reasonable timelines and allowing for flexibility in achieving business goals is critical as well. This is particularly true for what Deyell calls "multi-layered" goals, such as land expansion, where potential hurdles to that expansion (buying-out the previous owners) need to be dealt with first. He adds it is common for farmers and their advisors to get caught-up in business minutia rather than keeping a wider perspective on the business.
"It's never about the equipment loan or cash flow to pay the farmer something. Those things are very important, but stitching them together is that much more so," he says.
MANAGE THE FARM LIKE THE BUSINESS IT IS
Poor communication can severely hinder any business, and farms are no different. Bossy encourages farm families to develop communication and general business management skills. Regular meetings help family members know what others are doing, and why they are doing it. Even brief, focused discussions can go a long way.
"I find most business people and farm families don't know how to run a meeting," says Bossy.
He adds farmers can improve their business acumen (conflict resolution, speaking skills, employee management) by accessing resources and workshops through organizations such as Farm Credit Canada and the Canadian Farm Management Council. Joining organizations or committees outside of agriculture is another valuable option. Overall, gaining a wider perspective equates to "feeding the mind" with other ideas that can then be applied on the farm.
"Don't read just the farm magazines. Look at other sources for business inspiration. Get involved with something outside your immediate circle," says Bossy.
Whatever the idea, however, Deyell says new farmers should ensure they address existing business issues in their business plan. Indeed, it is not uncommon for the incoming generation to inherit "more of a fixer-upper" than initially thought, in part because the outgoing generation's priorities are inherently different.
GET A SECOND OPINION
Deyell says new farmers often inherit their family's advisors along with the farm business. This is not inherently bad but getting a second opinion can help ensure you find someone who doesn't have a vested interest in ways that conflict with yours.
"Is there someone new that can provide them a different perspective? They don't want to have their parent's advice if it doesn't fit them and what they're trying to do," he says.
Learning from mentors and farmer peers is invaluable as well.
"Look for someone who has been through what you're going through," says Deyell. "Learning from other people's mistakes is cheaper tuition then learning from your own mistakes."
KNOW WHAT YOUR LAWYER AND ACCOUNTANT ARE DOING
Both Bossy and Deyell reiterate farmers need to remember the financial plans and legal documents created for their business are indeed theirs, not something randomly generated by their accountant or lawyer. Paying close attention to one's finances — rather than delegating most of the task to advisors — means you can ask them more targeted questions. Advisors can, in turn, provide a more effective service.
For example, Bossy says an operator who notices per-acre seed costs are out of line with benchmarked averages can use that information to ask their advisor about potentially related financial factors.
"All businesses are the same. Revenue is price times units produced. Expenses are price times units used," he says.
"On the revenue side, how do you increase price and units produced? On their cost side, use less units and try to lower the cost per unit. Perhaps seed costs are above average because it resulted in a larger yield. You cannot look at any one number in isolation."
SMALL ACHIEVEMENTS ADD UP
Ultimately, Bossy reiterates major business successes don't happen all at once. They are instead cumulative — the result of reaching smaller goals day-to-day. Whether a 25-year goal or a three-year goal, breaking it down into 90-day increments and focusing on what can be accomplished in that time makes attainment easier, and reduces the risk of making poor financial decisions.
"If I think I need to buy a farm, I'm scrambling. I might overpay," says Bossy. "What can you do each period to get to that three-year goal."
"Horizon is a construct of your mind. If you measure yourself on getting to the horizon, you're never going to be happy." •