Protect Ontario's economy
BRM NEEDS TO CHANGE NOW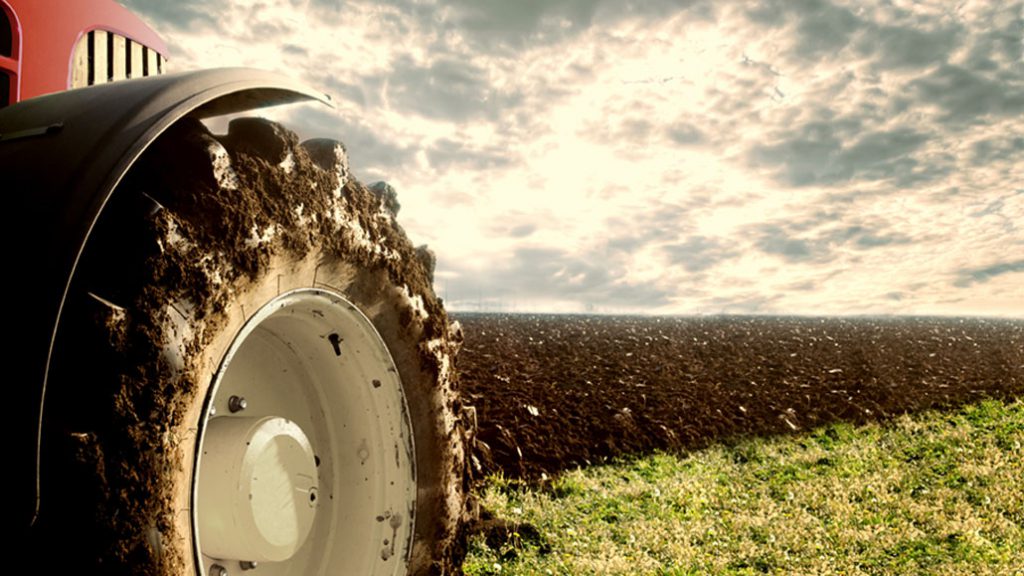 THE CURRENT ENVIRONMENT for grain farming in Ontario is high risk. With trade disputes impacting farmers continually, new costs, the rising cost of land and equipment, production tools at risk, and support programs that are truly outdated and not working, we are at a crossroads where our farmers are facing losses that will be hard to overcome.
Food starts at the farm and everyone needs to eat. What will we do as a province and country if our farmers continue to struggle?
Our grain and oilseed sector is important to the Ontario economy. This year, Grain Farmers of Ontario worked with a third-party firm — Doyletech Corporation — to understand and update the economic impact that grain farming has in Ontario. The results were incredible — the grain and oilseed sector supports 75,000 jobs in Ontario (that's about one in every 140 Ontarians of working age) and provides $18 billion in economic output every year. Those numbers doubled from just seven years earlier, (read more on page 18).
However, while the grain and oilseed sector continues to be a stable and growing industry, grain farming, the cornerstone of the sector, has faced new obstacles that threaten that stability and growth.
OBSTACLES
Income trends — Farm income overall is down 45 per cent in 2018 according to Statistics Canada and it is doubtful if 2019 will reverse that trend given the terrible weather and reduced yields we saw last year. Meanwhile U.S. farmers are seeing a boost to their income from the $28B Market Facilitation program the U.S. government created for their farmers.
Trade Wars — There is an acute trade issue facing soybean farmers. I do not believe that anyone in government could have foreseen how quickly and deeply soybean farmers here would be impacted by the U.S.-China trade disputes, but prices have fallen as of December 2018 when China put a defacto ban on soybeans from Canada (a result of the arrest of the CFO of Huawei, which is tied to the trade war), and U.S. soybeans have taken over markets traditionally held by Canada. Even though China and the U.S. have signed an initial agreement it does not look like this issue will resolve itself quickly — it could linger for many years.
Costs — Machinery, production tools, employee costs, fuel, and new taxes are all on the rise. We've done the math — on average Ontario grain farmers are losing between $25 and $65 per acre on their 2019/2020 soybeans and that number is a real loss, meaning that revenue from soybean sales will not even cover the costs to grow the crop.
BRM NOT WORKING
While farmers try to maintain their business and the food system in Ontario, they need the security of a stable, modern BRM suite of programs. Without the stability of programs behind us we cannot innovate and invest in our businesses. Losses and falling incomes leads to lower equity and slower growth.
The current AgriStability program has less than 20 per cent of grain farmers participating. Why is that? Grain farming is a capital-intensive business and the costs associated with that are not captured effectively in the program as compared to input intensive businesses.
For years, Grain Farmers of Ontario has been working with the government to change and update the business risk programs that exist. These programs were created in a very different political, economic, and global environment. They desperately need updating.
We are not asking for a program that continually hands out money. The goal of BRM programs is not to subsidize farming. No one wants that, it is not sustainable and not how we grow our businesses. What these programs should do is provide support when market conditions turn too negative to be borne by the farm alone. This will give us confidence and security as we work to access the credit that will help us continue, and in some cases, save our businesses.
OUR ASK
In the short-term, we want to see the government increase the coverage of AgriStability to 85 per cent, which would increase support.
Ontario, and Canada, benefits from the steady growth in the grain and oilseed sector. It continues to drive growth, income and jobs, but as costs and debts rise, farmers want a government that works with us to ensure the proper support programs are in place and that economic advantage is protected.
We will continue to connect with governments at every level and pursue our solutions and program ideas with them and help them understand the necessity of these programs and the need for change.
Markus Haerle is the chair of Grain Farmers of Ontario. •