New leadership
CROSBY DEVITT NOW CEO OF GRAIN FARMERS OF ONTARIO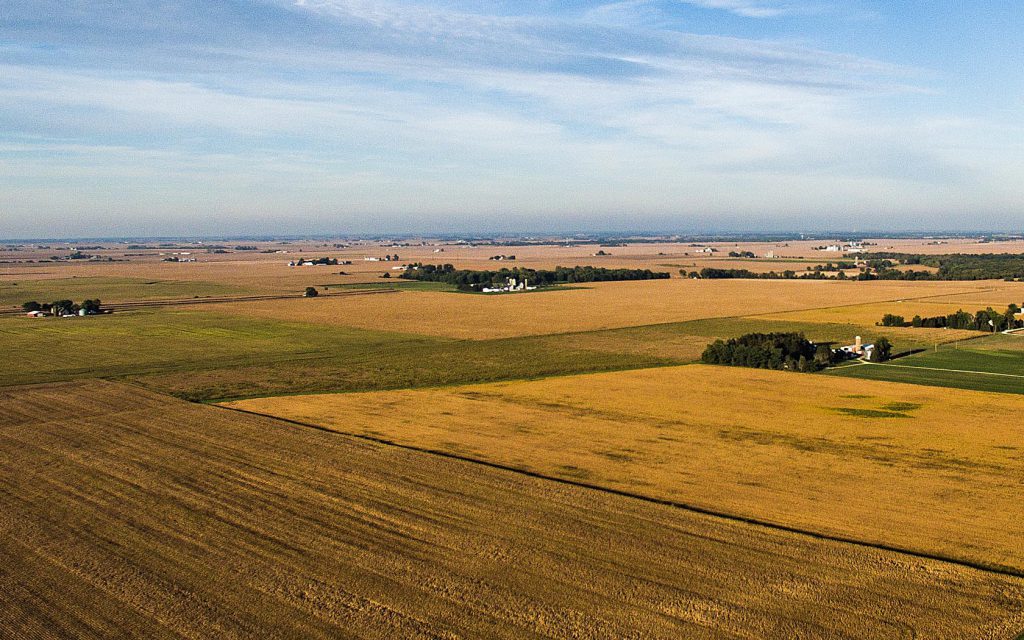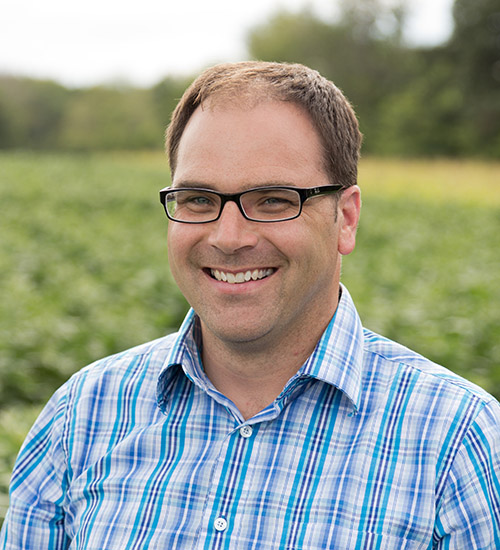 GRAIN FARMERS OF ONTARIO is now under new leadership. Crosby Devitt took over the role of chief executive officer on April 2 as former CEO Barry Senft officially stepped down after 10 years.
"The CEO search brought forward remarkable candidates. The selection committee was inarguably impressed with Crosby's vision for Grain Farmers of Ontario and his natural leadership," says Markus Haerle, chair of Grain Farmers of Ontario. "There was a pool of strong, international candidates, but Crosby was the clear, best fit to lead Grain Farmers of Ontario into its second decade."
"Crosby's unique experience gives him insight into all the teams, staff, and vision of Grain Farmers of Ontario. I am exceptionally pleased to see this appointment and Crosby is an excellent choice to lead this strong staff," adds Haerle.
EXPERIENCE
Devitt is no stranger to Grain Farmers of Ontario's Board of Directors and staff. He has held progressively senior roles — beginning as the research manager for the Ontario Wheat Producers Marketing Board and Ontario Soybean Growers in 2005 and continuing on as manager of research and market development when the merger created Grain Farmers of Ontario. He was later promoted as the vice president of strategic development.
Devitt left Grain Farmers Ontario in 2015 to serve two years as the executive director of the Canadian Seed Trade Association (CSTA). While there, he led the development of strategy, operations, policy, and advocacy to fulfill CSTA's mandate to serve as the national voice for the groups 130 member companies across all aspects of the Canadian seed industry.
Devitt returned to the role of vice president of strategic development for Grain Farmers of Ontario in 2017, overseeing the research, market development, communications, and wheat marketing departments of the organization.
A career in agriculture is something Devitt always knew he wanted to pursue. Devitt currently lives in Guelph with his wife, Carie, and two teenage children; but he grew up on a grain farm in Bruce County, near the village of Ripley, and continues to farm there, growing corn, soybeans, and winter wheat. He attended the University of Guelph where he obtained a bachelor of science in agriculture and then a masters in livestock breeding and genetics.
He continued to broaden his experience in agriculture as a 2012 Nuffield Canada scholar. He participated in a six-week group travel to eight countries where he learned about new innovations within different forms of agriculture and agribusinesses, met with government representatives, and gained a first-hand look at issues that farmers were facing. Devitt then completed an independent Nuffield research project which took him to Australia and the United Kingdom to investigate how farm organizations in other parts of the world play a role in leading their industry, specifically looking at research partnerships. Devitt found that farm organizations around the world play a significant role in identifying, leading, and instigating research to help farmers by forming partnerships with government, farm groups, and private industry. It was an experience that he used to benefit his work to expand the reach of research supported by Grain Farmers of Ontario.
VISION
Devitt sought the position of CEO because he is always interested in taking on new challenges and feels his personal interests and those of the organization align. Devitt wants to fulfill Grain Farmers of Ontario's vision statement to help grain farmers in Ontario become global leaders. He likes working with farmers and for farmers; and believes that having strong member engagement is important and he believes Grain Farmers of Ontario has that.
He also believes it is important to be responsive to the needs of our farmer-members and that we have a strong foundation in research, market development, marketing, communications, and government relations which can be built upon to continue to meet those needs.
You can reach out to Devitt at the Grain Farmers of Ontario office 1-800-265-0550, or find him on Twitter @crosbydevitt. •