Lights, camera…entrapment
SILO THE MOVIE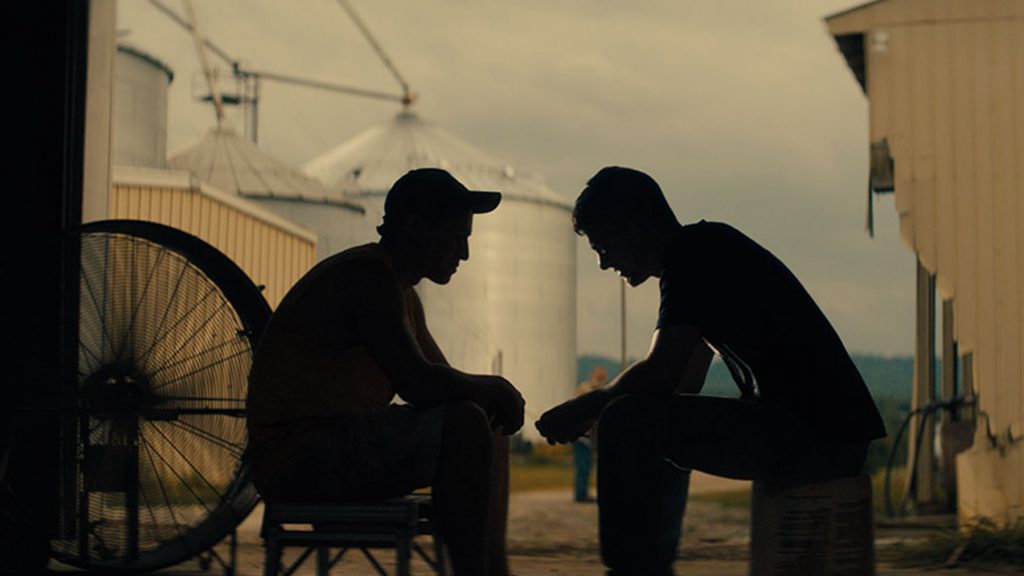 THE SILVER SCREEN can uniquely promote a deeper appreciation of difficult, controversial topics — for example, the Holocaust (Schindler's List), racial and sexual exclusion (Green Book), and paranoid schizophrenia (A Beautiful Mind) — through character development and storytelling.
And it has done it again with SILO, a Hollywood-like feature film that is based on the realistic, deadly consequences of a topic that has perhaps never received this kind of media treatment: grain entrapment.
"It's a movie intended to raise awareness that feeding the world comes at a cost," says SILO's rural Pennsylvania-based producer Sam Goldberg. "People are fascinated by that. And there are not a lot of movies made about farming, or rural America in general. I think we tapped into a large, underserviced desire for that sort of story."
STORYTELLING
In the 80-minute-long movie, an 18-year-old worker on a Midwest U.S. farm gets trapped trying to manually free-up grain stuck in a 50-foot-high storage bin. His potentially fatal situation sparks a rescue effort that forces his employer, family, neighbours, and authorities — specifically, two rural volunteer fire departments with opposing rescue approaches — to grapple with not only how to extract him, but also, how to put their sometimes-acrimonious relationships aside.
SILO's dramatic storyboard takes what could have been a typical instructional grain handling safety film to another level.
"When my mom saw it, she was yelling at the screen 'Get them out! Be careful' and at one point, the box of Kleenex came out," says Rob Gobeil, agricultural health and safety specialist with the Canadian Agricultural Safety Association (CASA), which has helped facilitate the movie's 10 screenings in Canada. "It definitely pulls at the heartstrings and opens the topic up to people interested in more than just the technical aspect of grain bin entrapment. But it's realistic too, and most farmers can relate to it."
SILO, filmed on farms in Iowa and Kentucky, was produced in 2018 with support from the farming community there, including Sukup Manufacturing, which built the film's grain bins, and the Kentucky Department of Agriculture.
Gobeil was introduced to the movie in 2019 at an agricultural health conference in Iowa — an appropriate venue to discuss difficult topics such as grain entrapment, which has killed 1,200 farm workers in the U.S. in the past 50 years. More than 20 per cent of the dead have been teenagers, and the topic knows no borders.
"Canadian grain production has many similarities to that of its neighbour to the south," he says. "For that reason alone, there is a large market in Canada for the film. But I also believe all farmers, their families, rural living individuals, firefighters, and film lovers in general can appreciate SILO."
REACHING AUDIENCES
Interest in the film keeps growing. By the time this New Year started, it had been seen by more than 50,000 farmers on both sides of the border, including an estimated 2,000 farmers in Canada. Here, besides CASA, grain and oilseed organizations, along with volunteer fire departments, have hosted screenings, in cooperation with the film producers.
Goldberg says screenings are meant to promote dialogue among viewers. "It's about community, and best experienced alongside friends and neighbours, even virtually," he says.
Screenings are usually accompanied by a panel discussion at the end, hosted by farm association leaders or safety professionals such as Gobeil. The hosts are guided by a workbook from SILO — and occasionally, by producer Goldberg himself or another member of the production crew. They are encouraged to tailor the discussion to local or regional needs.
Screenings cost hosts around $2,500 for an audience of up to 500 people. Participants are required to register in advance, then receive a date-specific link to the movie shortly before it starts.
All this makes the SILO initiative much different than a typical film. But it also means there wasn't much of a template for Goldberg and his crew to follow, which provided them with some obstacles.
"SILO was produced and viewed in over 250 communities without the help of any large film studio, and with a shoe-string budget," says Goldberg. "As a small team of entrepreneurs, we have worked tirelessly to get the film out there in a very saturated market for film and TV. We are very proud of that."
He says past screenings have generated a buzz within communities, with local first responders and with safety associations such as CASA, who have had an influx of calls asking for more information or training on grain handling safety.
Next up, the team is beginning to develop a film about a struggling dairy farm and will deal with the subject of farmer suicide. For now, though, its focus remains on distributing SILO and maximizing its potentially positive impact on communities across North America.
Goldberg is aiming for a wide-sweeping effect.
"I hope that people will have more empathy for the plight of farmers as a result of the movie," he says. "It's an incredibly challenging job that the rest of us depend upon for sustenance. And I also hope that farmers connect with each other and with their surrounding communities, so they can feel less isolated and more supported. They need that." •