Global connections
FROM THE CEO'S DESK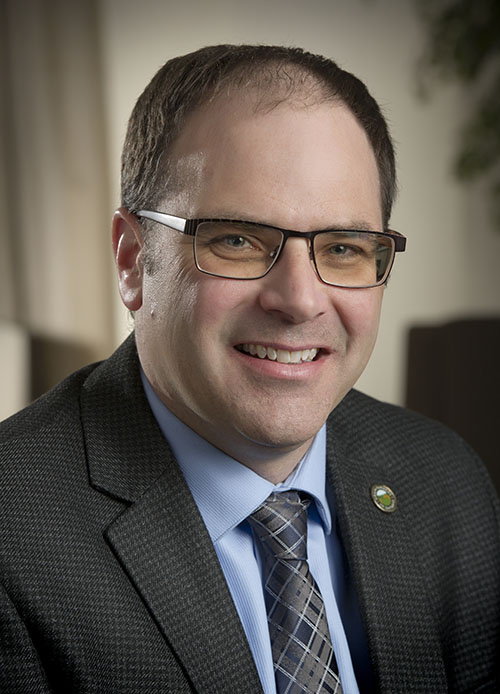 A SUCCESSFUL ONTARIO grain industry relies on many things outside of our borders. From input prices to market access there are global factors that impact how we grow and sell our crops.
Grain Farmers of Ontario works with several partners to ensure our international markets are secure and not impacted by trade barriers or technical issues such as maximum residue limits (MRLs). The Canada Grains Council facilitates critically important work which often gets done quietly in the background to protect our interests. We worked with our national partners Soy Canada and Cereals Canada to participate in virtual trade missions that worked to maintain our valuable relationships at a time when in-person meetings and international travel are not possible. Grain Farmers of Ontario will be hosting its own virtual trade mission this month.
Another important international connection is our involvement with the International Oilseed Producers Dialogue. We were scheduled to host the event last year in partnership with the Canadian Canola Growers Association, but we were forced to cancel the event due to the pandemic. We are looking forward to hosting a virtual version of this conference later this month. It is an important meeting of farm organizations that represent oilseed farmers from Canada, the United States, Argentina, Australia, Brazil, England, France, Germany, Malaysia, Indonesia, Paraguay, and Uruguay. The meeting provides an opportunity to share information, discuss new challenges, and develop mutually beneficial relationships.
Closer to home, we continue to foster relationships with our counterparts in the United States. Our board's executive committee recently met with the National Corn Growers Association to discuss carbon, the environment, new technology and approvals, and the ethanol market. We continue to have a seat on the board of the American Soybean Association as an affiliate member. This relationship is valuable as we share several common issues in terms of public trust, trade, and agronomic challenges. It is a good way to leverage resources to achieve our goals in these areas.
With the new Biden administration, and the appointment of Tom Vilsack as Secretary of Agriculture, we expect to see more alignment between the U.S. and Canadian governments in some areas, especially on climate. We need to make sure we are treated fairly and establish an equal playing field with our U.S. counterparts on issues such as carbon markets, new regulations, and farm subsidies.
Beyond this, we see how interconnected we are on issues such as the Enbridge Line 5 pipeline – which not only supplies energy for Michigan but much of Ontario and Quebec as well. This shared resource highlights how interconnected we are not just within agriculture but other industries, such as energy, which impact our operations as well.
Staying connected with our neighbours and trading partners is more important than ever during the COVID-19 pandemic. It may seem more challenging right now — but when I reflect on what we have done and what we have coming up over the coming months — we are meeting that challenge and embracing the technology that allows us to make connections around the world. •