Regaining public trust
MEXICO'S GRAIN SECTOR RALLIES AGAINST MISINFORMATION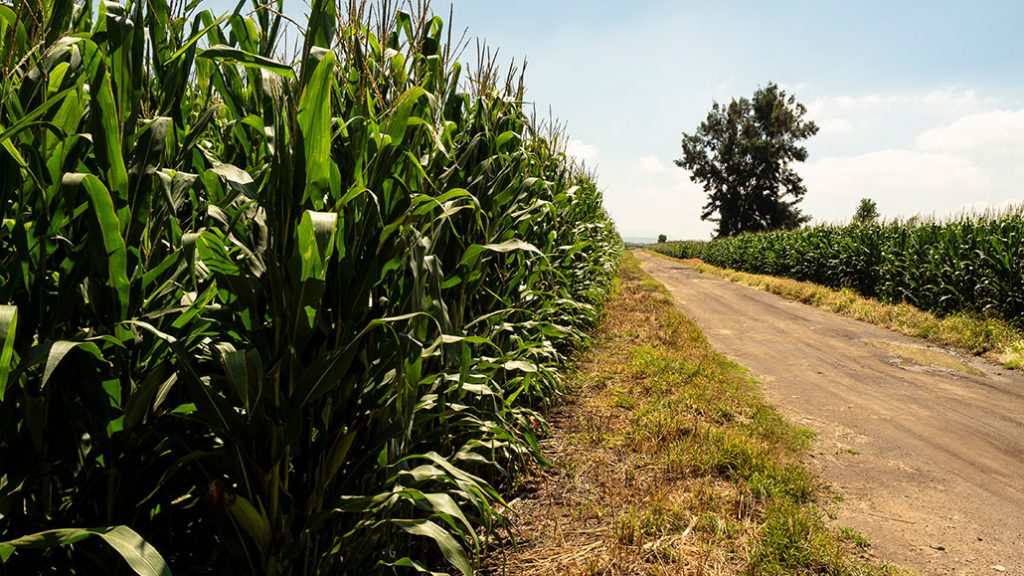 MEXICO'S GRAIN SECTOR is rallying to fight an increasingly strident movement there against genetically modified (GM) corn as well as glyphosate. Opposition to technology has turned the country into a battleground involving activists, the government, farmers, and industry.
WHAT YOU NEED TO KNOW

• The Mexican government has issued an official decree that in 2024, GM corn will no longer be planted there.
• "Culturally appropriate" alternatives, including organic production and low toxicity agrochemicals, are being recommended.
• GM corn is mainly used to feed livestock.
• The Latin America Cereals Institute was formed in 2016 with a mandate to provide reliable and accurate technical and scientific information.
• The institute has developed a campaign to share information about the health advantages of grains and fibre and how they can help address some of Mexico's medical ills.
This fight has been simmering for ages, driven mainly by Greenpeace which has a strong activist-driven pro-environment presence. As far back as 20 years ago, the organization staged a huge protest at the Port of Veracruz where GM corn was entering the country, to feed livestock.
But Greenpeace never realized success like it did on December 31, 2020, when the increasingly unpredictable Mexican government issued an official decree announcing that in 2024, GM corn could no longer be planted there.
As well, the decree said Mexico would phase out GM corn imports in three years, and instructed federal departments to abstain from "purchasing, using, distributing, promoting, and importing glyphosate or agrochemicals that contain it as an active ingredient."
FOOD SECURITY
The decision is meant to contribute to Mexican food security and sovereignty and "protect native corn, cornfields, bio-cultural wealth, farming communities, gastronomic heritage, and the health of Mexicans," according to the decree. It goes on to suggest what it calls "culturally appropriate" alternatives, including organic production and low-toxicity agrochemicals.
Such measures seem draconian to Canada and the U.S. After all, Mexico just signed the Canada-United States-Mexico Agreement, which is supposed to open doors, not close them. Its agricultural exports, especially winter fruit and vegetables, are growing significantly. And on a global scale, Mexico is the headquarters of the International Wheat and Maize Improvement Center (CIMMYT), perhaps the most progressive grain institute in the world.
But activists' success here underlines how they can erode public trust in nefarious ways — in this case, by using confounding factors such as health to scare vulnerable populations. They have convinced worried Mexicans that nasty DNA is "leaking" from GM corn and contaminating heritage varieties. They have also succeeded in convincing them they are being poisoned by glyphosate and that resistance to it is harming the agricultural landscape.
Now, the country's grain trade, led by the fledgling Latin America Cereals Institute, is pushing back, starting with a social media campaign to dispel myths about GM crops and try to win back public trust.
"An increasing amount of information and theories without scientific support is bombarding our audiences, creating confusion," says the institute's executive director Luis Hernando Cervera. "The solutions to our health problems go well beyond banning GM corn, which is mainly used to feed livestock. Mexicans do not exercise enough and so much of what we eat is fried. GM corn is not a health problem."
HEALTH CRISIS
Mexico is indeed experiencing a health crisis. But it began years before the COVID-19 pandemic took hold. Its 128 million citizens are among the most obese in the world (along with the U.S., Canada, and a handful of Middle East countries). A report by French researcher Mathieu Levaillant in the medical journal The Lancet says 65 per cent of the population is overweight, and 30 per cent of the population is obese. Diabetes climbed to more than 10 per cent of the population in 2016, up from seven per cent a decade earlier.
Among the problems' causes are poor food choices by Mexicans who are overrun with cheap and convenient junk food and soft drinks, mostly manufactured by U.S. companies. Clean water can be scarce in Mexico, too, making bottled soft drinks often cheaper than water.
Beleaguered and desperate health-care authorities trying to deal with the crisis are open to almost anything that might offer some relief. And that, says Cervera, leaves the door wide open to activists making convenient and unfounded health claims.
The institute, formed in 2016 with a mandate to provide reliable and accurate technical and scientific information, is promoting cereals' health properties and the essential role they play in human nutrition. Emphasis is being put on the scientific facts that many Mexicans are missing.
And it has gathered a formidable group to join in the fight, particularly millers represented by their national body Canimolt, and Canainpa, the national association of the baking industry. Cervera says Mexican farmers and millers have a close relationship, and he believes if the millers provide farmers with accurate information about GM crops, pressure may be put on the Mexican government to reverse its decision.
As well, there is a public component. "We are going to spread accurate information about the positive properties of cereals so that consumers can make the best decisions for their diets," says Cervera.
It will be an uphill battle. Greenpeace vows that while the ban on transgenic corn and glyphosate are important for achieving what it considers ecological production that preserves biodiversity, "we cannot forget this is not the only step necessary to protect our native corn, our culture, and heritage," says Viridiana Lázaro, an agriculture and climate specialist with Greenpeace México. "Our aim as Greenpeace Mexico is to reach a green and fair agri-food system free of pesticides, without GMOs and avoid the privatization of seeds."
U.S. CONCERNS
The agriculture sector is determined to work hard to win back public trust. There is a lot at stake: about US$2.7 billion worth of GM corn was imported by Mexico in 2019, primarily to feed cattle which are later sold as cheap beef in the U.S.
U.S. Agriculture Secretary Tom Vilsack said he was assured by Mexican Agriculture Secretary Victor Villalobos Arambula that the import ban of GM corn would not apply to grain used for feeding livestock, but rather, for human food products.
But the plot is thickening. The U.S. says relations with Mexico on at least a half-dozen agricultural fronts are declining significantly. Most recently, Mexico cancelled a huge northern brewery that would have served Mexican beer drinkers in the U.S. (Mexico is the world's largest beer exporter, and most of it goes to the U.S.).
The American Farm Bureau is asking their government to intervene.
"We built strong trade ties with Mexico through NAFTA and improved upon them with [CUSMA], but recent moves by Mexico to limit American imports and to undercut prices in the U.S. puts America's farmers and ranchers at a competitive disadvantage," says the bureau.
Cervera says his institute is getting help from Canadian and U.S. grain interests to counter activist claims. He hopes science and balanced information will carry the day — in particular, information about the health advantages of grains and fibre and how they can help address some of Mexico's medical ills.
"We've got one shot at this," says Cervera. "The industry needs to speak as one to help people understand grains are good." •
CANADIAN INITATIVES
Brenna Mahoney, Cereals Canada
Defining what comprises a healthy diet has been something that has been long up for debate. Over the decades changing trends and fads have impacted what and how we eat. These fads have now extended beyond the livestock and dairy sectors and into grains, in particular wheat.
Wheat has faced increased scrutiny, as it is used in a variety of products from breakfast cereal to soya sauce, which has a direct impact on the entire value chain. This is why Cereals Canada along with Grain Farmers of Ontario, Alberta Wheat Commission, Saskatchewan Wheat Development Commission, and Manitoba Crop Alliance, are collectively developing a national strategy regarding wheat nutrition and research.
The overall goal of the strategy is to establish a value-chain led, science-based promotion and education campaign on the beneficial properties of Canadian wheat and the benefits of modern agriculture.
The expected results of this effort include:
Positive changes in Canadian consumer perception of the healthiness of wheat;
Increase in food influencers', agreement with health benefits of wheat; and
Support wheat nutrition knowledge sharing in Canada and in key export markets.
We are in the first year of this initiative and are working to partner with millers, food processors, and food service companies. It is with this expansion that we will be able to engage further to more food influencers, for example, dietitians and then expand to end consumers.
Developing this initiative is one of the key steps that we as an industry can take when dealing with anti-science messaging surrounding wheat. We know there is more to come regarding food fads and the increased promotion of misinformation surrounding grains and health. As an industry we need to be proactive and work collaboratively to manage what will come next. •