Ontario corn fungicide rodeo
EVALUATING SPRAYER OPTIONS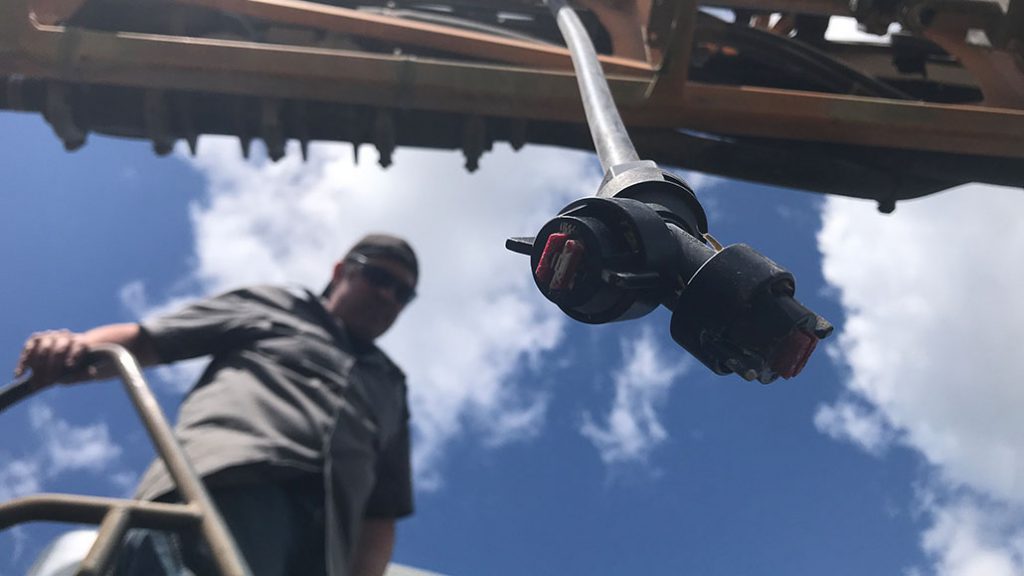 GIBBERELLA EAR ROT is a significant disease of corn, especially with the accumulation of mycotoxins produced from the causal pathogen(s). With crop management practices providing only modest improvements in disease control, strategies to increase the efficacy of fungicides are important to investigate. Research has shown that the timely application of a fungicide labeled to suppress the disease can reduce mycotoxins, but only by ~50%. We wondered if changes in the method of application could give better results.
It is reasonable to assume that improvements in spray deposit uniformity and increases in overall spray coverage (up to some threshold) at the infection channel (i.e., the silks) should result in improved efficacy. The primary objective of this study was to compare various sprayer systems and nozzle configurations by evaluating both spray coverage and a chemical tracer at the silks.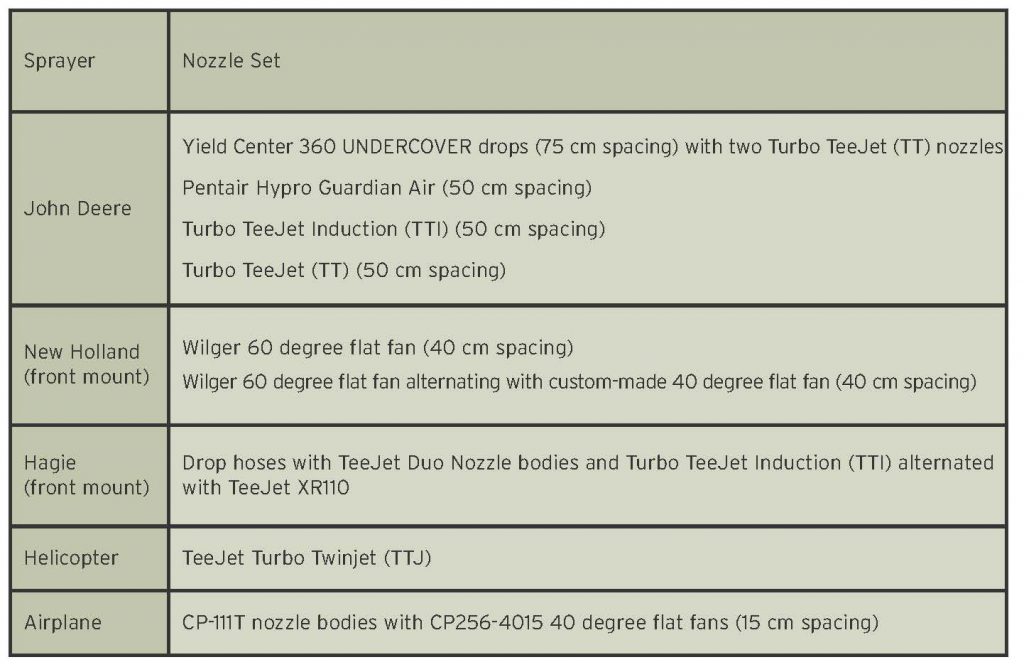 CONCLUSIONS
• The best deposition was produced from the Yield Center 360 Undercover drop pipes, followed closely by the TeeJet Duo nozzle body on drop pipes.
• The deposition from ground sprayers with overhead broadcast nozzles was ~30 per cent less than that of the two drop nozzle systems tested.
• The deposition from the airplane was similar to the ground rig overhead broadcast applications, but the helicopter deposited the lowest amount of the chemical tracer overall, likely due to droplet size.
PLANS FOR 2021
• Different sprayers and nozzle comparisons
• Coverage vs. efficacy comparisons for reducing disease and mycotoxins
• RPAAS (remote piloted aerial application systems) applications.
ACKNOWLEDGEMENTS
Thanks to Grain Farmers of Ontario, Ontario Ministry of Agriculture, Food and Rural Affairs (OMAFRA), Canadian Agricultural Partnership, as well as Syngenta Crop Protection, Maizex Seeds, BASF, Pain Court Thompsons Ltd, Delta Power Equipment, General Airspray Limited, Zimmer Air Services Inc., Scott Jay and OMAFRA/ University of Guelph summer students.
For more information, visit https://sprayers101.com/ corn-coverage/. •