Renting vs. buying
CONVERSATIONS WITH BUSINESS EXPERTS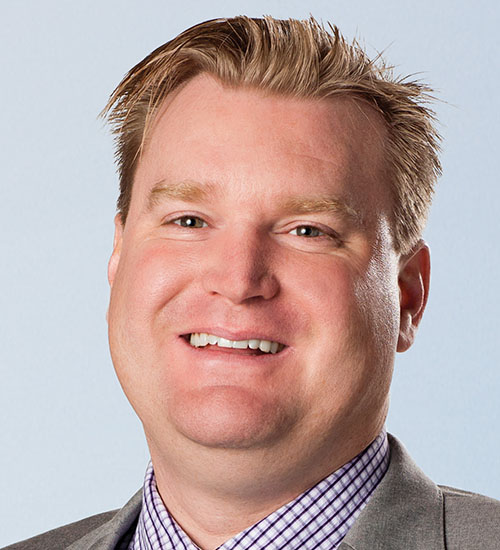 (J.M.) WHAT ADVICE CAN YOU SHARE WITH FARMERS DEBATING RENTING VS. BUYING FARMLAND?
(C.K.) There are pros and cons of renting and buying for every farm. It's an ongoing debate, especially for grain and oilseed operations that rely on a significant land base. Factors like a farm owner's life stage, accessible capital, land availability, farm financial health, farm transition, and emotional connections are often part of the decision process. Every farm operation will be unique in their approach in the rent vs. buy decision, making it important to itemize and prioritize each factor as you weigh the pros and cons.
Adding to the complexity of the decision is the ongoing rise in land prices and the fact that farmland is a finite resource. Ontario saw an increase of 4.7 per cent in farmland values in 2020 alone. And as farmland values rise, rental rates often follow.
Purchasing farmland is often the largest capital investment for farm owners. Farmers need to remember this is a business decision that will impact just about every other aspect of their farm. My advice to farmers in these situations is to never overextend yourself and limit the successes or future plans for your operation by tying up capital or cash flow. Make your decision with a clear view of your business.
WHAT DO FARMERS NEED TO CONSIDER WHEN IT COMES TO PURCHASING LAND?
If you're leaning towards buying farmland instead of renting, these are the top three questions to ask yourself.
Can I afford the land? Crunch your financial numbers to determine the cost per acre and compare that to the rental price per acre. Be sure to factor in interest rates, taxes, expected returns, and any investments required for necessary land improvements. Your priority should be to protect your farm's financial health and do what's best for your operation without sacrificing capital. If you are leaning towards purchasing the land, ask yourself what you are giving up. Things like access to working capital to cover your operation in the event of a tough year, purchase seed, and expand your equipment lineup to manage the new land base are all important considerations. Work with your business advisors or lender to help you find a balanced approach to your investment decision.
What is my motive? Farmland often comes with emotional ties. I've seen situations where reasons like 'it was Mom's home farm' or 'the field borders my farm' have factored into land purchases. While the land may have ties and be important to your farm or family, you have to remember to make a decision that makes the most sense for your business.
What stage of life am I in? It can be hard for farmers starting out to make significant capital purchases like land. Mature farm owners or established farm operations often have more cash on hand and require fewer tradeoffs when it comes to capital investments. Renting or long-term rental agreements are often more manageable for younger farmers or those starting out.
WHEN DOES IT MAKE SENSE TO RENT FARMLAND?
There's no right or wrong answer when it comes to renting vs. buying farmland, but in some situations renting can make more sense. Renting can be the best choice for younger farmers or those entering the business who have limited cash flow or need to invest their money in inputs or equipment to get their business established. Renting is also a great option for farmers looking to expand their operation. You can increase your land base or number of acres quickly, without tying up your capital.
Long-term rental agreements can also be a great option. In some situations, these can lead to the future purchase of the farmland, allowing a farmer to build capital throughout the years the land is rented, and then buying the land when the financial numbers make sense. Locking in a long-term rental agreement can also help manage cash flow and general business planning when you can rely on those rented acres year after year. •