Farm equipment rentals
CONVERSATIONS WITH BUSINESS EXPERTS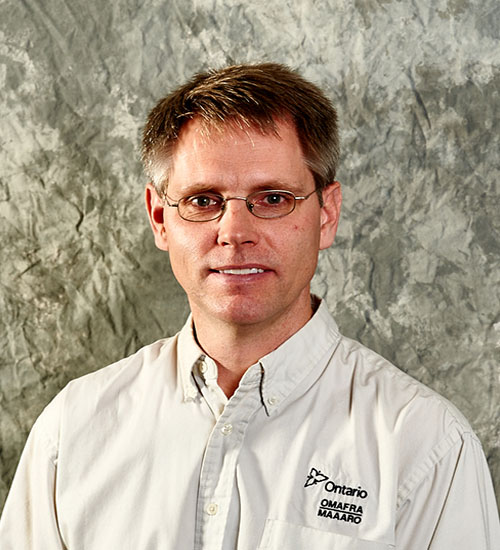 (J.M.) IS THERE A MARKET FOR RENTING FARM EQUIPMENT IN CANADA?
(J.M.) When it comes to machinery management, renting equipment is becoming popular in agriculture. Already an increasing trend, the U.S. market for farm equipment rentals is expected to grow by seven to eight per cent in the next five to 10 years and we can expect Canada to follow. Renting equipment started to gain traction in 2008 and 2009 when farm markets were struggling, and input and equipment costs were skyrocketing. Growers had to look for different ways to manage their operations and cash flow, and the rental market seems to have taken off since then.
There are typically four ways for growers to access farm equipment — purchase, lease, rent, or outsource custom work. Purchasing is by far the most popular, especially with current Canadian tax incentives that offer accelerated equipment depreciation in the first year. Leasing and hiring custom operators are other ways to access equipment or complete field work. Equipment rentals are short-term, usually less than a year and often by the season in agriculture.
More farm equipment dealers are getting on board, adding rental options to their lineup. Many of them are realizing the rental market can offer a new revenue stream by bringing more customers through the door and offering growers more access to equipment. Some are even seeing rentals translate into purchases.
WHAT ARE THE ADVANTAGES OF RENTING FARM EQUIPMENT?
Some growers just find it more convenient to rent. Renting can reduce the outright capital investment in equipment and minimize the maintenance required because you simply return it at the end of the season. That also means a grower doesn't need additional storage for machinery. Many growers rent to leverage the opportunity to try out the latest and greatest technology available for a specific task or season.
Machines that are more specialized, single purpose, or aren't used as much are the most attractive rental options. While combines, manure spreaders, and specialized no-till equipment can easily be rented for a season or a task, tractors are actually the most commonly rented machines. A more multi-purpose machine, tractors allow growers to supplement their fleet for a period of time, increase field work capacity if they've taken on more acres, replace a breakdown, or just provide more horsepower to get through peak times on the farm.
WHEN DOES IT MAKE SENSE TO RENT?
It depends. Renting is another option for growers to access machinery, but there's no clear 'one answer fits all' to decide whether to rent, purchase, lease, or hire a custom operator. Here's a list of questions I recommend growers ask themselves when considering whether to rent or not.
• How much or how often am I going to use this piece of machinery?
• How will this impact my cash flow?
• Would renting free up capital that could be invested elsewhere?
• Can I access new technology or use the rental to demo new systems?
• Will the equipment be available when I need it?
THINGS TO REMEMBER
If you are considering renting machinery, be sure to do your homework. Check on the quantity and availability of the equipment you are looking for to ensure it will be there when you need it. More farm equipment dealers are expanding to offer rentals, but you don't want any unpleasant surprises at peak production times like seeding or harvest.
For more farm equipment decision-making tools for growers, check out OMAFRA's factsheet, Guide to Custom Farmwork and Short-Term Equipment Rental, available at www.ontario.ca/page/ guide-custom-farmwork-and-short-term-equipment-rental and the Short-term Equipment Rental Rate Calculator available at www.omafra.gov.on.ca/english/busdev/download/calc_stequip.htm. l