Made-in-Huron fertilizer
CARLSUN ENERGY TO CONSTRUCT HYDROGEN PLANT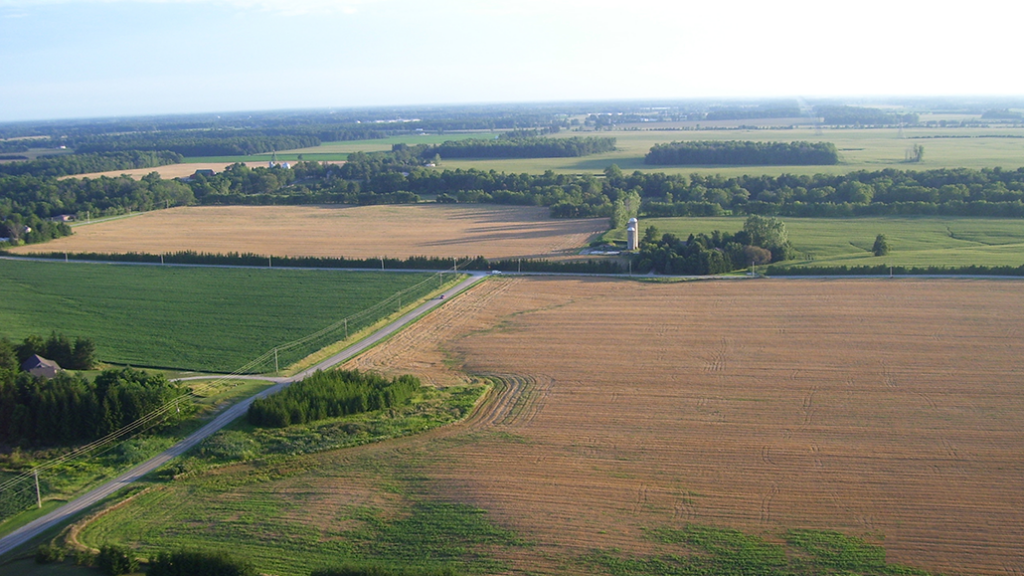 ONTARIO MAY BE one step closer to decreasing reliance on imported fertilizer.
Bruce County-based Carlsun Energy Solutions is in the early stages of establishing a new hydrogen plant on the site of the former Bluewater Juvenile Detention Centre near Clinton. With a letter of intent signed by the company and the Municipality of Central Huron, the yet-to-be-constructed facility will start by producing hydrogen for fertilizer.
A TIMELY DISCUSSION
Jim Ginn, a Central Huron farmer and mayor for the region, says the municipality bought the Bluewater site from the province in 2021, with the cost of demolishing derelict buildings removed from the purchase price. Talks with Carlsun Energy to utilize the site for hydrogen production were ongoing well before Russia's invasion of Ukraine brought fertilizer supplies — and costs — back into the spotlight.
"We were in discussions and had things pretty well hammered out before the tariffs were applied to nitrogen fertilizer. That just made the deal better. I think we will and should get a lot of support from the farm community on this," says Ginn.
"The whole project will go inside the fenced area that is the former detention centre. We're not using up any agricultural land for this development."
SCALING UP PRODUCTION
The Bluewater plant is just one of several hydrogen projects Carlsun Energy is trying to develop in Ontario, says Paul McCleave, the company's process engineer and project manager. He and his colleagues aim for 40 megawatts of energy production capacity in the initial development phase, and a 200-megawatt capacity is the goal for the project's subsequent second phase.
Hydrogen is manufactured via electrolysis — using electricity to split water molecules into its base elements, hydrogen and oxygen. Roughly speaking, one tonne of hydrogen can produce approximately 5.5 tonnes of ammonia. Because hydrogen can also be used as energy, though, production volumes are usually discussed in wattage.
"Once it's in ammonia form, it can be used as a fertilizer, but ammonia is also the building block for all nitrogen fertilizers, so another aspect of the engineering studies will be what other forms should be produced if any. For example, we have received a lot of feedback from farmers that ammonium nitrate would be preferable to ammonia for local use as only a small number still use ammonia directly."
McCleave adds how large the facility will get and how fast it can be operational depends on many factors. This includes environmental and traffic assessments and air and water quality impact studies.
"There is still a lot of variability in how much the project may produce. It will need to be determined both through the engineering studies to be undertaken but also based on feedback from the Ontario Government, the grid operator (IESO), and the transmission operator, Hydro One," he says. "The intent is to operate the plant off-peak so as not to add to the electricity demand during peak hours. This provides benefits to the grid overall and helps to reduce electricity prices for all ratepayers."
"The other consideration is that both the hydrogen and the ammonia are clean fuels, so while one of the intents is to manufacture clean fertilizer(s), we also intend to produce clean fuels at the facility, and the exact mix of how much is fuel and how much is fertilizer will also need to be determined based on engineering and economic studies."
Talks with Hydro One about the plant's potential energy requirements are ongoing, and McCleave anticipates there should be enough electricity to effectively produce the initial goal of 40 megawatts of hydrogen. He is also encouraged by wider developments in hydrogen energy, although government and public awareness about hydrogen — and how it can support decarbonization — is still lacking in Canada.
"Hydrogen and all the benefits it offers is not very well understood. Governments are coming around and realizing the opportunity, but one challenge is there's not a lot of talk about it. And things are happening quickly, especially in other parts of the world, especially in Europe, because of the war and other challenges. A lot of things here seem to have caught people off-guard," says McCleave.
"Some groups will try to argue against it saying [the energy solution] should be batteries or another alternative fuel. But we don't question that we have both gasoline and diesel — we can use both batteries and hydrogen. It's a new fuel for most people. Hydrogen is used regularly in the production of gas and diesel and has been produced through electrolysis for over a century, but people are not well associated with it."
As discussions and planning continues, McCleave adds his company plans to support the project by connecting with the agriculture community and the wider public at events and through presentations. •