Patchwork broadband
FARMERS BEING LEFT BEHIND IN HIGH-SPEED INTERNET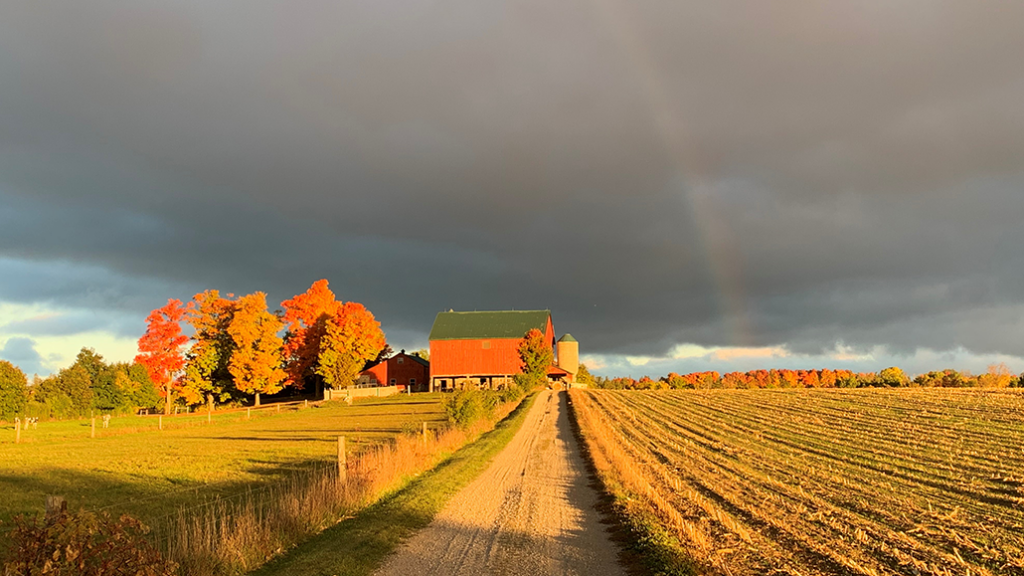 WHEN THE PANDEMIC hit in 2020, and everyone shifted their lives online, it quickly became apparent that reliable internet access was no longer a luxury. The internet has become an essential tool for school, work, and play in our increasingly digital world.
For Ontario, the pandemic exposed how underserved many rural and remote communities were. Both the provincial and federal governments took notice and jumped into action, pouring billions of dollars into developing broadband internet infrastructure across Ontario.
The goal is for all Ontarians to have high-speed internet access (defined as download speeds of 50 megabits per second (Mbps) and upload speeds of 10 Mbps) by 2030, according to the provincial government's action plan. But the approach to achieving that goal is a patchwork of various high-speed internet projects such as SWIFT and UBF (the Universal Broadband Fund).
"You don't have one program that's doing it all. You've got a number of programs, including SWIFT, UBF, the ICON program and the Accelerated High-Speed Internet Program (AHSIP) program," says Barry Field, SWIFT's executive director. "Collectively, they should solve the problem for everybody."
FARMERS FEEL FORGOTTEN
But some farmers are feeling forgotten in this patchwork of new broadband projects. Tim May is one of those farmers.
May owns a dairy farm outside of Rockwood, Ontario. The County of Wellington announced a SWIFT project in 2021 that would be building broadband to connect rural residents around Rockwood.
May said he and his neighbours were excited about the announcement, but that excitement quickly faltered when they realized the construction workers weren't coming down their road.
May said he watched the broadband construction go into Rockwood to update the outdated lines and then go to all the little hamlets around him, leaving his small section of his road to be the only line left unserved.
"So they went all around us, but they never went down our road," says May. "It's just frustrating because we're so close. Everyone else has high speed — and while you're very happy for them, at the same time, you're very envious," he says.
May and his neighbours petitioned for the lines to be connected so they could also get broadband. They emailed their local council representative and executives at Cogeco, the company that completed the SWIFT project around them.
May says their petition was met with sympathy but was unsuccessful — they were told their road was left out of the project because it was not cost-effective enough.
"It's just annoying that it was so close, and they say your business isn't cost-effective enough for them to connect you. But the whole point is to connect everyone, not just select spots that will make the most money."
Better known as Farmer Tim on social media, May educates the public about agriculture, dairy farming, and crop production by chronicling his life on his dairy farm, Mayhaven Farms. He shared his experience on his Facebook page, and it received over 1,000 likes and 40 shares. Many farmers commented, sharing similar frustrations of being missed by broadband projects in their area.
A WIDESPREAD PROBLEM
Ken Naylor, general manager of Mornington Communications, a small telecommunications company in Ontario, said he hears similar complaints from farmers all the time.
"I get two or three calls a week from someone asking if we can just go just a little further to get to them," says Naylor.
Mornington Communications has been working with SWIFT, completing three broadband projects in rural Ontario as of January 2023.
SWIFT has a patchwork of 97 broadband projects across Southwestern Ontario. It recently sent out a series of press releases with the Government of Ontario that were progress updates on its projects. According to Field, 65 projects have been completed, and the rest are slated to be completed this year.
Naylor said he has been very pleased with the SWIFT program, but it does not have enough money to solve all the gaps out there, so he is looking towards newer high-speed internet projects.
One of those new projects is UBF, a joint venture between the federal and provincial governments to make reliable high-speed internet accessible to everyone by 2030. The majority of its projects are starting this year.
But Naylor says that UBF does not address the existing problems that are leaving farmers left behind.
"The program itself is reasonable, but I'm not as keen on the execution because there was a lot of patchwork of applications that went in because it is still geared towards companies making a decent return on investment," says Naylor. "So if I want to do an area, I could skip an area I don't like and go to an area I did like, potentially leaving some stranded homes. So there will still be some gaps in there still."
But there is a third new program — AHSIP — that Naylor is hopeful will help fill all those gaps. AHSIP works differently from SWIFT and UBF. Instead of internet providers submitting project proposals for areas they would like to service in hopes of getting funding, AHSIP is a reverse auction program where Infrastructure Ontario determines the project areas in need of service and internet providers bid on the project.
Naylor says this approach solves the patchwork problem by telling internet service providers they must service everything in the project area.
Field said AHSIP is likely a recognition from the government of their so-far patchwork approach to high-speed internet projects.
"Hindsight is 20/20. I think if the feds and province were able to go back in time four or five years ago, they would have addressed this differently with a single, all-encompassing program," says Field. "That's really what the AHSIP program is meant to do. It's kind of the last one that came along where the province said enough of this patchwork." •