Measuring soil health
THREE INDICATORS IDENTIFIED AS THE BEST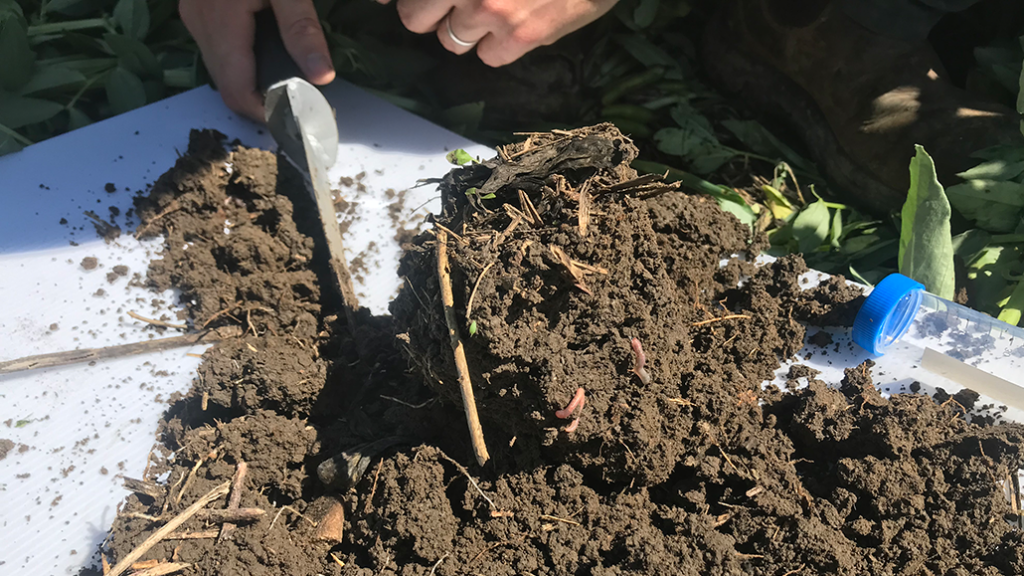 THREE YEARS, USD $6.5 million, and 124 sites across Canada, the United States, and Mexico — these were the basic ingredients that came together in a successful effort to identify the three most effective and widely-applicable measurements of soil health. These measurements have been validated in North America and may benefit farmers with similar soils in other parts of the globe.
The North Carolina-based Soil Health Institute (SHI) partnered with over 100 scientists at 124 long-term agricultural research sites in the U.S., Canada, and Mexico to evaluate over 30 soil health indicators and narrowed it down to three.
SHI research scientist Dr. Dianna Bagnall explains that by using these three measurements of soil health, farmers can try various ways of improving soil health and discern how much of a difference they have made. "Crop growers need a small, affordable, and reliable suite of tests," she asserts. "These tests can provide good insight, if measured over time, to see the direction their soil health is going, or farmers might want to compare the measurements between different practices they are using."
Soil health is complex, says Bagnall, and it has not been easy for growers to answer important basic questions about soil health, such as 'how healthy is my soil right now?' and 'is what I'm doing making a small, large or no difference to improve soil health?'
"Now, they have a way to get clarity about what actions are having an impact," she says, "and to know when they have gotten the job done when they've reached their target level of soil health."
THE FINAL THREE
One of the three indicators is soil organic carbon or SOC, which is mostly non-living organic material in the soil, such as decomposed plant materials, plus soil-borne organisms. High SOC levels contribute to better soil structure and higher levels of microbial activity, available water and available nutrients.
The second is carbon mineralization potential, which reflects the size and structure of microbial communities in soil, thereby influencing nutrient availability, soil aggregation, and resilience to changing climatic conditions.
The third, aggregate stability, describes how strongly soil particles are held together. This influences whether a heavy rainfall will infiltrate the soil or run off the field, taking valuable nutrients with it. Aggregate stability also influences oxygen availability in soil, root growth, and how well plants can access nutrients.
NARROWING DOWN
The team started with 30 measurements and used several selection criteria to narrow those down. The chosen trio had to represent soil health, be sensitive to changes in soil management across a wide range of soil types, climates and crop production systems, and also offer a reasonable cost, be practical, and be readily available through labs (or through an app farmers can use themselves).
Using these criteria allowed the scientists at SHI to narrow it down to a small group from which they would choose the most meaningful and direct measurements. They then worked to choose the three that provided the best distinct information, but when taken together, they provided a very good picture of overall soil health.
Reflecting further on the selection process, Bagnall notes that "there were other ways to measure aggregate stability, but the way we recommend is through taking a picture of soil. We have a free app for this, for growers to do it themselves, and we are now partnering with the University of Sydney in Australia to develop an improved, more user-friendly version. (The Soil Health Institute's new SLAKES app is expected to be released in late summer 2023.) However, we also offer a standard procedure for measuring aggregate stability at soil testing labs, where staff have high-powered computing systems and multiple cameras at their disposal."
SOIL TYPE AND MEASUREMENT CONTEXT
Soil type obviously matters in terms of interpreting any measure of soil health. A certain score for one of the soil health measurements, for example, SOC, would not indicate a high soil health level in a clay-loam soil, but it would indicate good soil health in a sandy soil. Most large-scale crop farmers in Canada or the U.S. have mapped the soil types on their land, and hopefully, more in other parts of the world will be able to achieve this over time.
And once you have the three soil health measurements and you know what type of soil they relate to, it is a matter of using the information in various ways, says Bagnall.
"These measurements can be used to make comparisons over time or by comparing between two different practices," she explains. "So, if you have two fields with the same soil type and drainage and you use cover crops on one and not the other, you can see the effect of cover crops on soil health using your three measurements for each field."
However, at the same time, it is quite important to know the ideal soil health measurement that can be reached for a given field. "For aggregate stability, for example, maybe it's a maximum of 80 per cent that you can reach by doing many management changes over time," says Bagnall. "You could get a sense of that maximum by doing the three measurements in an area of nearby pasture that's got the same soil type and drainage as the field or do sampling along a fence row. Maybe it's a spot of pasture on a nearby neighbour's farm. You just want to try to get a sense of what is the best that can be achieved so you know you are getting there."
However, the three measurements can also be used to reach specific goals, such as increasing a soil's available water-holding capacity or water infiltration. "You can calculate water-holding capacity using SOC plus your soil texture (the amount of sand, silt, and clay in your soil), and you can see how much more water your soil holds over time as you increase your soil health," says Bagnall. "You can also add to the three measurements. If you want to see how water infiltration is changing over time, you can add infiltration measurements over time to the three basic soil health measurements and see how it's improving."
The report can be found at www.soilhealthinstitute.org.
Direct link: Recommended Measurements for Scaling Soil Health Assessment – Soil Health Institute Fact Sheet: •