GFO Newsletter for September 2011
GET THELATEST NEWS FROM GRAIN FARMERS OF ONTARIO
grain farmers of ontario Welcomes new vp
Grain Farmers of Ontario is pleased to announce that John Cowan will become the new Vice President of Strategic Development. John will be responsible for the Research, Market Development, Government Relations and Communications business units. In this position, he will work with grain industry stakeholders, government and the general public both domestically and internationally to add value to GFO's farmer members.
"We are looking forward to the opportunities John's background and enthusiasm will bring to Grain Farmers of Ontario and we are very fortunate in attracting John to GFO" says Barry Senft, CEO.
John Cowan comes to Grain Farmers of Ontario from Hyland Seeds where he has spent the last 34 years, ultimately ascending to the General Manager position that he has held since 1997.
John's extensive experience in the seed business and knowledge of the grain industry as a whole will be an asset to the organization. His industry experience has included the roles of president of the Canadian Seed Trade Association, director on the Ontario Agri Business Association board and a member of the Canadian Agri-Marketing Association.
John is married to Kerry and they have three adult children Kate, Peter and Claire.
your grain farmers of ontario team
Here is this month's installment of our director and staff profiles.
kristyn kline, customer service representative
As one of the most recent additions to the GFO roster, Kristyn acts as an assistant in our marketing department. Much of her work includes sharing the latest market information with wheat farmers and working with farmers to find the most beneficial marketing options.
Specifically, this involves discussing the success of current harvests, determining exact market needs wherever they may exist, and increasing awareness of GFO's wheat marketing programs among our farmer members.
From the town of Port Elgin, much of Kristyn's early life was spent on her grandparent's livestock and cash crop farm. This family-farm background serves Kristyn well in her new position.
Kristyn is also the proud recipient of a geography degree from the University of Western in London Ontario, and a certificate for Special Event Management from Conestoga.
Although she started formally for GFO this summer, Kristyn has worked with our organization previously at the March Classic earlier this spring.
Prior to her experiences with GFO, Kristyn worked at the 2010 Royal Agricultural Winter Fair as the Exhibitor Relations Coordinator.
When not taking calls in the marketing department, Kristyn fills her time with sports activities and volunteer work in her community. She is a skating coach and a soccer player and devotes her time to helping Habitat for Humanity.

cathy cocker, controller
With a Bachelor in Business Administration (BBA) and accounting/IT major from the Southern Alberta Institute of Technology, Cathy brings a variety of experience and expertise to her position as GFO's finance and administration controller. As controller, Cathy's responsibilities include ensuring the efficient completion of many important financial processes such as budgeting and year-end audits.
Cathy has also been involved in a special project of converting GFO's accounting software to a new and updated system.
Cathy is also nearing the completion of her designation as a certified general accountant, something which she has been steadily working towards for some time.
Prior to working for GFO, she spent a significant amount of time as the controller for the Toronto Golf Club.
Cathy is a music lover, and one who enjoys a wide variety of genres and styles and she has a soft spot for a number of canine friends as she owns a Bernese mountain dog and a golden retriever. Cathy lives in Orangeville with her husband, Gary and they have three adult children and one new daughter in law– Ryan and his new bride Kaitlin, David and Steven. 


know your representatives
Grain Farmers of Ontario is always looking for feedback on our current activities and input in planning our future activities from our farmer members.
One of the most important tools at our disposal is our network of delegates. There are a minimum of 8 delegates in each of GFO's 15 districts.
Delegates act as a liaison between farmers   and the GFO Board of Directors. Delegates attend and participate in local district and provincial meetings and liaise with industry and political figures. The main role of a delegate is to represent the farmers of their district and communicate local concerns to the Board of Directors.
Knowing your delegates and directors and communicating feedback and ideas to them is an important part of being a GFO member.
You can find a list of delegates and directors along with their contact information online at www.gfo.ca. Click on "About Us" in the very top menu bar and then find your area on the map. Alternatively, you can call the office for the contact information of your local delegates – 1-800-265-0550.
licence fee adjustments
Grain Farmers of Ontario have lowered license fees for 2011.
"2010 was a good crop year for our farmer members and for our organization," says Barry Senft CEO Grain Farmers of Ontario, "Recognizing the challenges that have resulted from such a wet spring followed by a dry spell in July, it is an opportune time to pass on these license fee savings to our members."
2011 Licence Fees (includes GFP Premium*
Effective July 1, 2011

Corn

$0.51/mT

Soybeans

$1.63/mT

Wheat

$0.97/mT
For further details on our license fees please go to www.gfo.ca/dealers.
let us buy you a coffee
Grain Farmers of Ontario wants to know how you think we're doing. Feedback from our members plays an important role in guiding our activities and we'd like to buy you a coffee and hear what you have to say.
Starting in November, Grain Farmers of Ontario and the Ontario Grain Farmer magazine will be launching a joint survey to find out how we're doing. Look for it online and in the November issue of the magazine. Everyone who completes the questionnaire will be entered to win a great prize of coffee for a year!
on the web
As part of the Ontario Grain Farmer magazine website relaunch, we've got lots of new content online. Visit us at ontariograinfarmer.ca for web special stories that focus on timely production and research issues and expanded versions of the stories that appear in the magazine.
We also want to hear what you have to say. Did you read something that reminded you of something you've experienced on the farm? Or, maybe you have some questions about stories or comments to the authors? Comments are now open on all the articles online so let us know what you have to say.
market trends
Look for the newly expanded monthly Market Trends report for September by Philip Shaw at www.gfo.ca.
This report has been expanded to include soybeans and wheat as well as corn and will include two additional reports each year, one at the beginning of April after the March 31st prospective plantings report and one at the beginning of July following the actual USDA acreage report.
sign up today for the bottom line
Get the latest farm news and important GFO updates delivered to your inbox each week! The Bottom Line is Grain Farmers of Ontario's weekly e-newsletter that highlights GFO's latest activities, breakthroughs in research and timely production information.
Sign up today and get your weekly dose of GFO in a concise, once-a-week email. Go online to www.gfo.ca/media/thebottomline to sign up now.
Or, if you have a smartphone, use this QR code to get signed up in a flash: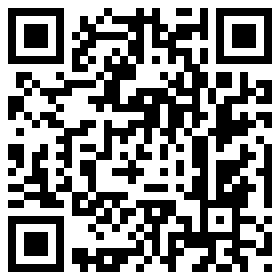 what's a qr code?
A QR code is a Quick Response code that connects you to important information online. To use this QR Code, you will first need to download a QR Code Reader on your smartphone. We recommend ScanLife. QR Code Readers can be found by searching for them in the App Store.
Once downloaded, simply scan the image of the QR Code above with the reader and your phone will automatically take you to a place to sign up for the Bottom Line.
research yields new soybean varieties
New genetics are becoming available to soybean farmers as a result of the success of a new public breeding program supported by Grain Farmers of Ontario.
The "Advanced Canadian Field Crops through Breeding" project began in April 2010 and will continue through till March 2013. This project is managed by the newly created Canadian Field Crop Research Alliance (CFCRA), which GFO is a founding member.
Ten new varieties have been released to the market as a result of this research initiative. The varieties are currently licensed to industry seed companies and several have already been made commercially available to farmers.
The CFCRA is an alliance of provincial farm organizations and industry partners. In partnership with Agriculture and Agri-Food Canada through the Developing Innovative Agri-Products program, $5.7 million is being invested in six crops over three years for the project. In addition to soybeans, this program will invest funds in breeding efforts in corn, winter wheat, spring wheat, oats and barley. •