Cropside: Bugs in bins
AGRONOMIC INFORMATION FROM ONTARIO'S CROP SPECIALISTS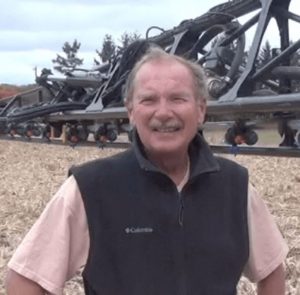 QUALITY MANAGEMENT DOESN'T STOP AT HARVEST
with wheat already in the bin and corn and soybeans coming in soon, managing grain in bins to maintain quality should be top of mind for farmers. Here are some tips for ensuring bugs don't get in and what to do if you do end up with a pest problem.
minimizing risk
Good housekeeping and sanitation are two ways of minimizing the problem of  stored grain pests. To ensure the best start to the storage season be sure to follow these tips:
• Remove all remaining grain and spilled grain around bins.
• Treat empty bins with diatomaceous earth.
• Never put new grain on top of old grain.
• The longer the grain is kept in storage, the higher the risk of insect infestation.
know the tolerance levels
Elevators and terminals have a zero tolerance policy for live insects in grain and loads with above acceptable numbers of dead insects may also be rejected.
know the pests
Stored grain pests like sweet smelling good quality grain. Pests arrive with the grain either flying or walking into the bin. It's important to check bins routinely for insect activity. Grain samples shaken through a kitchen sieve or strainer will separate the grain from the bugs (see photo 1).
PHOTO 1: SEPARATING GRAIN FROM BUGS USING A KITCHEN SIEVE OR STRAINER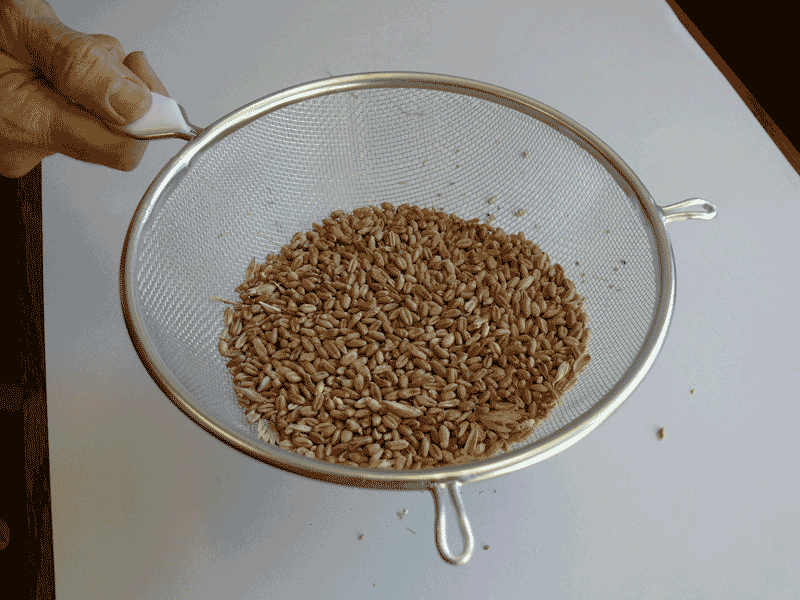 Here are some tips on identifying different types of insects:
Webbing on the surface of the grain indicates Indian Meal Moth.

Silken tubes in feed drops or the discharge head of the elevator leg may be Mediterranean Flour Moth (see photo 2).
PHOTO 2: EVIDENCE OF MEDITERRANEAN FLOUR MOTH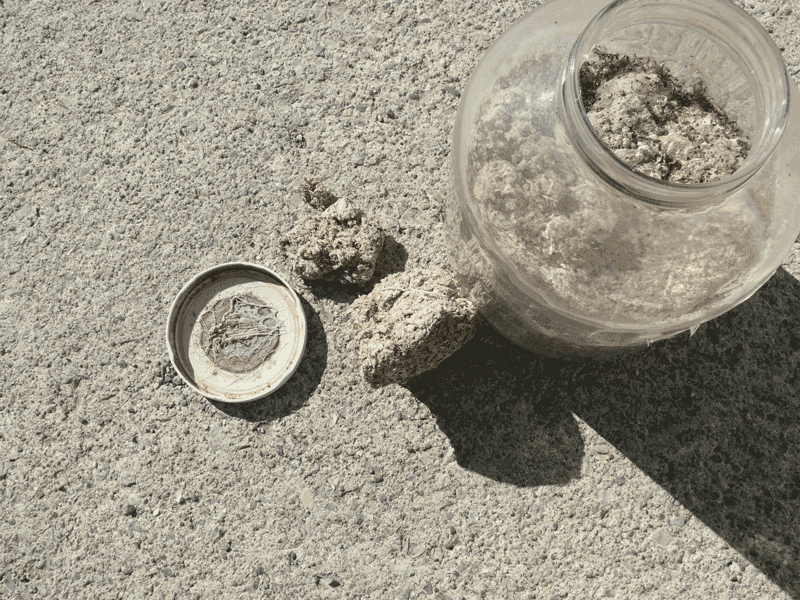 Most other stored grain pests avoid light by moving in the grain. To identify these insects, use bug probes or pitfall traps (see photo 3) buried in the top layer of grain to look for insect type and numbers.
PHOTO 3: BUG PROBES OR PITFALL TRAPS ARE BURIED IN THE TOP LAYER OF GRAIN TO IDENTIFY INSECTS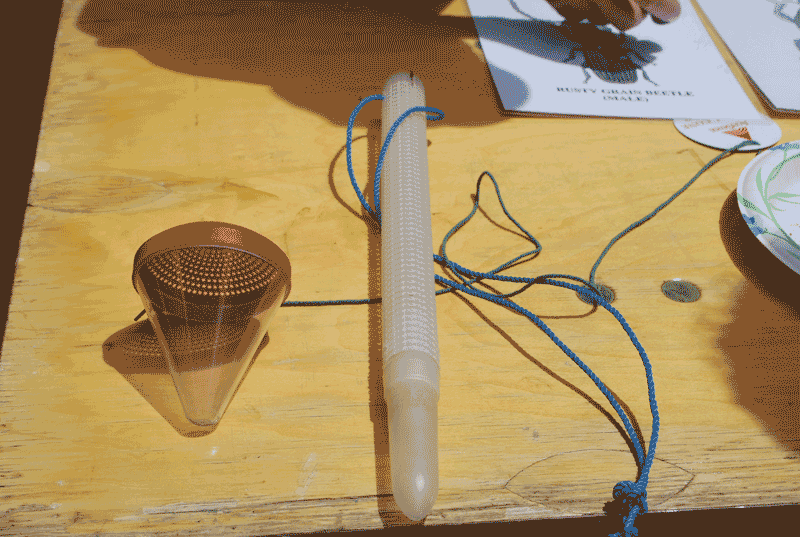 manage the pests

Diatomaceous earth can be used to treat grain as it is loaded into storage. This product scratches the outer covering of pests causing them to lose moisture and die.

Fumigants are very effective at controlling stored grain pests in grain that is infested. Keep in mind that ALL fumigants are restricted use products and proper licenses are required to purchase and use these products. When using fumigants, grain temperatures must be above 5°C for effective control. •