IDENTIFYING WEEDS
WHEN IT COMES to scouting fields, weed technician Dave Bilyea says misidentifying a weed is a missed opportunity. It's a message the researcher at the University of Guelph Ridgetown Campus often delivers to farmers and crop advisors when talking about weed threats.
"When you are having scouts go to the field and they notice areas of escapes or weeds that aren't typically seen in the field, they need to report them because it could be the start of what's changing in the field," says Bilyea.
Keeping track of changes is important because there are several weeds that have herbicide resistant populations in other areas. And it's not just about glyphosate resistance. There are several weeds with populations that are expressing resistance to multiple herbicide families. These could go unnoticed as some of these problematic pests look similar to weeds that are less troublesome.
Bilyea demonstrated the resemblance during his "similar but not the same" workshop at the 2014 Southwest Crop Diagnostic Day in Ridgetown.
The purpose was to show the similarities of many commonly found weeds to some of the resistant or problematic species that are near or within Ontario's borders.
"A lot of them have very similar characteristics, but they are distinctly different in their control methods," says Bilyea.
One weed that he would like to keep out of Ontario is Palmer amaranth. Resistant populations of the weed have been reported in several U.S. states, including Michigan, Ohio, and Pennsylvania. Some of the weeds are resistant to glyphosate (Group 9) and Group 2 herbicides. There are also populations that have expressed resistance to multiple groups (9, 5 and 2). Read more about the problems this weed is causing for American farmers on page 22.
Bilyea says Palmer amaranth can look like red root pigweed at first glance. The key difference is the length of the petiole on Palmer amaranth. As the weed grows, the petiole — the attachment of the stem to the base of the leaf — will grow to be about the same length as the leaf.
PHOTO: PALMER AMARANTH (LEFT), RED ROOT PIGWEED (RIGHT)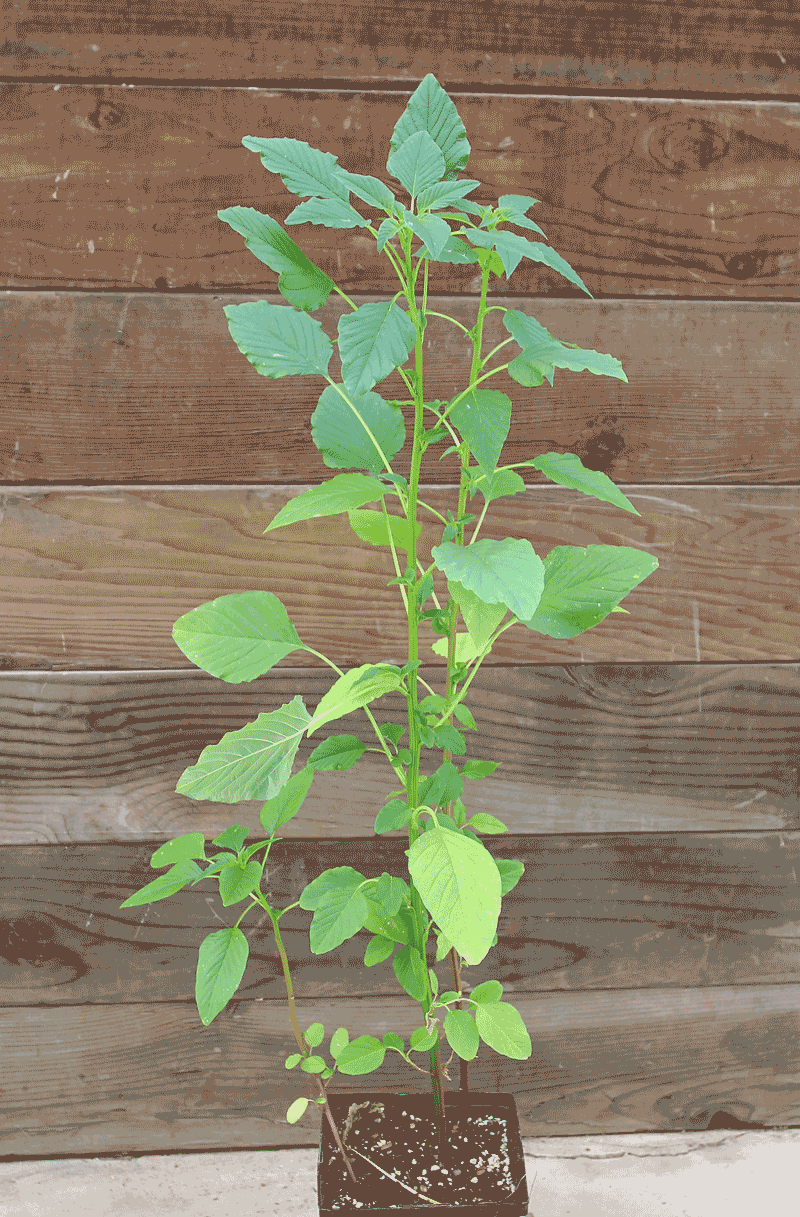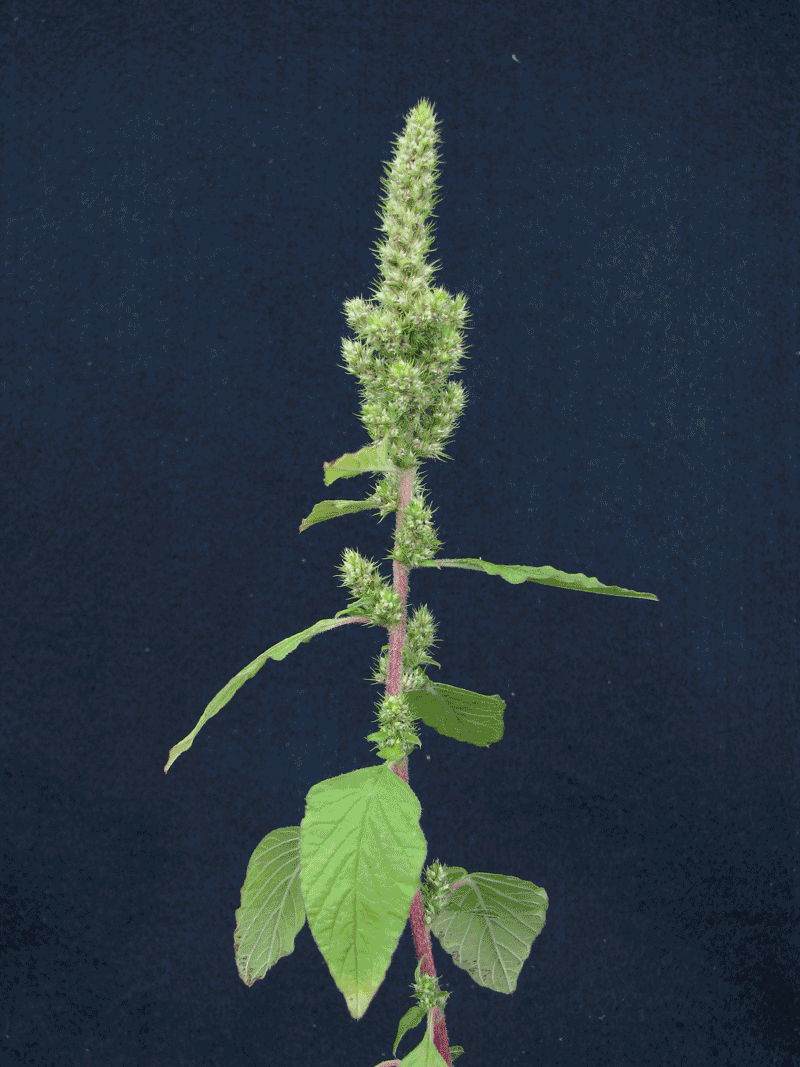 "If you fold over the leaf, the leaf is as long as the petiole on the leaf," adds Bilyea. "You don't see that with pigweeds; the petiole is actually quite short."
As it grows larger, Palmer amaranth can also display bi-coloured chevrons on the leaves, another indicator that it is not red root pigweed. He noted that Palmer amaranth is particularly disturbing because it has both female and male plants, which means the genetic diversity that is created within a population is much greater than that of pigweeds.
"Resistance is increased dramatically quicker than you see with the regular pigweeds we deal with," says Bilyea. "We don't see this in Ontario just yet but when you think of non-agricultural Canadians visiting Michigan that are in these areas, camping, visiting, picking up soil, equipment and bringing it back to Ontario, the possibility of Palmer Amaranth showing up in Ontario increases dramatically."
Another weed that has a similar capacity to develop resistance quickly is common waterhemp. It has been found in Ontario, notably in Essex and Lambton counties. Furthermore, species are resistant to Group 2 and?Group 5 herbicides.
PHOTO COMMON WATERHEMP (LEFT), GREEN PIGWEED (RIGHT)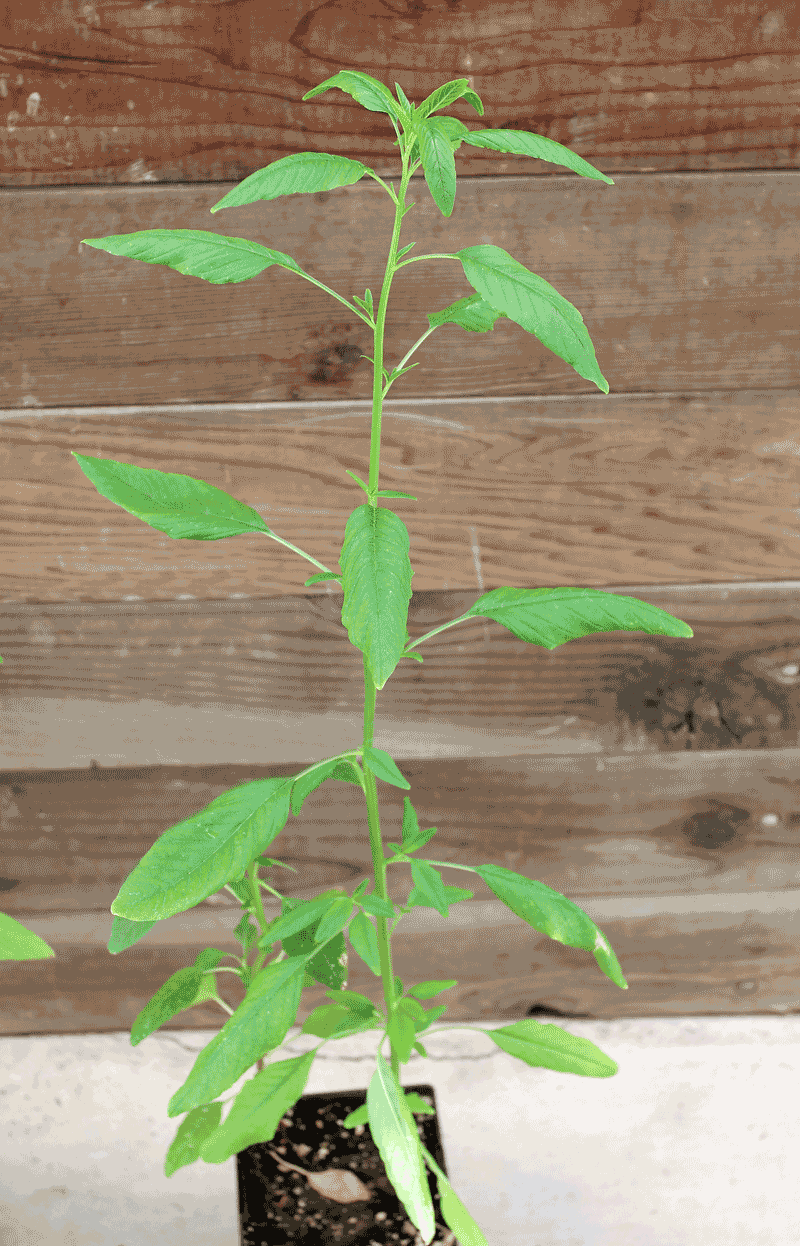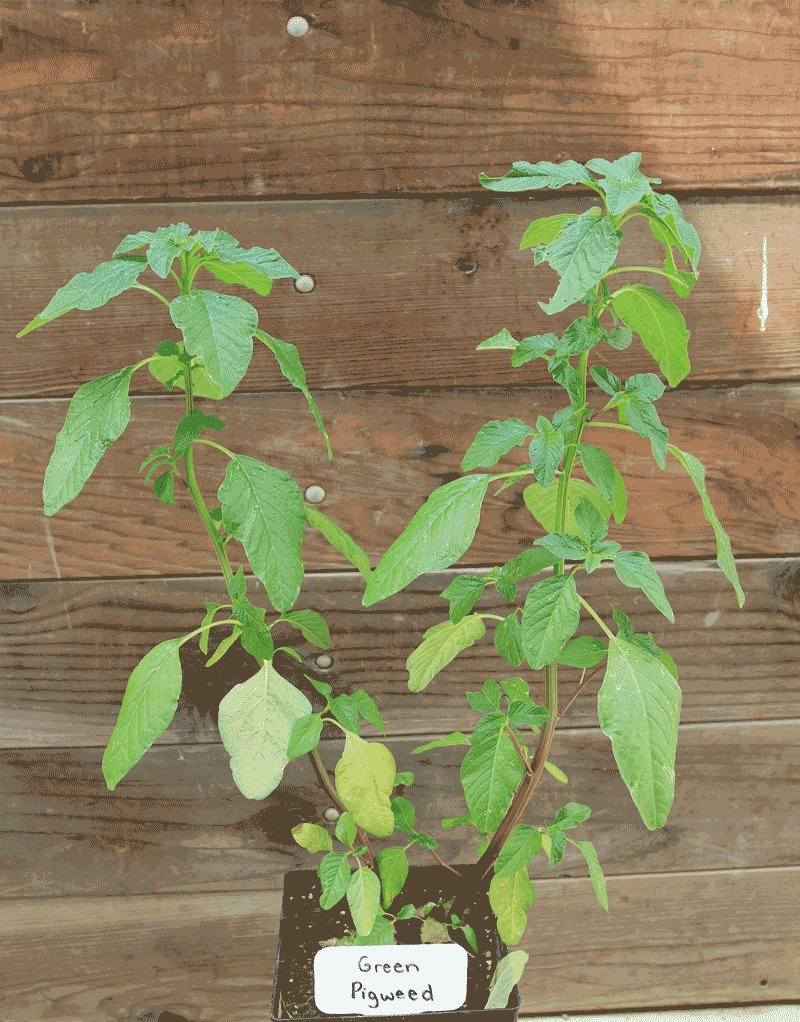 In the U.S., there are populations resistant to glyphosate and expressing multiple resistance (to Groups 2, 5, 9, and 14). It looks like green pigweed when the plants are small. Green pigweed has very few hairs on the stem whereas waterhemp is virtually hairless and will develop more of a paddle-shaped leaf.
Bilyea also reminds crop advisors to keep an eye out for Canada Fleabane.
Glyphosate-resistant populations have been found in Chatham-Kent and Essex.
Canada Fleabane species are also resistant to Group 22. In other areas, including the U.S., China, and a few countries in Europe, Canada Fleabane is resistant to glyphosate and Group 2. There are also populations with multiple resistance (2 and 9, and 9 and 22). While Canada Fleabane looks similar to annual Fleabane, Bilyea says they have different life cycles.
PHOTO: CANADA FLEABANE (LEFT), ANNUAL FLEABANE (RIGHT)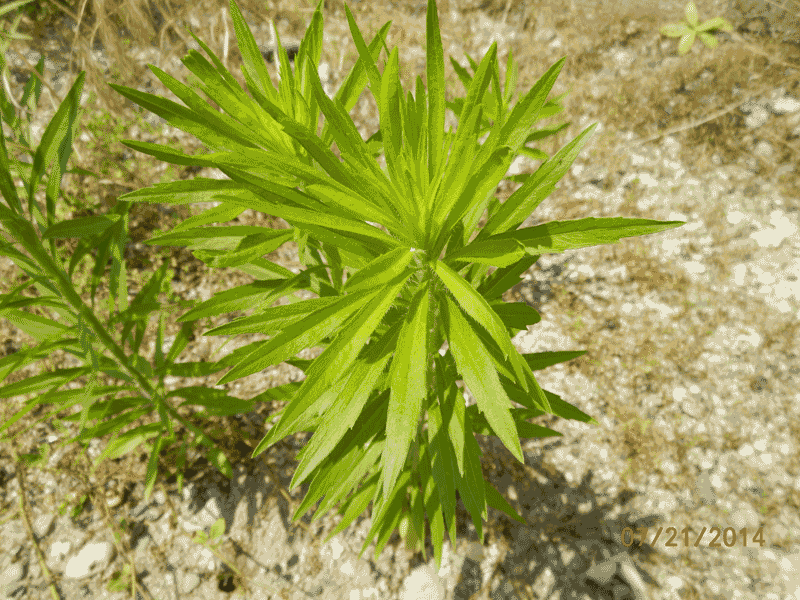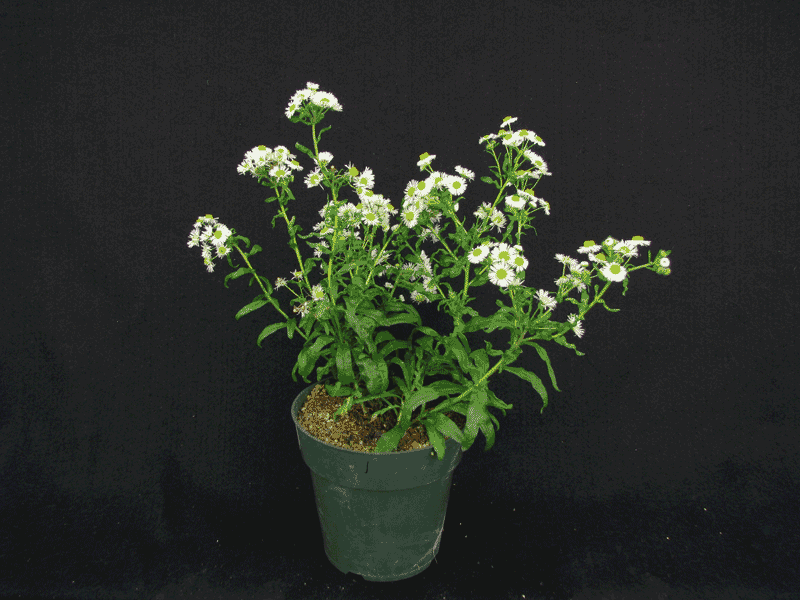 "The annual comes up in the spring and Canada Fleabane is generally a winter annual that starts out as a small plant that forms a rosette and continues to go into dormancy through the winter and starts growing in early spring," he says.
A key difference is that Canada Fleabane grows with a whorl of leaves whereas the annual Fleabane has leaves that grow in an alternate pattern on the stem. Canada Fleabane also grows much taller.
Another problematic weed to be aware of is Loose Silky Bent Grass. It is found in Ontario but it is not showing resistance to any herbicide groups.
PHOTO: LOOSE SILKY BENTGRASS (LEFT), QUACKGRASS (RIGHT)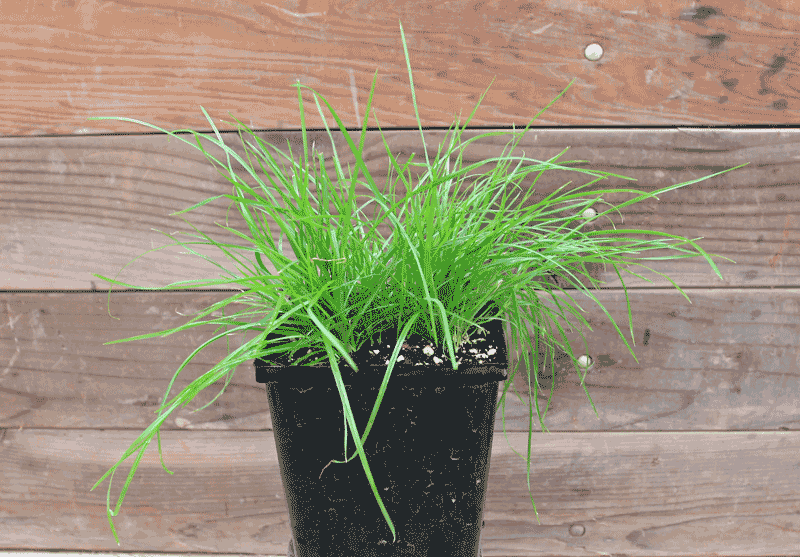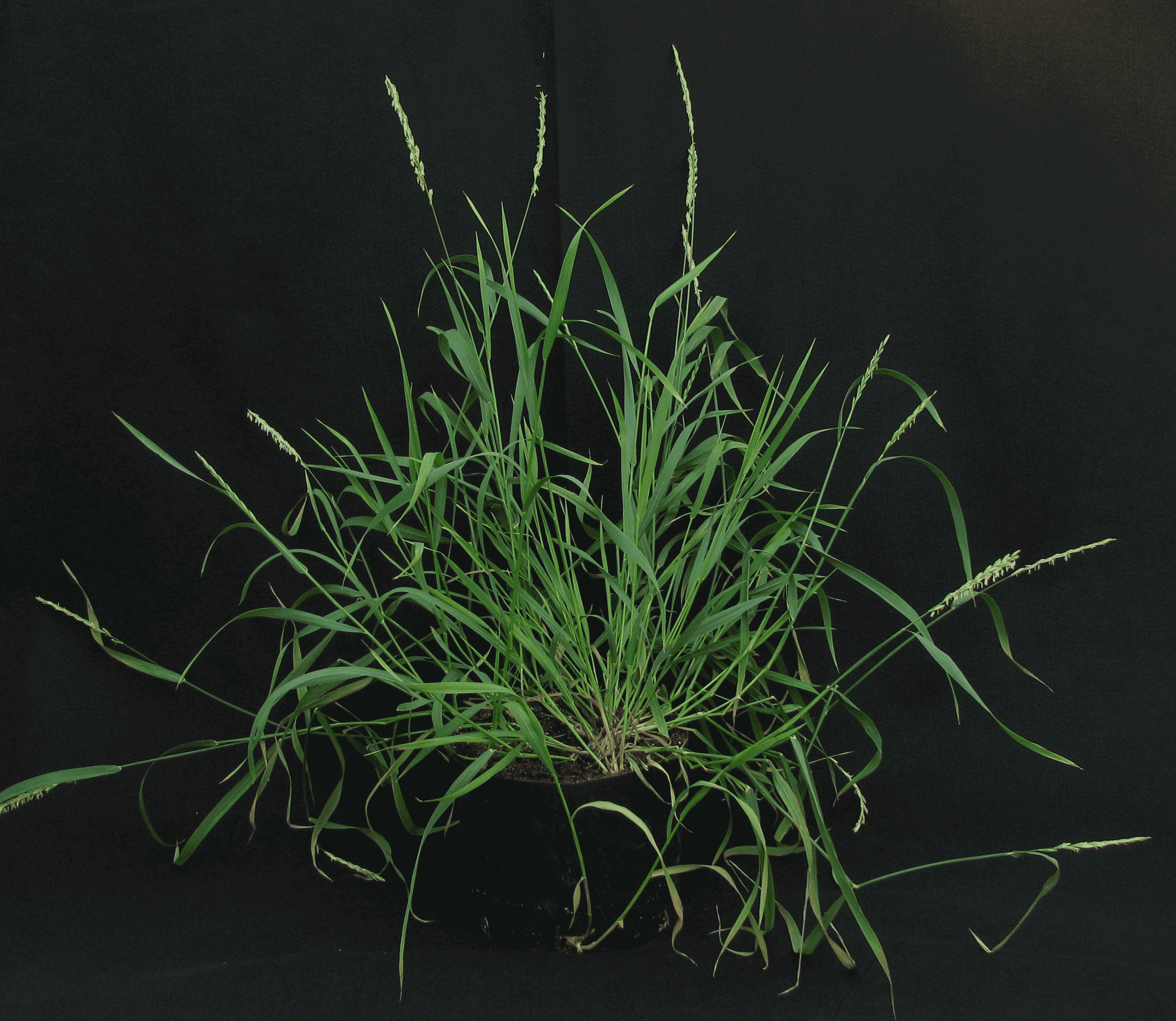 "We've seen a lot of this in the Simcoe area and I have had reports in Kent and Essex of scattered populations," says Bilyea. "It's out there; no reported resistance yet but the potential is there."
In fact, there are populations in European countries that are resistant to Groups 1 and 2 and that have shown multiple resistance (Groups 1, 2, and 7). Resembling quackgrass, it pokes up through wheat fields. The main difference is the seed head. Quackgrass has a spiked seed head whereas the seed head of the Loose Silky Bent Grass has more of a panicle to it. The weed grows in dense pockets in the field and is very competitive with wheat, with Bilyea noting that losses of 50 per cent can be expected in the infested areas.
To ensure there are no missed opportunities when trying to identify weeds, he recommends honing in on the weed's important characteristics when documenting them or taking photos. Things like leaf shape, hairs on the leaf or stem, the seed head or a spine on the leaf are good indicators.
"A number of different angles are important on all those different things because they really help key in on what that weed may be," says Bilyea. •