A new national soybean organization
SOY CANADA TO REPRESENT ENTIRE VALUE CHAIN
AS THE CANADIAN soybean industry expands and spreads throughout the country, there is a clear need for a national soybean organization to represent the entire value chain, dedicated to the industry's growth and progress.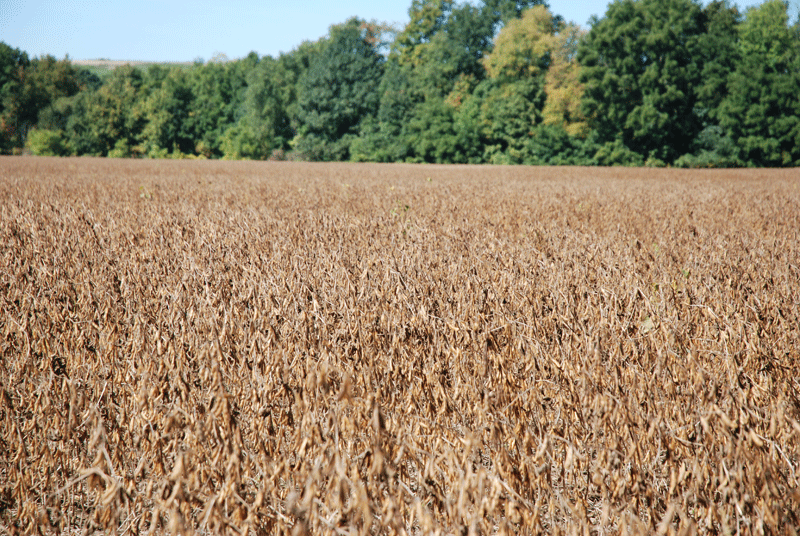 Soy Canada is this new organization on the brink of formation. Soy Canada will represent producer associations, processors, seed companies, and commodity and food-grade exporters.
Twenty-seven groups, including Grain Farmers of Ontario, have signed a Letter of Intent to join the organization. Each group's Letter of Intent signified their commitment to the formation of Soy Canada and the intention to become a member when officially formed. The interim Board of Directors was selected from all organizations that submitted a letter.
"Soy Canada will represent the full value chain of stakeholders in the soybean industry, rather than just producers," says Barry Senft, CEO of Grain Farmers of Ontario. "Since soybeans are no longer a regional crop limited to Ontario, Manitoba, and Quebec, there is a need for a national organization stretching from Western Canada to the Maritimes, to develop the industry."
NATIONAL ISSUES
Expected to be fully formed in early fall 2014, Soy Canada will begin work on national issues such as trade issues and agreements, Low Level Presence discussions, and market enhancement tours to Japan and Europe. The organization will also look at research direction with a national perspective to work towards further expanding soybean growing areas. There will be more emphasis on shorter-season varieties, so provinces like Saskatchewan can increase their success growing the crop.
Rob Hannam, president and client director, Synthesis Agri-Food Network, worked as a consultant to aid in the formation of the group.
"There was a really strong need for an organization like Soy Canada as soy becomes a more national crop," says Hannam. "There's a lot of opportunity to continue to grow soy and raise its profile."
Soy Canada will serve all facets of the industry including domestic and export markets and products, as well as  industrial, food, and feed uses for genetically modified and non- genetically modified varieties and markets.
Although Soy Canada is a national organization, Grain Farmers of Ontario chose to become involved because Ontario is a major province in soybean production. "Since our farmer-members grow a large portion of the nation's soybean crop, we wanted to be a major influence in the organization," says Senft. "Ontario is the biggest producer of food-grade and commodity soybeans, so it's important to look after the interests of our members."
LEADERSHIP
Grain Farmers of Ontario's District 2 (Kent) director Mark Huston was named as chair for the new board. "It's great to see the whole industry sitting together to increase growth," says Huston. "Soy Canada will be a great vessel for the industry to expand. It is a huge honour to be the first chair and I am looking forward to helping wherever it is needed."
Soy Canada's interim board of directors is set to begin searching for an executive director of the group. Other priorities include creating a formal board of directors and a strategic plan. The executive director will lead all Soy Canada operations with an emphasis on government relations and addressing market access issues. Soy Canada's office will be located in Ottawa. 
"Right now the priority is to formally create the organization and find an executive director," says Senft. "After that we can start working on national issues."
Farmer-members will benefit through Grain Farmers of Ontario's membership in Soy Canada in a number of ways. Soy Canada will work to ensure current market opportunities stay in place and search for potential markets, which will create new incentives for producers to grow soybeans. Research conducted by Soy Canada will be in the best interest of growers, who will benefit from the new information and technology arising from these projects. As a national organization, Soy Canada also has access to government programs for both market development and research, to which Grain Farmers of Ontario may not have had access in the past.
Soy Canada will work on driving the growth and progress for the soybean sector in Canada, while making efficient use of resources. Once officially established, the organization will act as a comprehensive representative for Canada's expanding soybean industry. •