Business side: Tools for new farmers
CONVERSATIONS WITH BUSINESS EXPERTS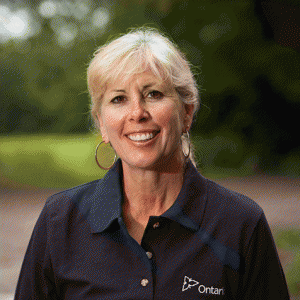 (R.H.) WHAT RESOURCES DOES OMAFRA OFFER NEW FARMERS?
(A. D.) The Business Resource Guide for New Farmers is the key resource for this group. Funded under Growing Forward 2 (GF2), it is a resource guide — it does not replace any existing OMAFRA publications or other tools but rather directs new producers by referencing publications and providing brief descriptions of available resources.
WHAT INFORMATION DOES THIS GUIDE PROVIDE?
The resource guide references an item or issue and then lists available related resources and where and how they can be accessed. Examples of topics include getting started, building a business plan, crop production basics, livestock operation basics, soil and climate requirements, and more. The concept for the guide is based on a resource developed by the Government of Nova Scotia's Department of Agriculture.
WHY IS IT IMPORTANT TO SHARE THIS INFORMATION?
This tool was created to increase awareness of what resources are available to farmers, both from OMAFRA and from stakeholder organizations. The resource encourages new farmers to connect with OMAFRA through a variety of channels.
It is important to remember that the guide is for new farmers, which can mean new entrants to the industry but also includes producers who have been in the business for years and are looking for some new information.
The resource is presented in a reader-friendly manner and we hope it positions agriculture as a viable career opportunity for the next generation of farmers, recent university graduates, someone new to our province or country, or someone embarking on a second career.
WHERE IS THIS RESOURCE AVAILABLE?
The Business Resource Guide for New Farmers is available in English, French, Spanish, Hindi, Cantonese, Urdu, and Tamil and is available in hard-copy versions only. It is available at all OMAFRA regional offices and can be requested by emailing the Agricultural Information Contact Centre at ag.info.omafra@ontario.ca.
WHAT OTHER TOOLS DOES OMAFRA OFFER TO FARMERS?
OMAFRA's Business Management Unit works to ensure resources and programs are available to help producers manage their business. We provide production marketing data and farm business diversification information as well as offer decision making tools, various communications and events. The Agricultural Business Management website is the best source to find available information, such as:
•    Programs to help manage your business
•    Production and marketing information
•    Diversify and expand your business
•    Farm business decisions made easier
•    Workshops, events, e-learnings, and videos
•    Cost of production calculators
•    Newsletters and updates
•    Resources and services
Visit www.omafra.gov.on.ca and select Agriculture and Agricultural Business Management to view these  online resources.
The ONagbusiness blog is the online home for timely information, updates, and resources for producers and business advisors. Updated by OMAFRA staff, it highlights various business topics from tools for making capital investment decisions to managing staff and more. Visit www.onagbusiness.wordpress.com. •