U.S. clean fuel news
INDUSTRY AND GOVERNMENT CHANGES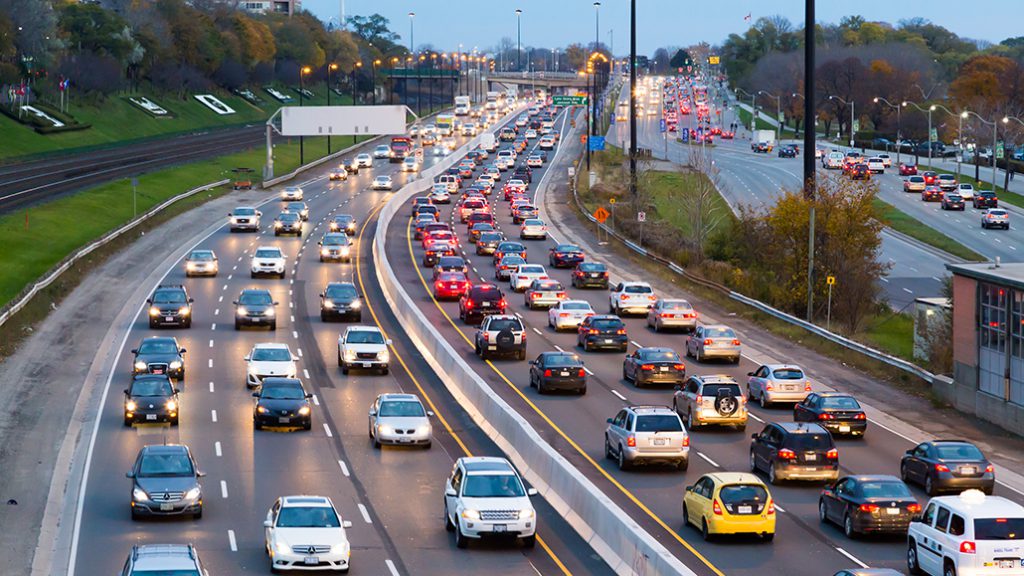 THERE HAVE BEEN several developments within the American clean fuels industry in recent months which have the potential to impact its future viability.
THE GOOD
Researchers at Oak Ridge National Laboratory have determined that a simple catalyst using nitrogen, carbon, and copper can convert carbon dioxide into ethanol. Team members are still exploring how the catalyst works, with a target of commercializing the technology which could be ideal for abating CO2 and boosting yields in the ethanol industry, according to Adam Rondinone, leader of the research team.
The catalyst is a coating in which the carbon and nitrogen are arranged in tiny spikes with copper nanoparticles imbedded in them. The spikes generate an electric field that converts CO2 to carbon monoxide, which then becomes a reagent in a reaction that produces ethanol.
The yield is high: Of 100 CO2 molecules processed, 84 per cent are stored as ethanol, and the remainder as methane or carbon monoxide.
According to Rondinone, the process seems suited for scaling up and holds great promise for the fuel ethanol industry. He is working with a Midwestern municipality to develop a project that would pair a 50 million gallon ethanol plant with his system to produce ethanol at a cost of 70 cents per gallon.
"What you have here is an opportunity to capture that carbon dioxide, convert it back into the product you're looking for, and then just feed it right back into the same distribution pipeline that you already have in place," he says. "It opens up the possibility of actually greatly increasing the fuel supply for ethanol."
HyTech Power, based in Washington State, is planning to introduce three hydrogen-based products with significant clean fuels applications. The first product, scheduled for release in April, would use hydrogen to clean existing diesel engines, increasing their fuel efficiency by a third and eliminating half of their air pollution. The improvements would pay back the cost of the treatment within nine months on average, the company says.
The second product is a retrofit designed to transform any internal combustion engine into a zero-emissions vehicle that runs on pure hydrogen, and the third will be a stationary energy-storage product intended to compete with big batteries like Tesla's Powerwall.
Key to the products' success is HyTech's electrolyzer, which can produce hydrogen by electrolysis at about three times the rate of other electrolyzers and with much less energy than the high-temperature, high-pressure steam process commonly used.
THE BAD
In November, DowDuPont shut down its 30 million gallon cellulosic ethanol plant in Nevada, Iowa, as part of a program to cut costs by $3 billion per year. Company officials said DowDuPont is making a strategic shift in how it participates in the cellulosic biofuels market, and the Nevada plant no longer fits the corporation's strategic plan.
The $225 million operation, considered to be the next generation in technology for producing renewable fuels, opened in 2015, using corn stalks, cobs, and husks to produce ethanol. A skeleton crew is maintaining the plant until a buyer is found.
In the meantime, Dow halted harvesting of biomass bales, but said it would work with all parties, including farmers, to honour its existing contracts. It had been expected to buy as much as 375,000 tons of corn residue per year from 400 to 500 farmers in a 30-mile radius around the plant.
That leaves Iowa with two functioning cellulosic ethanol plants at Emmetsburg and Galva. A spokesman for Poet, which owns the Emmetsburg facility, said Poet's optimism about cellulosic ethanol "hasn't dimmed." Poet is ramping up its production to a planned 20 million gallons and has overcome some engineering challenges that will bring it close to marketing
its technology.
A buyer for the Nevada plant will need to be "a substantial player" who can not only buy the plant but run it, according to Monte Shaw, executive director of the Iowa Renewable Fuels Association. "It wasn't a cheap facility," Shaw said.
THE POLITICAL
U.S. President Donald Trump's budget request for fiscal year 2019 includes drastic cuts in funding for clean fuel programs which support 288,000 jobs in more than 1,200 U.S. manufacturing facilities, according to the Natural Resources Defense Council.
If approved, the budget would kill the Department of Energy's Advanced Technology Vehicles Manufacturing direct loan program, which supported initiatives such as Tesla's and Ford's electric vehicle successes. It would also eliminate the Advanced Research Projects Agency, which funds research into alternative fuels, vehicle emission strategies, and electric vehicle batteries, and a number of Environmental Protection Agency programs. It targets Diesel Emissions Reduction Act programs for a 75 per cent cut. •