A new trade agreement
AGRICULTURAL COMMITMENTS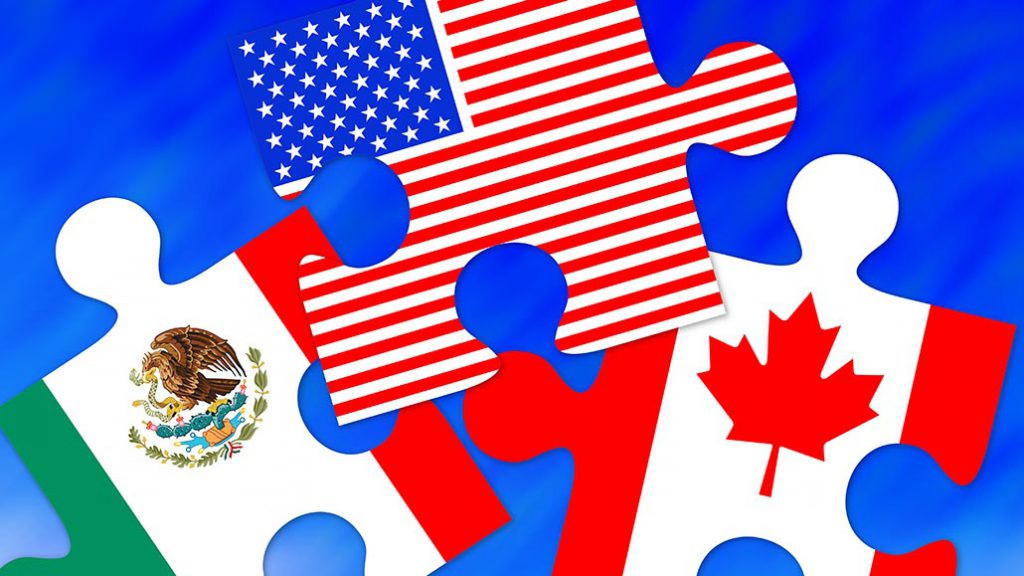 GRAIN FARMERS OF ONTARIO offers its congratulations to the Canadian government for having successfully negotiated Canada's inclusion in the United States-Mexico-Canada Agreement (USMCA). In particular, Grain Farmers of Ontario recognizes the hard work of Canadian negotiators, led by Foreign Affairs Minister Chrystia Freeland, and the overall leadership of Prime Minister Justin Trudeau.
"This agreement ensures that the existing strong trade relationship between Canada, the U.S., and Mexico will continue. This relationship is vital to the prosperity of the Ontario grain industry and the USMCA will provide stability that will benefit grain farmers across Ontario," says Markus Haerle, chair of Grain Farmers of Ontario. "As this and other agreements, such as CPTPP, are ratified, that stability will continue to grow."
Unimpeded access to world markets is increasingly important to Ontario grain producers. Haerle notes, "USMCA allows farmers and the agriculture industry to continue these strong relationships without any new issues or any new disruptions."
Agriculture and agri-food trade between the U.S. and Canada reached $48.5 billion in 2017. Even though we have strong domestic markets for Ontario grains, we do export some of our crops to the U.S and our agriculture supply chains are integrated. The U.S. is an important market for Ontario wheat; more than one-third of Ontario's wheat crop was exported to the U.S. this year. The Great Lakes allow for easy shipment of wheat and flour to millers and bakers in Ohio and other nearby U.S. states. As Ontario corn production continues to increase each year, it's important to maintain current markets such as the U.S. which, on average, accounts for 40% of our corn exports.
Ontario's food and ethanol manufacturers depend on the constant flow of grains between the U.S. and Canada and the USMCA provides certainty that will continue without disruption.
The USMCA includes several outcomes that are of note to Ontario grain farmers. There is an improved commitment to increase transparency and consultation regarding the use of export restrictions for food security purposes. Rules have been enhanced for science-based sanitary and phytosanitary measures, which ensure each country can protect its own native eco-systems while developing a compatible measurement system, improving the process for certification, and managing low level presence incidents in a timely manner. The agreement also offers support for biotechnology innovations in agriculture. This is key to ensuring new crop varieties developed through the use of gene editing and other means will not be subject to trade restrictions.
The agriculture section of the agreement also outlines commitments to avoid technical barriers to trade in distilled spirits. The spirits industry is an important market for Ontario grains and the recognition of Canadian whisky as a distinctive product will help ensure the need for premium inputs.
The modernized Committee on Agricultural trade, which will allow each country to address issues, is key to ensuring fair and open access continues if a dispute arises.
However, Grain Farmers of Ontario hopes that the provision to check-in with USMCA partners before pursuing other agreements does not hinder Canadian talks on a free trade agreement with China. A China FTA is important to our industry.
As details of the USMCA continue to be released, Grain Farmers of Ontario looks to our political leadership to ensure a timely ratification and implementation of the agreement which will provide stability for our industry and our economy. •