Access to technology
FARMERS NEED TO REMAIN COMPETITIVE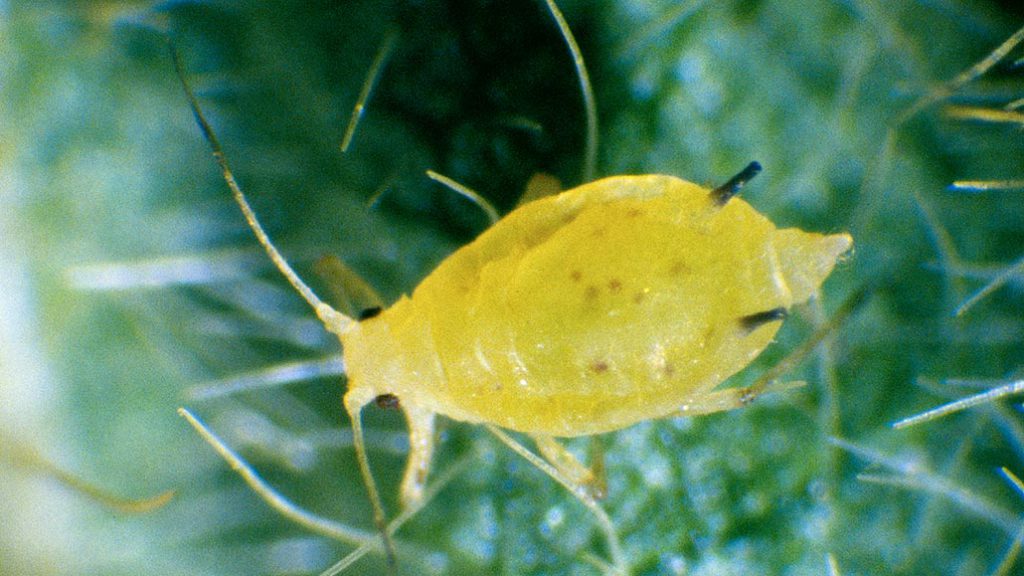 YOU HEAR THE word innovation in all industries and farming is no different. Grain and oilseed farmers are constantly innovating, they use a combination of agronomic knowledge and the latest technology to help them grow more with less.
GPS and auto steer help make precision planting possible. Yield monitors map the performance in specific fields. Drones provide aerial imagery to monitor crop growth. Pesticides protect crops from insects and diseases. Genetics maximize yields.
Dave Park, director for Grain Farmers of Ontario District 3 (Lambton), spoke about the use of technology and the role of agronomics on his farm during a field presentation to a group of staff from Health Canada's Pest Management Regulatory Agency (PMRA). The event, held at a farm near Ottawa, was organized by the Association of Equipment Manufacturers with support from Grain Farmers of Ontario and the Canadian Seed Trade Association.
Park spoke about the use of pesticides and why they are important for the success of his family farm, Parkland Farms, near Sarnia. Park and his father, Doug, grow corn, soybeans, wheat, and winter barley. All of their soybeans are grown for seed and they package, process, and treat soybeans in their seed processing facility.
"It is a very rare occasion where the topic of pesticides isn't on our board agenda or isn't discussed at length at our local meetings with farmer-members," said Park. "Our farmer-members worry about remaining competitive. We need to be able to access the same technologies, such as pesticides, that our counterparts in the United States are able to use."
The rushed implementation of neonicotinoid regulations in Ontario two years ago underscored the lack of information policy makers have about how devastating not using pesticides can be and how farmers use these products safely.
WHY PESTICIDES ARE IMPORTANT
To help explain why grain farmers need access to new technologies, Park shared his experience as a teenager in 2002 working with his father to combat an infestation of soybean aphids. Many people may remember the stories of Toronto being hit by aphids that year. The Blue Jays were forced to close the roof of the Rogers Centre during a game to keep the clouds of aphids out.
Aphids were a new pest to Ontario farms. The Park's worked for two weeks straight to manage the infestation with the pesticide that was available at the time in the hope it would save their crop.
"I can remember my father working to exhaustion to protect our soybeans," said Park. "We did all of this work only to have a total crop failure in the end. Our soybeans only yielded 20 bushels an acre when we would have expected to get 48 bushels an acre. We were one of the lucky farms. Many others were much worse off."
Many farmers didn't even make enough to cover their costs that year.
"To this day, it was and still is the worst year of my farming career," said Park.
NEW TECHNOLOGY
This tough year battling aphids was before farmers had better tools to deal with an insect infestation. It was in the days before neonicotinoids were on the market and it was before seeds were coated with an insecticide to limit the volume that was needed to be used. Today, seed treatments reduce the need for spraying during the rest of the growing season.
"Using seed treatments enables us as seed producers to supply farmers with the highest quality of seed for the upcoming season," explained Park. "Without the use of seed treatments, we wouldn't be able to supply farmers with the most vigorous, highest quality seed. Insect feeding, especially bean leaf beetle feeding on the pods, affects soybean seed quality. Disease is more apt to move in when insect feeding is present — it's like having an open sore without a Band-Aid on it."
Today, Park relies on new advancements in genetics, seed treatments, and sprayer equipment technology to deal not only with insects but weeds and diseases as well. Park is conscious of not overusing pesticides because of his concern for the local environment. Their farm is flanked by Lake Huron and the St. Clair River — two important bodies of water that Park wants to help protect.
Using fungicide and insecticide treated seed enables Park to plant into heavier residue where disease spores and insects can thrive. This enables him to do less tillage and therefore he creates less carbon dioxide, sequestering more atmospheric carbon in the soils. By not fracturing the soil with heavy conventional tillage he sees better soil health. Leaving more residue on the surface of the soil also reduces nutrient runoff into waterways in the spring.
If access to important crop management tools is restricted, farmers like Park feel they will be left with few options, or even no options, to ensure their crops are protected.
"We know we are battling black cutworm. Without neonics what we would go back to now is more conventional heavy fall tillage to make sure there are no plant hosts, such as chickweed, for the moths to lay eggs on," Park explained to the PMRA staff. "We will also need to make more foliar applications in season."
Park underscored that Health Canada regulators have an important role to play in ensuring the safe use of pesticides for the environment, the safety of farmers, and the safety of our food supply.
Policy makers must also understand how their decisions can have a significant impact on the current success and future growth of the agriculture industry.
"Every farmer has different equipment and their own unique approach to growing crops depending on their size, soil, and climate zone," said Park. "But the end game is the same — to grow a high-quality crop efficiently and sustainably." •