BRM programs that work for farmers
AGRICULTURE MINISTERS SUPPORTING REVIEW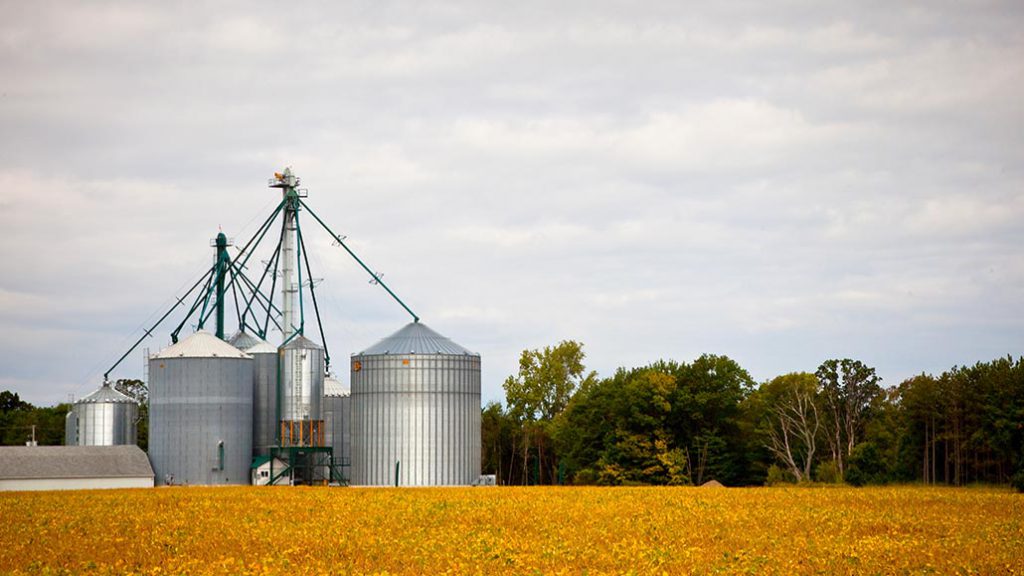 BUSINESS RISK MANAGEMENT (BRM) programs are essential tools for farmers to manage risks that are out of their control. BRM programs in Canada are undergoing a review to address weaknesses within the current suite of programming administered under the Canadian Agricultural Partnership (CAP). This review was prompted by the Federal-Provincial-Territorial agriculture ministers.
It was clear from the results of an extensive survey of grain and oilseed farmers in Ontario, carried out last year as part of Grain Farmers of Ontario's AgRisk project, that farmers depend on, and like, crop insurance but they feel there are major gaps in market risk programming that are not covered by AgriStability. AgriStability rated poorly on the survey and has suffered declining enrollment.
Crop insurance should be a predictable product where farmers pay insurance premiums to have coverage in the event of major yield loss due to weather or external forces beyond their control. AgriStability lacks predictability and is not providing the risk coverage required for grain and oilseed farmers.
Grain Farmers of Ontario is a founding member of the AgGrowth Coalition, a collaboration of organizations representing farmers across Canada. This coalition has been working towards a comprehensive reform of BRM programming since its formation two years ago, and their work helped set in motion the FPT agriculture ministers' commitment to a BRM review.
As a result of the FPT commitment to review BRM programming in 2017, an External Expert Panel was set-up by Agriculture and Agri-Food Canada to address issues within the BRM suite. Membership consisted of farmers, academia, and global experts. Mark Brock, past chair and director of District 9 (Perth) for Grain Farmers of Ontario and chair of the AgGrowth Coalition, sat on the External Expert Panel.
Through a review of research and analysis and a series of discussions, the panel developed a set of recommendations which were presented to FPT ministers at their annual meeting on July 20, 2018.
Two of the key recommendations from the panel were:
• Developing management tools to cover risks not targeted by the BRM suite
• Addressing challenges with AgriStability, including complexity, timeliness, and predictability
"These recommendations will help guide work on improving the BRM suite of programs for the next framework. Ministers directed officials to move forward with additional work required on the Panel's recommendations and to report back on progress to Ministers in 2019," says Lawrence MacAulay, Minister of Agriculture and Agri-Food.
THE PATH TO MODERNIZATION
To capitalize on the immense opportunities for the grain and oilseed sector, Grain Farmers of Ontario is looking forward to the next phase of the BRM review to be meaningful and expects farmers to be full partners in the modernization of BRM programs.
Grain Farmers of Ontario developed a prototype of a risk management product that can work to address gaps in the BRM suite identified by grain and oilseed farmers. The proposed product is a gross margin insurance designed to address coverage for declines in revenue between 15% and 30% and was developed using premiums in the range that producers were willing to pay. A pilot simulation of this product will be carried out in 2019.
Risk management was discussed with Ernie Hardeman, Ontario's Minister of Agriculture, Food and Rural Affairs, during a meeting at the beginning of September. He has expressed his willingness to work with grain farmers and develop a risk management program that will help farmers grow and succeed.
"We are looking at all options and making sure we do the best we can to get the most out of the support programs that are there," says Hardeman. "Agriculture ministers are committed to reviewing the programs and working with industry to make sure they work better for everyone concerned. We are working to act on the recommendations made in the review of the Business Risk Management program that we discussed at the provincial meeting this summer. We want to make it timely, simple, and predictable for farmers."
Grain Farmers of Ontario looks forward to continuing its collaboration with all levels of government towards a modernized business risk management suite. •