Helping farmers grow
ERNIE HARDEMAN, MINISTER OF AGRICULTURE, FOOD AND RURAL AFFAIRS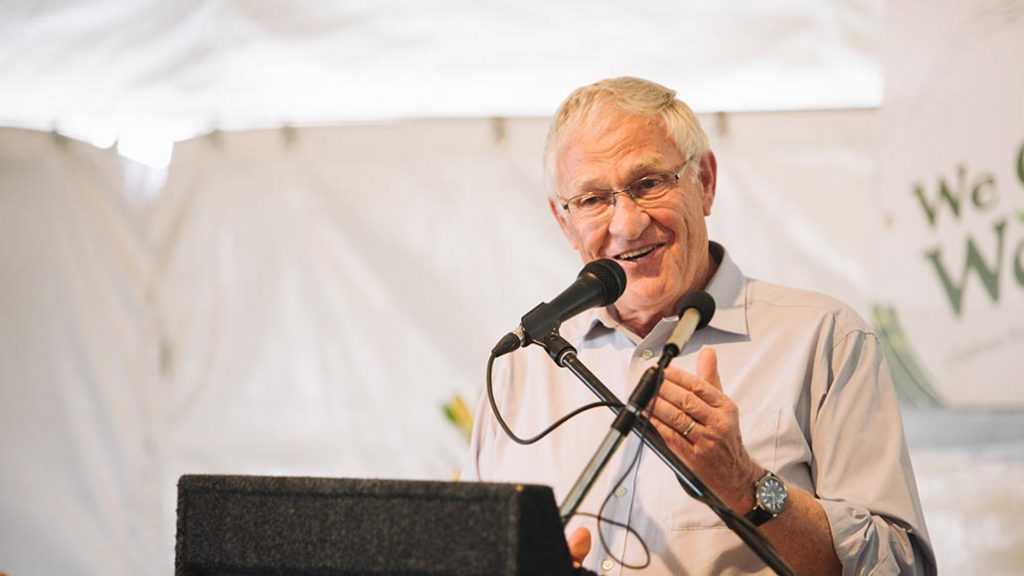 An Ontario Grain Farmer Q&A
(OGF) WHAT ARE THE MAIN ISSUES IMPACTING THE AGRICULTURE SECTOR THAT YOU HAVE IDENTIFIED?
(E.H.) The global opportunity for Ontario agriculture and food is enormous. We are one of the more productive places to produce food. One of the largest challenges is increasing investment in Ontario between the farm gate and the dinner plate. We need to get more value added. As minister I would like to focus on increasing the value-added process. Ontario agriculture is good for raw materials, but we need to turn that raw into a finalized product. As an example, I was at the Grain Growers of Canada and I mentioned it there that the spirit industry takes a $3 bushel of corn and turns it into two bottles of Crown Royal worth over $100 and exports 80% of that. We have to do more in value-added to turn our raw materials into a marketable product and in the meantime creating jobs and investment in Ontario.
WHAT IS THE BIGGEST CHANGE YOU HAVE SEEN IN THE BUSINESS ENVIRONMENT FOR FARMERS?
The biggest change is the new technology and the way it helps farmers. We are seeing far fewer people employed, so it's less labour intensive, yet it requires more knowledge on the use of implements and new technology. I've heard concerns from people that there aren't enough technology technicians to keep our farmers' machinery running.
ARE YOU COMMITTED TO CONTINUING GOVERNMENT SUPPORT FOR RESEARCH?
Our ministry will continue to work with farmers and research partners to build a future that keeps our agri-food business competitive and productive. We have to continually keep investing in it because research done many years ago is long since out of date. We need to keep moving ahead to stay ahead of the curve. We recognize that research and innovation is an important part of creating economic growth, good jobs in our agriculture and agri-food sector. I think of all the sectors of our economy, agriculture is one of the most important sectors in our economy that has room for growth. And we want to make sure that we don't get behind because we didn't do sufficient research.
AS MINISTER, WHAT DO YOU FEEL IS YOUR ROLE IN PROMOTING PUBLIC TRUST IN AGRICULTURE?
Consumers are increasingly interested in knowing where their food comes from and how their food is produced. It doesn't matter what we are producing, they want to know. Our government is committed to working with the agri-food industry and consumers to increase public trust on where their food comes from and how it is produced. I believe that Ontario grain farmers continue to provide the best quality food and products. And as a government we are going to do our [best] to make sure the whole province knows about it.
YOU'VE BEEN AT A FEW EVENTS ALREADY SINCE TAKING OFFICE?
We like to travel around and get reacquainted with the industry. I think there is always more to see and do. I don't think you ever get to the point where you've heard enough or seen enough to do a good job of looking after the needs of agriculture. So, we will keep doing it. And once we get the initial round done we need to start looking at what we can do to help increase the quality of the product.
WHAT IS YOUR MESSAGE TO ONTARIO GRAIN FARMERS?
Under the previous government, too often rural Ontario was just an after thought. Our government is committed to working with farmers to grow the sector, to find more opportunities for economic growth in rural communities and value-added agriculture. This government will help grain farmers by lowering taxes, lowering hydro rates, axing the carbon tax, and cutting red tape so the industry can spend more time producing good food versus filling out paperwork. Help is on the way, and Ontario is open for business. And I noticed that grain farmers are just on the other side of the gate.
I am very proud to be appointed the minister of agriculture. I can assure the grain farmers of Ontario, and all other people involved in agriculture, I'm here to help them grow and not to govern them and keep them small. •