Business side: Finding the right advisor
CONVERSATIONS WITH BUSINESS EXPERTS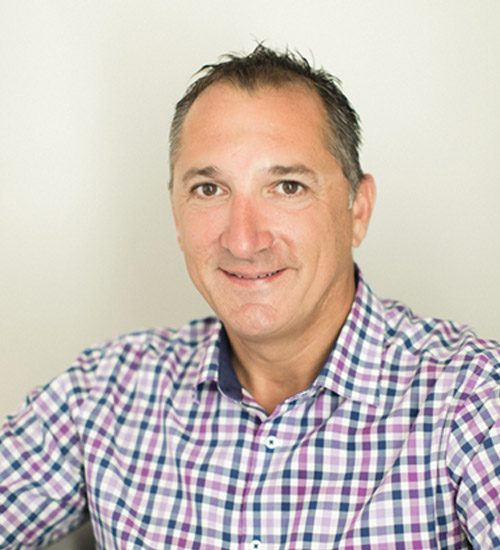 (OGF) WHAT MAKES A GOOD FARM SUCCESSION ADVISOR?
(D.W.) I feel any trusted professional or advisor can start a conversation about farm succession or transition. Most farm families surround themselves with a good business team that can include accountants, lawyers, and financial advisors — and they are often the ones that prompt farm families to start talking about transition, or to seek an outside source to continue these types of discussions at a deeper, more meaningful level.
The best succession advisor is someone outside of the farm and family, a third-party professional that can approach farm transition confidently and competently. It's important that the chosen advisor creates a safe environment for everyone in the family to share their ideas and concerns. They facilitate family communication and know how to manage relationships within the farm family. A good advisor will also have similar values that align with the farm family, like honesty, hard work, and transparency. And above all, an advisor should be qualified for the job, having certification or designation in their area of expertise and a solid background of experience and knowledge of family business transitions.
WHY SHOULD FARMERS WORK WITH A SUCCESSION ADVISOR?
Farm succession is often viewed as a daunting task. That's why many put it off or avoid it all together. What a lot of farmers don't realize, is that it doesn't have to be as hard as they think it is if they work with the right person – a farm succession specialist can quarterback the entire process, making the most complicated situation a simple, easy to follow process.
Many farmers already have advisors, but it can be hard to have open and frank discussions if the current advisor already has a relationship with some members of the family. Or, in some cases, they don't want to jeopardize their relationship with the family, and they won't ask the tough questions that are needed most to align the vision for the future success of the farm.
It's important to engage a third-party, non-biased advisor that can create an environment where everyone feels safe and open to sharing in the necessary discussions and decisions. There will be roadblocks, tough conversations, and issues that arise throughout the process, making it important to have that third-party person on your team to help steer discussions about what is best for the family farm.
A succession advisor manages the process (expectations, the family values, the vision, communication) and then collaborates with the other advisors to bring the proper content (the technical component of the plan including farm asset transition plan, shareholders agreements, wills, etc.). A well-developed continuity plan will include many different professionals for the plan to be successful.
HOW DO YOU KNOW IF AN ADVISOR IS THE RIGHT FIT FOR YOUR FAMILY?
You should be able to tell if an advisor is the right fit for your family during the first meeting. If the advisor hasn't created an environment where everyone can feel comfortable enough to share and ask questions, then they may not be the best person for the job. A good advisor will cultivate ideas, help create a vision and values for the farm and facilitate open and meaningful communication for everyone. The right advisor also needs to deliver and successfully lead the family to the finish line.
Questions to ask yourself when considering a succession advisor:
• Do they have a process?
• Do they do this as a full-time profession?
• Do they come highly recommended from someone who has been successfully guided to the finish line?
• Do they have what your family needs including the time to facilitate family meetings, confidence and knowledge in the process and a team supporting them?
WHAT IF THE ADVISOR ISN'T THE RIGHT PERSON?
A good advisor will bring experience, credibility, and will be trustworthy. If it becomes apparent that one or more of those qualities is missing, it's important to speak up. If the advisor isn't answering questions, isn't allowing every family member to speak openly, or taking too long to meet expectations, they may not be the right person for the job. Other signs might include lack of knowledge or irrelevant advice. A farm succession plan is a huge investment, both financially and in everyone's time. Make sure you set clear expectations and your advisor is being accountable to everyone. If you're unsure, speak up, put the process on pause, and seek a second opinion.
WHAT ARE YOUR TOP THREE TIPS FOR WORKING WITH AN ADVISOR?
1. Be ready to engage in their process. It will take time and commitment from everyone. It is only as good as the family makes it.
2. Be willing to share, create an inclusive, participatory culture, and communicate effectively.
3. Be able to create and embrace change that is needed most to have continued success for multiple generations.
HOW DO YOU FIND A FARM SUCCESSION ADVISOR?
Building a farm succession plan together isn't a brief transaction, it takes a commitment between both the advisor and family. On average, a farm succession plan can take 18 months to complete.
I recommend a farm family interview their prospective advisors being considered for the job. Find out what their approach is, ask for references and their credibility and certifications. If you're following up with references, be sure to ask the references what their experience was like, did the advisor complete the task and how they engaged with family members.
Most families come to us from trusted professionals like lawyers or accountants. Other organizations like OMAFRA and the Canadian Association of Farm Advisors have a qualified list of farm advisors. •