Ontario Agricultural Hall of Fame
FIVE ONTARIANS RECOGNIZED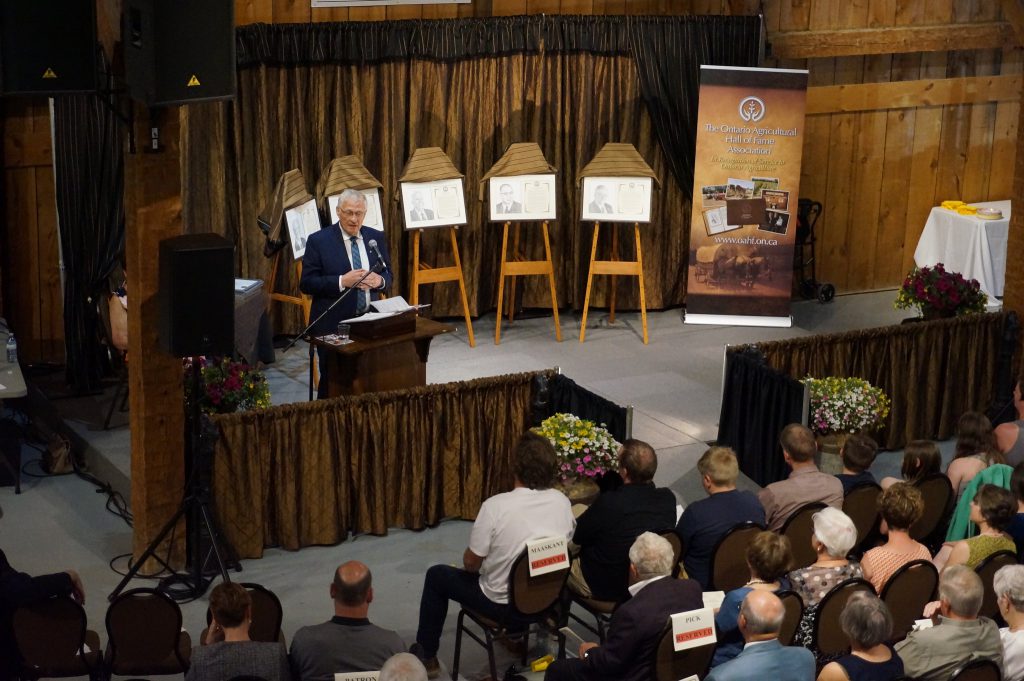 THE ONTARIO AGRICULTURAL Hall of Fame will induct five new members at a ceremony on June 12, bringing the number of inductees to 245.
Nominees of this prestigious award were selected based on their life-long commitment to Ontario agriculture, visionary leadership, innovation, and entrepreneurship.
"Our Board of Directors was delighted by the calibre of the nominees and the number of nomination packages received for consideration this year," says Kelly Daynard, president of the Ontario Agricultural Hall of Fame Association. "It's always a humbling experience to review the nomination packages and make the final selections, and this year was no different. It's never an easy decision to choose, but we are confident that these five inductees have all left a lasting legacy on Ontario agriculture."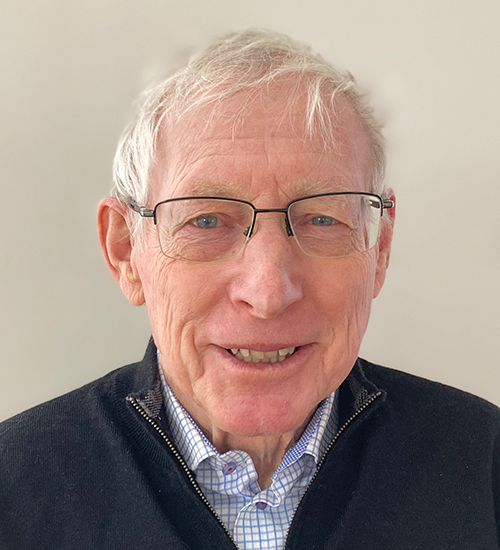 PATRICK LYNCH (1946 – )
Pat Lynch began his career as an agronomy professional in 1973, working as a soils and crops specialist with the Ontario Ministry of Agriculture and Food. He introduced new crop production techniques, initiated soybean production in new regions, promoted direct-cut solid seeded white beans, co-launched a pesticide course (the current Grower Pesticide Safety Course), and started county newsletters. He was a senior agronomist with Cyanamid Canada, where he initiated a crop consulting service in Ontario. In 2008, he became an independent consultant directly consulting with growers. He co-authors a weekly agronomy newsletter and has been writing a regular column in other magazines and newspapers for 40 years. Pat has a passion for extension work and is known as an excellent presenter and debater. Pat helped introduce the Certified Crop Advisor (CCA) program to Ontario by developing performance objectives and the CCA examination. This certification program now includes over 650 professional crop advisors. Lynch was nominated by Ontario Certified Crop Advisor Association.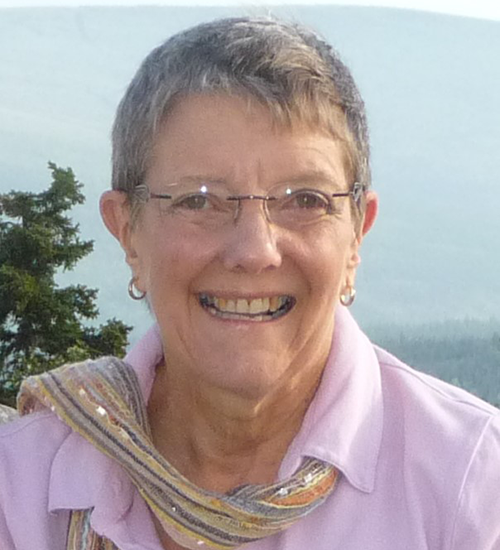 PATRICIA L. MIGHTON (1942 – )
Pat Mighton has been a dynamic force in Ontario agriculture through her advocacy, leadership in agricultural education, and fundraising work. Her leadership role began as class secretary for OAC '64, which she has maintained for nearly six decades. Pat was the University of Guelph's first female president of the OAC Alumni Association, chair of the OAC Alumni Foundation, served on the University of Guelph Senate, and a member of the International and Awards Committees. In 1984, Pat joined the Ontario Ministry of Agriculture as education specialist. She was responsible for coordinating the Agriculture in the Classroom program in its early days. Her efforts were invaluable in creating what is now known as AgScape Ontario. Her life work in agricultural education and organizational development continued as the rural organization specialist for the Region of Waterloo. From 1987 to 1997, Pat was the executive director of the Advanced Agricultural Leadership Program (AALP), a unique leadership opportunity for people working in agriculture and rural Ontario. AALP is now in its 36th year with 480 alumni in many leadership positions in the agriculture, food, and rural sectors. Mighton was nominated by the Rural Ontario Institute.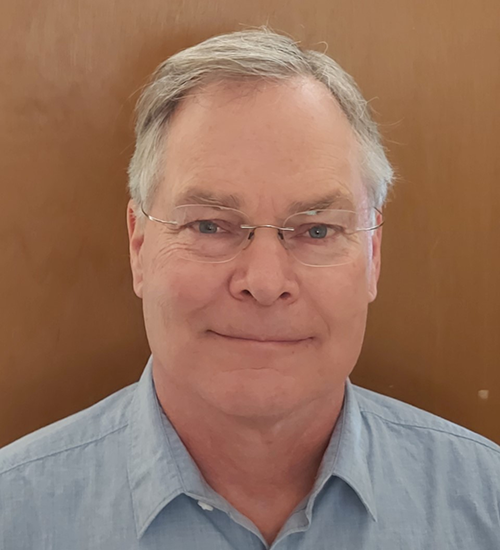 PAUL KELLY (1958 – )
Paul Kelly was nominated by the Ontario Agricultural College, University of Guelph, for his outstanding contributions to the Ontario bee industry.
He has managed the Honey Bee Research Centre at the University of Guelph since 1987, managing over 300 bee colonies.
.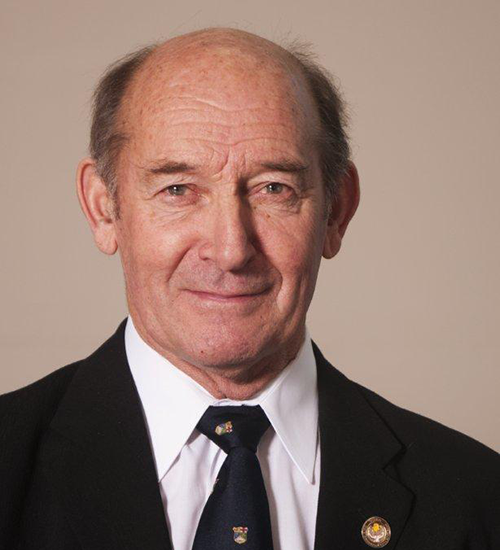 JAMES G. RICKARD (1943 – )
Nominated by the Ontario Broiler Hatching Egg and Chick Commission, James Rickard is honoured for his roles as a primary producer, consultant, and trained facilitator and arbitrator.
He has worked with organizations including the Ontario Apple Growers Marketing Board, Ontario Fruit and Vegetable Growers' Association, Farm Products Appeal Tribunal, and Ontario Broiler Hatching Egg and Chick Commission.
.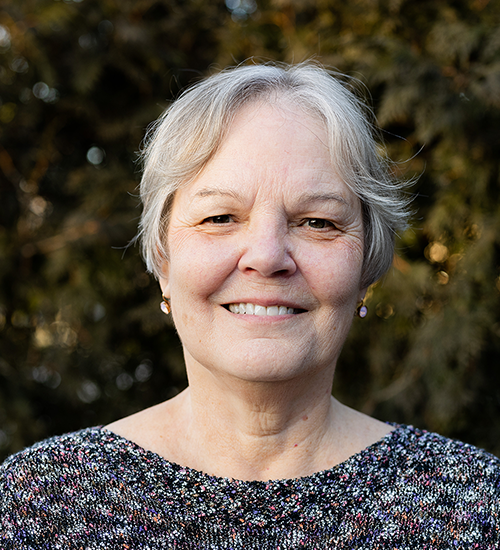 DR. PATRICIA E. SHEWEN (1949 – )
Dr. Patricia Shewen was a professor at the Ontario Veterinary College, University of Guelph, from 1982 to 2011. Nominated by Dr. Harry Brightwell and the Rotary Club of Stratford, Shewen is recognized for her academic and administrative roles at the University of Guelph and her work on ruminant immunology.
Read more about the 2022 inductees on the Ontario Agricultural Hall of Fame website, www.oahf.on.ca. •