Risks and rewards
FROM THE CEO'S DESK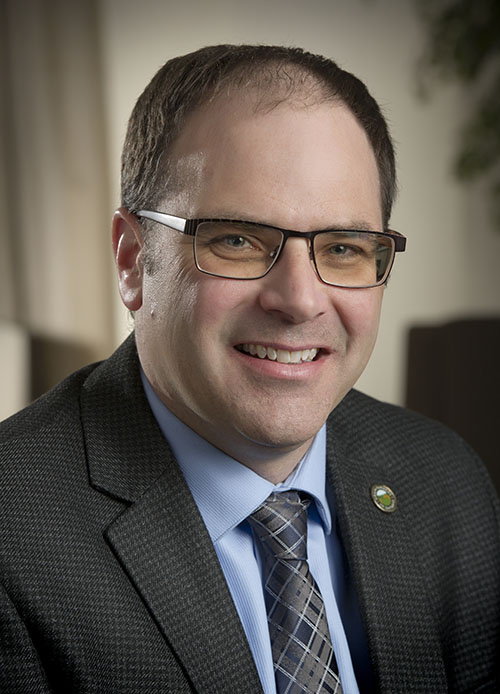 ON THE HEELS of the summer barley, oat, and wheat harvest, Ontario's farmers are preparing to harvest corn and soybeans — and everyone is anxious to see the result of the 2022 growing season. This past spring, farmers made one of the most significant and riskiest investments ever in planting a crop due to supply chain issues, labour shortages, uncertain supply and demonstrably higher fertilizer costs due to tariffs on Russian product, and inflationary pressures. While no one has a crystal ball to predict the outcome, we hope all that risk will come with a reward this harvest season.
Behind the scenes, the staff and Board of Directors of Grain Farmers of Ontario have continued to work towards solutions to the important issues that our farmer-members face. We have continued to advocate to the federal government around the fertilizer issue; we've been clear that our farmer-members shouldn't bear the cost of Russian sanctions, that producers should be compensated, and that the 2023 growing season may be in jeopardy if the ongoing fertilizer issues are not addressed. Canada is the only G7 nation to impose tariffs on Russian fertilizer, and we recognize that this places undue risk on Ontario farmers who compete with farmers worldwide.
This past growing season has been full of stressors for farmers — on top of fertilizer and supply issues, farmers will face the usual issues around unpredictable weather, machinery breakdowns, and weeds, pests, and disease. Research has shown us that farmers are at higher risk for anxiety, depression, and other mental health concerns relative to the general population. So, we've been working to amplify the message about farmer wellness. This edition of the Ontario Grain Farmer includes some tips for managing stress during harvest. If you or someone you know is struggling, mental health professionals can offer support through the new Farmer Wellness Initiative that is available 24 hours a day, seven days a week.
The next Agricultural Policy Framework is currently being negotiated. This summer, federal, provincial, and territorial Ministers of Agriculture met to discuss the next five-year deal, set to begin in April 2023. Grain Farmers of Ontario is making our farmer-members voices heard at these meetings, and we are advocating for changes to business risk management programs that reflect the risks inherent in farming to ensure financial stability and environmental sustainability in our industry.
Looking back a few years, the 2018 harvest was challenging for Ontario's farmers due to high levels of DON in much of the corn crop. To help address future DON risks to our farmer-members, Grain Farmers of Ontario has been part of a DON working group — and one of the group's projects has recently come to fruition. A new grinder technology has been developed to improve the accuracy of the test for DON at the elevator — you can read more about this grinder on page 13 of this edition of the Ontario Grain Farmer. The grinder will be on display at the Grain Farmers of Ontario booth at Canada's Outdoor Farm Show September 13 – 15.
Despite all the risks that are associated with farming, there can also be great rewards. During times of global instability, Canadian farmers are producing high-quality and environmentally sustainable grains and oilseeds to help meet the global demand for food — the world is looking for more grain, and we can provide it. •