Regulatory changes and impacts
ONTARIO'S NEONICOTINOID RESTRICTIONS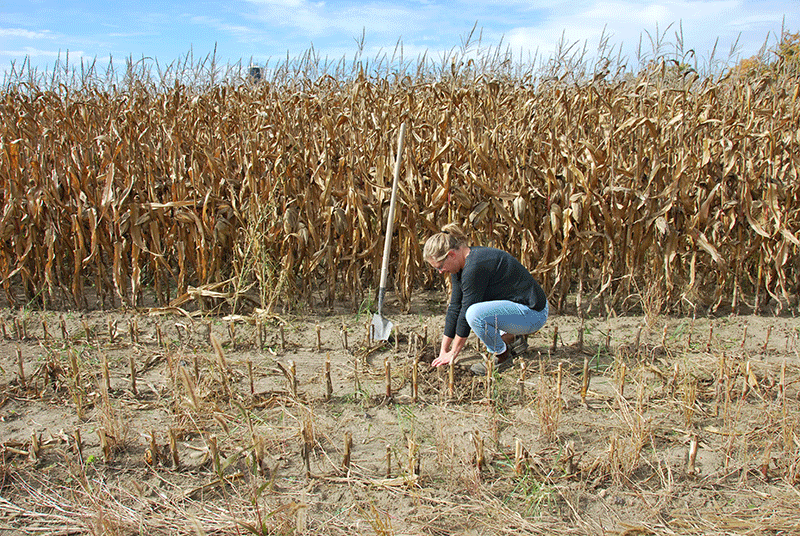 IN SEPTEMBER, A private members bill to change parts of the Pesticides Act (ON Reg. 63/09) was tabled by Conservative MPP Lisa Thompson (Huron-Bruce) in the Ontario legislature. Bill 4, known as the Supporting Agricultural Experts in their Field Act, 2016, addresses the limits on who can conduct a pest assessment under the neonicotinoid regulations which are currently being phased in.
For the 2017 planting season, if farmers want to buy and use any amount of neonicotinoid treated seeds, they will be required to submit a pest assessment report.  Until August, 31, 2017, farmers will be able to perform this pest assessment and prepare a report if they have a certificate number from completing the new integrated pest management (IPM) training. However, starting on August 31, 2017, a requirement that a professional pest advisor conduct a soil pest assessment and prepare a report will begin to be phased in by county. As the Pesticide Act is currently written, Certified Crop Advisors (CCAs) and Professional Agrologists (PAgs) associated with a manufacturer or retailer of a Class 12 pesticide (neonicotinoids) will be prevented from acting as a professional pest advisor. This severely limits the number of people qualified to complete this report.
Bill 4 creates a definition of a professional pest advisor, creates a consultation period for how pest assessments should be conducted, and based on the submissions, calls for the Ministry to prepare a checklist of the requirements that must be satisfied when conducting pest assessments.
The fact that all parties supported this private member's Bill can be seen as a sign that the government and opposition parties recognize the inherent problems the neonicotinoid regulations pose to farmers and their ability to grow grain crops. It is too early to determine the full impact of this Bill on the regulations as it needs to go through the Committee process (it is currently with the Standing Committee on General Government). However, Bill 4 only alleviates some of the administrative burdens, it doesn't go far enough in making the regulations workable for farmers.
The farmer will still be required to fill out the same amount of paper work and conduct pest assessments; and the restrictions on insects remains the same. For instance, you as a farmer will be required to dig holes and count the presence of grubs and wire worms to access neonicotinoid treated seed. And unless you are able to show stand loss, you will not be able to use neonicotinoid treated seed for the presence of  seedcorn maggot or bean leaf beetle. Farmers are not allowed to use neonicotinoid treated seed for aphid control.
MEASURING THE IMPACT
This is the first year Ontario grain farmers have experienced planting under the new neonicotinoid regulations. Grain Farmers of Ontario wants to determine the impact of these regulations on farmers' ability to purchase seed, crop damage incurred from adhering to the regulations, and increased expenses to farm operations either from adhering to the regulations or from using alternate products.
To gather this information, we need all of our farmer-members to participate in a three-year study being conducted by BDO.
We need the data from your farm to determine and quantify the impact of the neonicotinoid regulations. Once the study is complete, Grain Farmers of Ontario will evaluate the results.  If the results show the impact the Conference Board of Canada predicted in its study three years ago, we will sit down with government to show them the results. Maybe then government will be open to discussing some wholesale changes to the regulations.
We urge you to participate in the BDO survey. Look for it with the December magazine; it will also be available online.
Debra Conlon is the manager of government relations for Grain Farmers of Ontario. If you have any questions or comments, contact her at dconlon@gfo.ca or 1-800-265-0550. •