Business side: Business opportunities
CONVERSATIONS WITH BUSINESS EXPERTS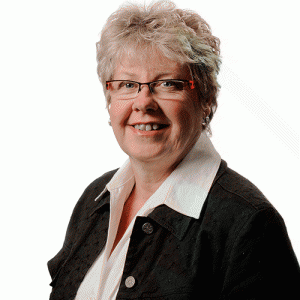 (J.M.) THERE ARE A LOT OF FARM BUSINESS PROGRAMS, GRANTS, AND WORKSHOPS AVAILABLE. HOW CAN FARMERS TAKE FULL ADVANTAGE OF THESE?
(M.M.) Many funding and grant program applications like Growing Forward 2 (GF2) require workshop participation and completion. Programs like the Environmental Farm Plan and Growing your Farm Profits are prerequisites for applications. Farmers need to remember these programs (workshops) expire after five years and need to be updated. I encourage farmers to participate in these workshops when they are available locally. Traceability and biosecurity workshops are also important programs to attend.
CAN YOU RECOMMEND ANY PROGRAMS SPECIFIC TO GRAIN FARMERS?
GF2 is a cost-share program with funding available for all kinds of farm management needs, including business plans, succession plans, skills training, audits, and financial assessments that grain farmers can take advantage of. GF2 also offers funding for crop and environmental management like planting cover crops, erosion control, well decommissioning, buffer strips, and planting windbreaks. Funding for these project examples is available at 35% under the GF2 program, but farmers need to participate and complete the Environmental Farm Plan and Growing Your Farm Profits workshops before they can apply for funding. It's important to remember that applicants must wait until funding is approved before spending any money on the projects. Applications for GF2 funding will be accepted from April 4 – 18 and May 12 – June 1, 2017. Remember, projects will need to be completed by December 15, 2017.
The Great Lakes Agricultural Stewardship Initiative (GLASI) offers funding to reduce algal blooms in Lake Erie. Farmers are required to have an Environmental Farm Plan and have completed the Farmland Health Check-Up to apply for this funding program. The checkup is completed by a trained Certified Crop Advisor (CCA) and is free to Ontario farmers. The checkup develops a soil health assessment and indicates priorities for the farm. This information is used to develop practices to preserve soil and water on the farm using no-till, targeted fertilizer placement, strip tillage, modifications to planting equipment, plant cover crops, add organic amendments, retire fragile land, and control erosion. Cost share funding up to 50% is available for high priority practice implementation. This program is open to applications on a first come, first served basis using information from the Farmland Health Check-Up.
Crop Nutrient Plan funding is also available and is delivered under GF2, Farmland Health Incentive Program and the Soil Health Incentive Program. Crop Nutrient Plans are prepared by an input supplier, providing crop input details for a five-year period. Soil testing, tissue analysis, manure testing, fertilizer recommendations, soil mapping, and variable rate application prescription costs are all included in the program. These plans are all important for phosphorus management and are recommended for grain farmers.
WHERE CAN I FIND INFORMATION ON EVENTS, WORKSHOPS AND FUNDING PROGRAMS?
The Ontario Soil and Crop Improvement Association (OSCIA) website, www.ontariosoilcrop.org has a full list of available programs, workshops, and webinars. I encourage all Ontario farmers to develop a relationship with OSCIA — sign up for email updates on events, become a member to receive our newsletter, and follow us on Twitter (@OntarioSoilCrop). I also encourage farmers to contact us directly with questions, especially about program details and projects we would suggest they undertake. OSCIA is familiar with all of the programs and can help sort out which project would work best for each program. We're here to help! •