Rural priorities
JOHN VANTHOF, NDP DEPUTY LEADER AND AG CRITIC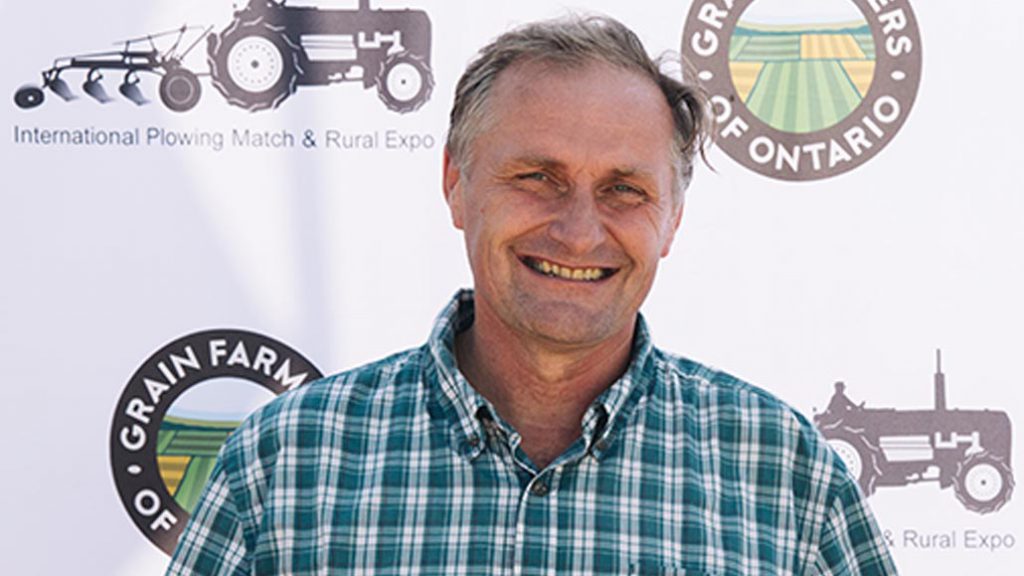 An Ontario Grain Farmer Q&A
(OGF) WHAT ISSUES ARE YOU FOCUSING ON TO ADDRESS THE NEEDS OF RURAL ONTARIO, AND SPECIFICALLY FARMERS?
(J.V.) Infrastructure in rural Ontario. Modern farms need as much technology as businesses in urban areas. Basic technology like broadband internet or cell phone coverage that is taken for granted in cities, is just not available or affordable in rural areas. It's the same for public service infrastructure that communities depend on like schools and hospitals, as well as energy infrastructure like natural gas and reliable hydro transmission. These are vital services for farming communities and businesses.
Stability of programming. We need to stabilize Ontario's Risk Management Program after it was disrupted by being arbitrarily capped, making it unpredictable and unbankable.
Regulations and consultation. The Ontario NDP is committed to working with farmers, recognizing that as the stewards of our land they know that we need regulations to make sure that this agricultural work is done safely and sustainably. Supply management, for example, is a crucial program that depends on well-designed regulations. But farmers rightly expect that their government will work with them as partners, instead of imposing poorly considered regulations, and "consultations" that consist of postings to a government website during spring planting season with 45 days to offer input that will likely be ignored.
WHAT IS YOUR COMMITMENT TO SUPPORTING A SCIENCE-BASED APPROACH TO MODERN FARMING?
New Democrats are committed to working with the agricultural community as partners when developing regulations that are based on evidence and that reflect today's farming reality. We don't believe in dictating from Queen's Park. We know that farmers need a voice at the table, and that is why the NDP created a stable funding platform for general farm organizations like the OFA, CFFO, and the NFU. We are committed to ensuring that farmers are consulted with timelines that make sense for the farm community.
A GROWTH STRATEGY IS NEEDED TO ENSURE THE FUTURE SUCCESS OF THE GRAIN AND OILSEED INDUSTRY. WHAT IS YOUR VISION FOR INDUSTRY AND GOVERNMENT COLLABORATION WITHIN THE AGRICULTURE SECTOR?
Infrastructure in rural Ontario needs to be built. The Ontario NDP's plan includes a commitment of $1 billion over 10 years to bring broadband connectivity to rural Ontario. That is $100 million each year. New Democrats would put in $100 million for rural natural gas infrastructure, to provide a more sustainable alternative to fuels like diesel or oil. We are committed to stopping rural school closures and getting our schools fixed.
People in agriculture need predictability. They face challenges and risk with nature and the world markets. The Ontario NDP promised to nearly triple the Risk Management cap from $100 million to $275 million. The PC government has not mentioned any plans to increase the cap. In fact, it's hard to tell whether the PC government even remembers that rural Ontario even exists. So far, the government's top priority has been to suspend Charter rights in order to indulge the premier's bizarre obsession with Toronto. This is not what rural Ontario cares about .
CAN YOU SHARE WITH US AN EXPERIENCE ON A GRAIN FARM OR WITH A FARMER THAT HAS RESONATED WITH YOU OR HELPED TO CHANGE THE WAY YOU THINK ABOUT MODERN AGRICULTURE AND HOW YOU CAN HELP TO SUPPORT FARMERS AND FARM BUSINESSES?
Farmers and rural Ontario are a top priority for New Democrats. I was honoured when NDP Leader Andrea Horwath named me as her deputy leader. As a dairy farmer and MPP for Timiskaming-Cochrane, I will be making more connections with farmers and rural Ontarians, and bring their priorities to Queen's Park.
While in my riding, I took NDP Leader Andrea Horwath on a tour of Koch Farms, Elevators, and Logistics in Earlton. We spent the afternoon with Norm and his family. We witnessed the magnitude and complexity of the operation and the knowledge required to operate a large modern farm. And despite its size, it is a multi-generational family farm.
The NDP is committed to strengthening the family farm and Ontario's agricultural sector. We are alarmed that the government apparently intends to cut the $100 million natural gas rural expansion program and redirect this money towards broadband expansion. Not only is $100 million insufficient to meet the broadband needs of rural Ontario, the government should not be sacrificing one rural infrastructure need for another. Both are crucial, and both require government support, not cuts.
IS THERE A MESSAGE YOU WOULD LIKE TO DELIVER SPECIFICALLY TO ONTARIO GRAIN FARMERS?
Grain farmers face multiple challenges like weather, commodity markets, huge capital outlays, interest rate changes, and many other factors. Dealing with the provincial government should not be one of them.
The Ontario NDP pledges to listen and work with grain farmers to push the government to respond to their needs. The province needs to have regulations that protect the farmer and the public, but not regulations that simply create more obstacles. The government needs to develop a long-term strategy with farmers, not a series of knee jerk reactions which cause more trouble in the long run.
We should be focused on keeping rural schools and hospitals open, restoring intercity bus service, expanding rural broadband and natural gas infrastructure, defending Ontario farmers from Trump's attacks, and helping rural municipalities deliver the services and infrastructure that rural Ontario needs. The government needs to get its priorities straight and focus on the real issues that matter to Ontario families, farmers, and businesses. •