THE ROLE OF A CERTIFIED CROP ADVISOR
A CERTIFIED CROP ADVISOR (CCA) can be a valuable asset to any grain farming operation. With a CCA's knowledge, training, and experience they can help a business become more profitable and keep a farmer up to date on the latest agronomic issues.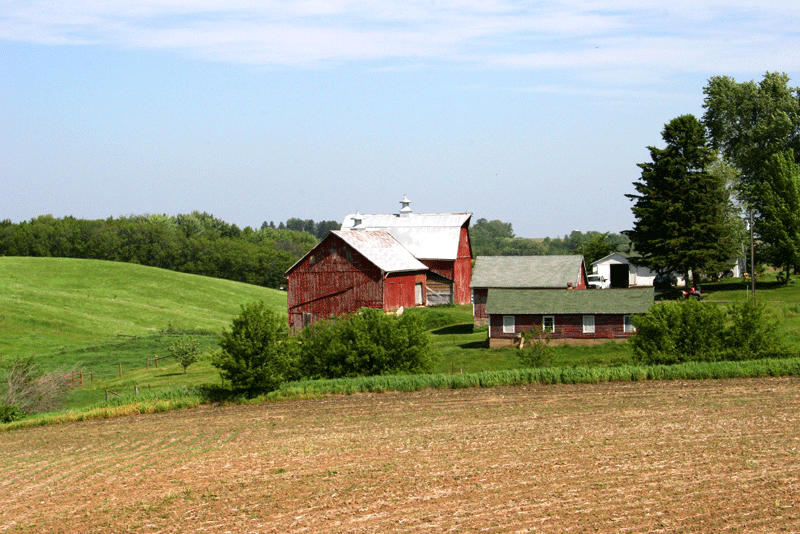 Paul Sullivan, CCA-ON with PT Sullivan Agro Inc, says that "being a CCA allows for everyone to focus on the betterment of agriculture in Ontario as a whole."
The CCA program was created in Ontario in 1996 as a voluntary program for advisors that would establish certain standards of knowledge, experience, ethical conduct, and continuing education. It aims to enhance professionalism while promoting a conversation among those involved in agriculture. The CCA program is coordinated by the American Society of Agronomy, although the local board in Ontario is run by volunteers within the agricultural community. On an international scale, the CCA program is found in 38 areas throughout Canada and the United States and it is also recognized in countries such as India and Mexico.
CCAs can help a grower select the correct seed, fertilizer, and chemicals for their operation as well as provide advice throughout the year on various nutrient deficiencies, pests, weeds, and diseases that may become a problem in fields. A CCA can also help a farmer determine when to spray and identify if critical thresholds have been met for various pest issues.
Deb Campbell, CCA-ON with Agronomy Advantage, says she wanted to become a CCA because in today's farming climate producers expect more. "Having a CCA designation has become the standard of expectation. Modern agriculture has become increasingly complex. Production decisions on-farm involve big dollars with little room for error. I want to be a part of those decisions with my clients and for me that means I have to be at the top of my game. The CCA program helps me achieve that."
PROVEN SKILLS
In order to become a CCA, applicants are required to complete two exams (an international exam and a provincial exam). Once both exams have been passed, applicants must submit a summary detailing four years of professional experience. This includes their work experience and education related to agriculture and crop advising. Applicants must also submit a reference letter from their current employer, or someone similar, as well as a reference from someone that they have provided crop advice.
Once all of this has been completed and all documentation is approved, a CCA accreditation will be granted. On average, just over 50 per cent of those seeking CCA status actually achieve it. If the exams are passed but there is not enough crop advising experience, then the applicant must wait until they have enough experience to become fully certified as an advisor. 
In order to maintain a CCA designation it is imperative to earn 40 hours of continuing education credits throughout a two-year cycle. If not, the designation will be lost and the entire process must be re-done. Continuing education credits target areas such as nutrient management, soil and water management, integrated pest management, and crop management. These credits can be gained at events such as the CCA Annual Conference, FarmSmart, or other industry meetings.
Currently, there are more than 530 CCAs in Ontario. It is an important designation to hold as it promotes networking and respect amongst peers and exhibits a desire to continue learning and developing crop advising skills.
Sullivan also says that the designation "creates a mutual respect with those holding the credential and ultimately helps one do a better job when working with clients."
According to the CCA Code of Ethics, a CCA should not give a professional opinion or recommendation if they are not thoroughly informed. They also should not give a false statement or exaggerated statement. Similarly, a CCA is held accountable to only recommend products and services that are in the best interest of the grower. 
Not all CCAs offer on-farm advice — many are employed by seed and chemical companies or with other organizations — but all hold positions where having a strong agronomic background is crucial. •
Crop advisors provide advice and council producers in their decision making process. This responsibility requires a good understanding of science, food safety, technology, economics and environment. Crop advisors combine knowledge in these disciplines with their local experience to render sound recommendations.
If you would like to contact a CCA in your area or if you would like contact information for any of the above mentioned CCAs, please contact the CCA office at (519) 669-3350 or visit the website at www.ccaontario.com.