Business side: Farm Management Programs
CONVERSATIONS WITH BUSINESS EXPERTS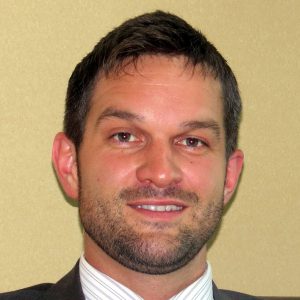 (R.H.) WHAT IS THE ADVANCED FARM MANAGEMENT PROGRAM (AFMP)?
(R. K.) The program is an intensive five session course focused on the management skills required to lead a farm business. It is considered a next step once the Growing Your Farm Profits (GYFP) program offered by the Ontario Soil and Crop Improvement Association (OSCIA) or another management course has been completed.
We have been running the program for four years and have seen participants finish the course equipped with business plans that they take back to their operations and execute effectively.
WHAT TOPICS DOES THE AFMP COVER?
The course covers the components of a Management Action Plan, from risk management and financial analysis to human resources and marketing.
Day one is about building a winning strategy and plan, including learning how to assess and manage risks and strategically think about the future.
Session two focuses on building a management team and covers personal leadership styles and how to work with and motivate others.
The third day involves learning about business structure and building a human resources plan.
Day four is about financial analysis — calculating key ratios to understand performance and designing a commodity marketing plan.
The final session is entitled "Making it Happen" and includes the development of a scorecard to monitor and track performance and encouragement to put the new plan into action right away.
WHY IS TRAINING IN THESE AREAS IMPORTANT?
From a baseline study conducted with Ipsos Reid in 2011, we found that there is a need for farmers to improve their ability to write business plans and execute them. The topics covered in the course are based on the skills that we know farmers are lacking and need to build on.
We have had a lot of great testimonials from past participants who have used the information they learned to improve their succession plans, team communications, and more. Participants have said that the course strengthened their farm operations and management skills as well as allowed them to build a better relationship with their accountant by learning what information they can pull from their financial reports.
WHO SHOULD ENROLL IN THE AFMP?
We are looking for registrants who farm and want to advance their management skills. We encourage participants to have an understanding of their business either by previously attending a GYFP workshop or a similar preparation course.
We have seen one person per farm take the course, as well as partners or multi-generation family members enrolling together. Whether there are one or more participants from a business, it is important to note that the person or people attending the course should be communicating what they learned in each session to the rest of the farm management team.
To fully benefit from the program, participants are required to have accountant-prepared accrual financial statements to enroll.
WHERE AND WHEN IS IT OFFERED?
The program will be offered in three locations from November 2015 to February 2016.
St. Jacobs
Day 1 – November 24, 2015
Day 2 – December 8, 2015
Day 3 – January 12, 2016
Day 4 – January 26, 2016
Day 5 – February 9, 2016
North Gower
Day 1 – November 26, 2015
Day 2 – December 17, 2015
Day 3 – January 14, 2016
Day 4 – February 4, 2016
Day 5 – February 11, 2016
London
Day 1 – December 1, 2015
Day 2 – December 15, 2015
Day 3 – January 19, 2016
Day 4 – February 2, 2016
Day 5 – February 23, 2016
Tuition for the program is $1,250.00 plus HST. A 25% discount will be applied to a second registrant from the same farm business. Registration information is available online at www.advancedfarm management.ca. The deadline is October 31, 2015.
WHAT OTHER MANAGEMENT RESOURCES DOES AMI OFFER?
In addition to the AFMP, AMI develops business tools, resources, and training for the agri-food industry and their business advisors.
The Ag Lean Masterclass is a program focused on identifying and eliminating root causes of loss and waste. The course looks at ways to improve efficiencies in time and cost of production that can increase overall farm profitability.
We will also be hosting a workshop and conference in spring 2016. The workshop will be focused on communications and helping farmers better communicate with farm teams, employees, or other partners. The 2016 conference, held in Barrie, will be targeted to farmers who are looking to add an on-farm food processing component to their operation.
More information on future courses can be found online at www.takeanewapproach.ca. •