Leading the soy industry
2018 ASA DUPONT YOUNG LEADER APPLICANTS WANTED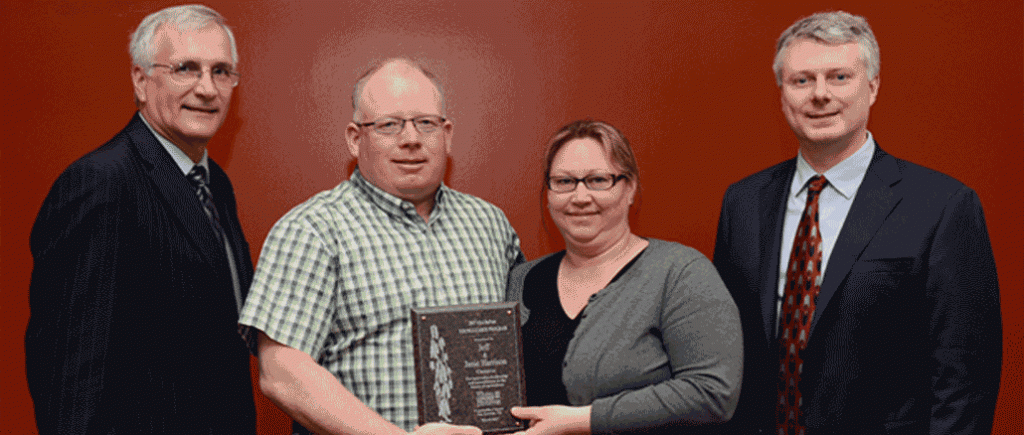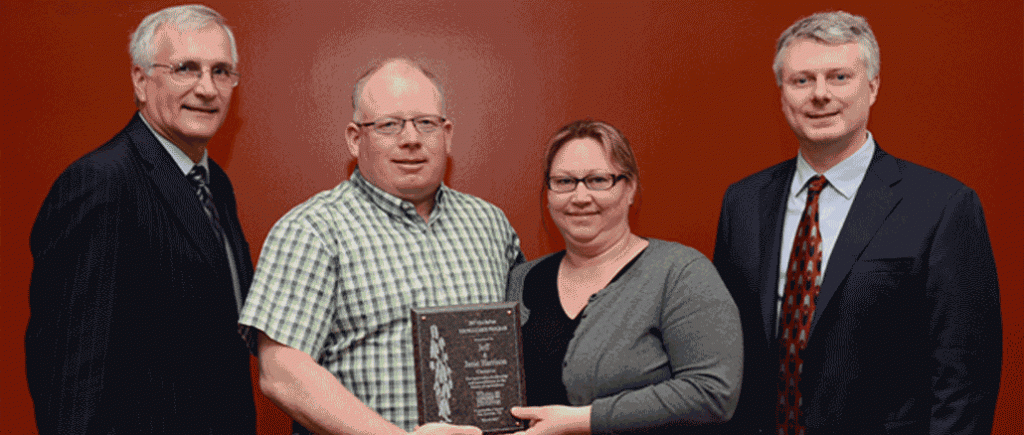 SOYBEAN PRODUCERS LOOKING for an opportunity to develop their leadership ability, better their communication skills, and shape the future direction of the soybean industry are encouraged to apply for the 2018 American Soybean Association (ASA) DuPont Young Leader program.
It's an experience Jeff and Janie Harrison, grain farmers from Quinte West in Northumberland County, recommend. They were among the 45 participants of the 2017 class of Young Leaders.
"It's an extremely well organized and well run program," says Jeff Harrison, who is also the director for Grain Farmers of Ontario's District 12 (Durham, Northumberland, Kawartha, Peterborough, Hastings). "You get the opportunity to experience good speakers, you receive good training, and you shouldn't undervalue the opportunity of getting to meet the state representatives and learning from them."
ASA has 26 affiliated state associations, including Grain Farmers of Ontario, representing more than 300,000 farmers.
"You learn about the aspects of where they live, the environment and the geography they live in, and the types of farms they run," explains Harrison. "We have that common theme that we are all soybean producers, but there are other crops that are grown in different regions — even I may grow crops that they may or may not grow."
UNDERSTANDING LEADERSHIP
The ASA DuPont Young Leader Program is a two-part program. The first session is held in Iowa at the DuPont Pioneer headquarters. The focus is on leadership training and understanding who you are as a leader.
"One of the first training sessions we went through was called a DISC assessment. You fill out profiling of yourself and a computer generated assessment of your personality is created. It explains how you react in certain situations and how you are to be reacted to by others. That was very helpful and it was extremely accurate," says Harrison.
The program also provides tools to help farmers strengthen their voice as an agricultural leader.
"There was a segment on public speaking, but more specifically dealing with media questions, and I found that extremely helpful not only with my job as a director with Grain Farmers of Ontario but also on my farm. When you are asked about a subject, whether by media or just a friend, it's important to know how to answer that properly," says Harrison.
"Industry associations, such as the ASA, in conjunction with companies that are involved in our industry, are helping and enabling farmers to tell their message and to tell the story of our industry. And let's face it, we all need help with that," continues Harrison. "We're not all public speakers, we're not all trained in that forum, and so we need help. And they are reaching out and helping farmers so that we can sing the praises of our industry."
UNDERSTANDING THE ISSUES
The second part of the program takes place in conjunction with the Commodity Classic at the beginning of March. This allows participants the opportunity to continue their leadership and marketing training with each other as well as engage in important issues updates and discussions with a broad range of representatives attending the convention.
"I would encourage anyone that is interested in seeing our industry grow and helping our industry flourish to get involved and apply for the 2018 program. I think they will see great benefits," says Harrison. "I'm 44 years old, not necessarily a young farmer, but there were all different ages represented within the program. Anyone that feels they can better themselves by this training would become an asset to our industry."
The ASA DuPont Young Leader Program is designed for growers interested in assuming a position of leadership in the agricultural industry. Actual age is not a factor, but participants must be at least 21 years old.
"The ASA DuPont Young Leader Program has had a tremendous impact on not only the soybean industry, but all of agriculture. Since the program's inception in 1984, it has recognized the value gained from engaging and encouraging a diverse agricultural leadership which includes farmers — both men and women. Through participation in this state-of-the-art training program, growers are able to realize their leadership potential while creating meaningful relationships that lead to increased collaboration that influences the industry," says ASA President Ron Moore, a farmer from Roseville, Ill.
Part one of the 2018 program will take place at the DuPont Pioneer headquarters in Johnston, Iowa, November 28 – 30, 2017. The program continues February 25 – 28, 2018 in Anaheim, California in conjunction with the annual Commodity Classic Convention and Trade Show.
If you're interested in learning more about the ASA DuPont Young Leader program, please contact Steve McCabe, manager, Member Relations, Grain Farmers of Ontario, at smccabe@gfo.ca or 226-979-5581. Applications for the 2018 program are being accepted at https://soygrowers.com/learn/young-leader-program/ until September 15, 2017. •