Cropside: Poor nodulation
AGRONOMIC INFORMATION FROM ONTARIO'S CROP SPECIALISTS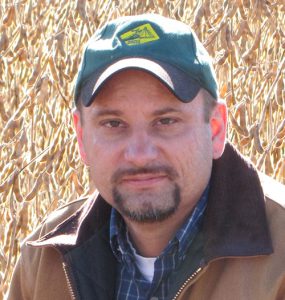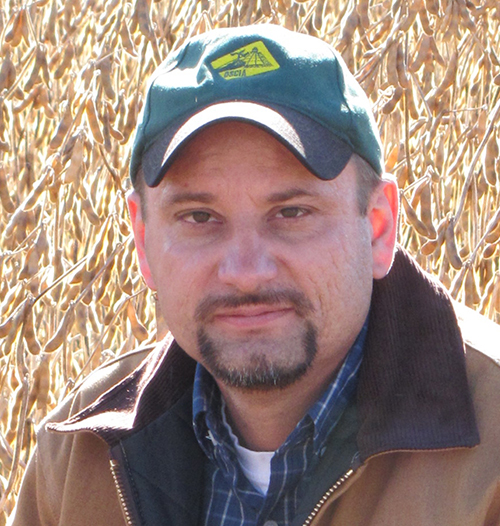 THE 2014 GROWING season was the worst year in recent memory for poor root nodulation and nitrogen (N) fixation. Cool temperatures will delay or even inhibit N fixation. Soybeans are a subtropical species and for optimal symbiotic activity to occur the soil temperature should be between 25 C – 30 C. Poor nitrogen fixation may only be detected in first time soybean fields, since that's where it is most evident. There were numerous first time fields where inoculant was applied this year but nodulation did not occur. In other cases nodulation was delayed until August.   Problems with poor nodulation happened across a wide geography and it occurred with several different inoculant products, so it was not a product failure. In a few cases, even second time soybean fields failed to nodulate. 
PHOTO: YELLOW SOYBEAN DUE TO POOR NODULATION.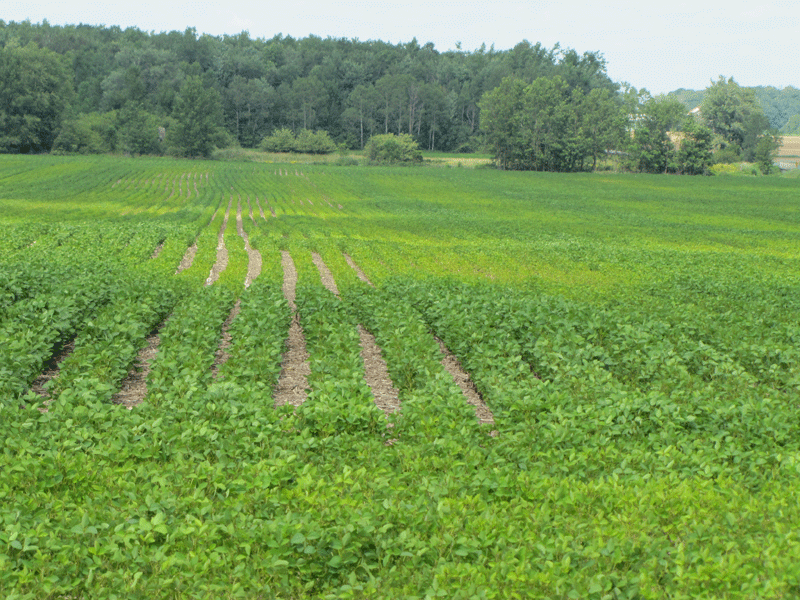 PHOTO: POORLY NODULATED ROOT, SOYBEAN ROOT SHOULD HAVE A MINIMUM OF 7-10 NODULES FOR PROPER FIXATION.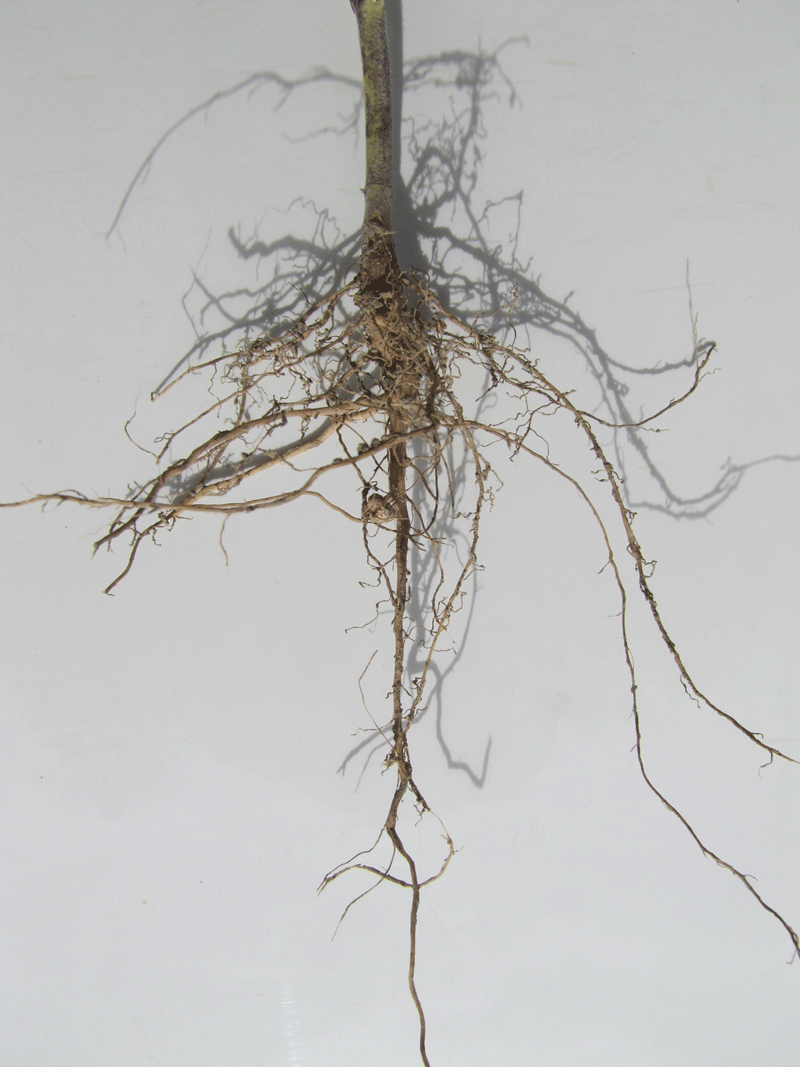 WHY WAS NODULATION POOR THIS YEAR?
In cool years, the inoculant that was put on the seed may actually die in the soil before the plant allows the bacteria to invade the roots. Experiments have shown that below 10 C no nodules will form. From 11 C – 16 C there is a delay of 30 to 44 days.  From 18 C – 21 C there is an 11 – 17 day delay in nodulation.  Only above 25 C does normal nodulation occur.  This also explains why soybeans on history fields were so slow in turning a dark green colour this spring.
WHAT ABOUT NEXT YEAR?
In first time soybean fields, we recommend using two inoculant products such as a peat and a liquid at a high rate with good coverage. Using two products will help to increase the number of live bacteria available for nodulation. In fields with a history of soybeans, temperatures are generally warm enough in Ontario for soil rhizobia or a single product to do the job. •